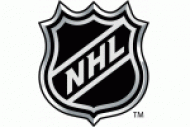 2012 NHL Draft Preview - European players
It's that time of year again, as the best young players in the world gather in Pittsburgh and eagerly await Friday's selections in the NHL Entry Draft.
Note: This is wholly based on players who are based in Europe, therefore European players based in North America, (such as the consensus number one overall pick Nail Yakupov) are omitted.
Height: 185cm, Weight: 81kg
Last season: Leksand, Sweden (Allsvenskan)
GP: 49, G:8 A:10, P:18, PIM:33
Ranked second in the ISS June rankings, Forsberg is an exceptional talent, who is noted for his speed, puck control and ability to mix it up along the boards. He had a very impressive season on the international front, representing Sweden at both the Under-18 and Under-20 level, as well as having the rare distinction of being a junior player able to play a whole season with the prestigious Leksand club in the Allsvenskan. Forsberg may not be a prolific scorer, but he possesses the intangibles that coaches love, and make him a top ten prospect.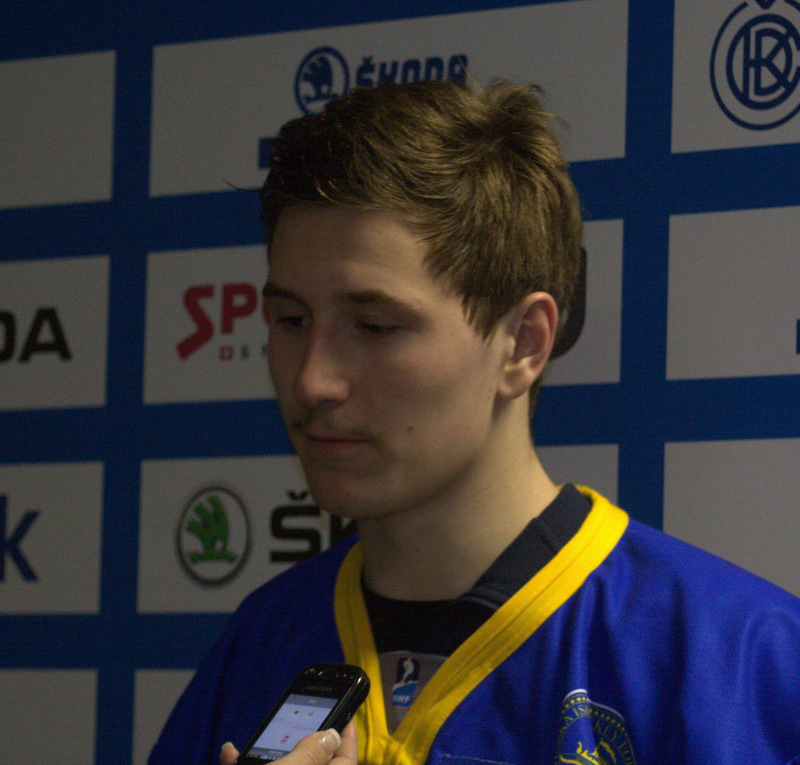 Filip Forsberg
Height: 180cm, Weight:75kg
Last season: Jokerit, Finland (SM-Liiga)
GP:49, G:13, A:11, P:24, PIM:10
Few players have shot up the rankings as much as Teräväinen have in the 2011-2012 season. A season spent with SM-Liiga club Jokerit has helped Teräväinen become a bonafide top ten prospect. Whilst his size may be a concern to scouts, he has the potential to become a top six winger if his development continues on the same track it has this season. Noted as a playmaker with an eye for goal, Teräväinen makes passes few others can see, and his on ice vision is arguably second to none in this draft. In a year not noted for a large quantity of top end forwards, a team may take a risk with Teräväinen high in the first round.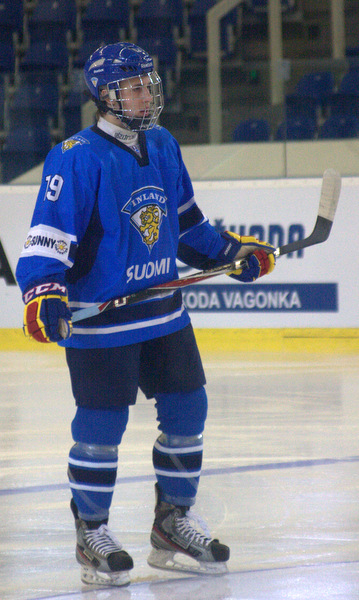 Teräväinen at the World U18 Championship
Height: 180cm, Weight: 77kg
Last season: Frölunda, Sweden (Elitserien)
GP: 41, G:0, A:0, P:0, PIM:0
Collberg is one of the most exciting players in this draft, and his performances at the international level are arguably the best of any European based player entering the draft. Stellar performances at both the Under-18 and Under-20 championships may cover for his underuse with Elitserien side Frolunda, but teams picking Collberg will be expecting him to produce next season. Collberg has incredible speed, and his ability to create offence on the rush make him a very enticing prospect. However, concerns about his adaptability to North American ice may push his selection down, and he is still a number of years away from making the NHL.
Height: 182cm, Weight: 76kg
Last season: Rögle, Sweden (Allsvenskan)
GP:16, G:1, A:4, P:5, PIM:6
The first defenceman on the list, Lindholm is a solid, if unspectacular two-way defenceman whose success this year outstrips that of any European based player entering the draft, following Rögle's promotion to the Elitserien. He started the season with the junior program, only to join the Allsvenskan side mid-season, and progressed from there, playing a key role in the Kvalserien playoffs. He boasts good size, and could blossom into a solid second pairing defenceman, although North American teams may be looking for him to use his size to a better effect on the small ice.
Height: 183cm, Weight: 85kg
Last season: HC Slavia Praha, Czech Republic (Extraliga)
GP:50, G:15, A:13, P:28, PIM:28
Hertl is another player who shot onto the scene this year following an incredible rookie season in the Czech Extraliga. A decent sized centre who can play both penalty-kill and powerplay, Hertl could turn into a solid second or third line centre in the NHL, and his play especially in the first half of the season was incredible in his first experience of playing against grown men. His production slowed somewhat in the second half of the season following the World Junior Championships, as he had some small injury concerns, but Hertl has the potential to be taken in the middle of the first round. He may not have elite offensive potential, but he has an eye for goal, and has a great ability to draw teammates into the play.
Height: 181cm, Weight: 88kg
Last season: Djurgårdens, Sweden (Elitserien)
GP:54, G:9, A:7, P:16, PIM:6
Whilst his sides relegation from the Elitserien may be a knock against him, Åberg is another Swedish prospect with the potential to go in the first round. He possesses incredible speed and agility, and whilst he is a few years away from the NHL, and there are concerns about his two-way game, Åberg could develop into a solid top six winger. He is equally proficient as a scorer and a set-up man, and big things are to be expected of him playing in the Allsvenskan next season.
Height: 183cm, Weight: 88kg
Last season: Kärpät Oulu, Finland (SM-Liiga)
GP:44, G:0, A:3, P:3, PIM:14
Pokka is a defenceman who truly defines solid, but unspectacular. He has solid defensive and offensive upside, and is able to join the rush as well as shut it down on defence. He reads the well exceptionally well for a player of his age, and a full season in the SM-Liiga this season will be the experience that he needs to develop further. He played for Finland at both the Under-18 and Under-20 level this season and impressed at both. In a draft stacked with defensive talent, Pokka may not have a stand out feature which gets him into the first round, but the team who drafts him does have a potential second pairing defenceman on their hands.
Height: 182cm, Weight: 81kg
Last season: MODO J20, Sweden (SuperElit)
GP:42, G:8, A:25, P:33, PIM:105
Byström is the first player on our list who has played primarily junior hockey this season, although he did play 20 games for his hometown MODO side in the Elitserien. His SuperElit numbers were extremely impressive, and highlight his offensive capabilities. There are still concerns about his defensive game, but he is hardly a liability on the backend. Byström may just crack the first round, and is still a rather raw prospect, but there are many things about his game to like, and he has the potential to grow into a depth defenceman who can play on the powerplay at the next level.
Height: 189cm, Weight: 87kg
Last season: CSKA Red Army Moscow, Russia (MHL)
GP:31, G:11, A:26, P:37, PIM:51
The first Russian based player on the list, Prokhorkin may struggle with the well publicised and often over-emphasised "Russian factor" which could see his draft stock fall. His season was disrupted by injuries, but his MHL record is extremely impressive. A champion in 2011, and well over a point per game in the premier Russian junior league, Prokhorkin earned a call up to the KHL this season, where he played 15 games for the struggling CSKA Moscow side, scoring a goal and an assist. Prokhorkin is a lanky forward who has NHL level skill. It is just whether or not he is durable enough for the North American game.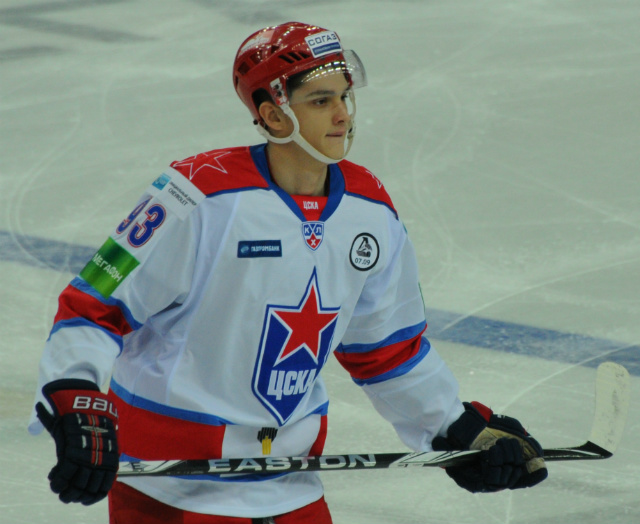 Prokhorkin in the CSKA jersey
Height: 184cm, Weight: 80kg
Last season: Metallurg Novokuznetsk, Russia (KHL)
GP:39, G:4, A:3, P:7, PIM:2
Slepyshev is an intriguing prospect for NHL teams, and could be a good shout to go to a team in the late first round. He possesses good size, and has incredible puck-handling skills. What is most impressive about Slepyshev so far is his experience in the KHL, as he has already racked up 39 games in the KHL for Metallurg Novokuznetsk, scoring 7 points in 39 games. Whilst there is little sign of his interest to come to North America as of yet, he has the potential to become a top six winger in the NHL, and is only set to become better. Players who are so elusive on the puck as Slepyshev are incredibly rare, and is why he is such an interesting prospect for NHL teams.
Top three goaltenders:
Height: 190cm, Weight: 91kg
Last season: Tolpar Ufa, Russia, (MHL)
GP:27, GAA: 2.23, Sv%: 0.931
The World Junior Championships were Vasilevski's showcase, as barring a five minute spell of madness in the semi final, the Tyumen native was near faultless, and his .953 save percentage in the top junior competition as a 17 year old is remarkable. There have already been rumours of a falling out with the Ufa side, which may make the big framed goalie look for pastures new, but there is no denying that he is the best European goaltender in the draft. He relies on his very technical style in order to make stops, and his positioning and net coverage are incredible. There are still some flaws in his game, but he certainly has the potential to become an NHL starting goalie in the future.
Height: 189cm, Weight: 83kg
Last season: Brynäs IF J20, Sweden (SuperElit)
GP:28, GAA: 2.82, Sv%: 0.910
Dansk is another goalie with a large frame, and whilst he may miss out on the first round, he should be a comfortable second round selection. He had a great tournament for Sweden at the Under-18 World Championships, winning the silver medal, and had an accomplished season in the SuperElit for Brynäs. Dansk is reportedly rumoured to be heading to the CHL in the off-season, which may increase his draft stock among North American teams, and whilst his true potential is unknown, he could certainly pan out to be a great NHL prospect.
Height: 183cm, Weight: 70kg
Last season: Jokerit J20, Finland (Jr. A SM-Liiga)
GP:38, GAA:2.04, Sv%:0.920
Rounding out our list of netminders is Korpisalo, who will more than likely be taken in the mid to later rounds of the draft. He put in an average performance at the Under-18 World Championships, but he had an incredibly strong showing for Jokerit in the Jr. A SM-Liiga, winning the silver medal and being voted the best goaltender. He has already represented Finland at a number of different youth levels. He is praised for his anticipation and athleticism, although concerns are raised about his mental game.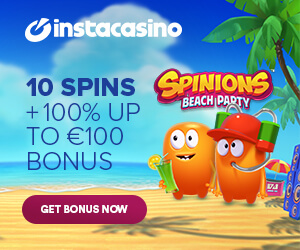 Current events

Czech Rep.: Tipsport extraliga | 1.liga | 2.liga

Slovakia: Tipsport Extraliga | 1.liga

Sweden: SHL | HockeyAllsvenskan
Other: EBEL | Belarus | Croatia | Denmark | Estonia | France | Great Britain | Iceland | Italy | Latvia | Lithuania | MOL-liga | Norway | Poland | Romania | Serbia | Slovenia | Spain | NHL | AHL |
League standings
Game fixtures
League leaders
Ben O'Connor leaves Sheffield for Bayrs Astana of the KHL. Read more»
The South African goalie, along with Austrialian Casey Kubara, was the only player from NCAA Division III to play in a World Championship Read more»