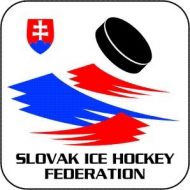 Slovan allowed to join KHL, will Poprad be next?
The Slovak Federation has given the green light to Bratislava and Poprad, but the situation of the clubs is different.
Last week, the Slovak Ice Hockey Federation gave its okay to Slovan Bratislava and HK Poprad to start the procedures to apply for competing in the KHL. But if Slovan is almost certain to enter the Russian league, the Poprad situation is again in deep water even if in the whole city is optimistic.
"The city has enough infrastructure and a good arena to fulfill KHL requirements, as we showed this season with the Lev project," said mayor Anton Danko to webnoviny.sk, referring to the team that was recently moved to Prague. "Similarly, KHL president Alexander Medvedev told me if we meet all requirements, we are in. But in order to join the league, we need to find 10 million euros of sponsorship."
The scenario is different in Bratislava, where the club has ambitious plans and seems ready for the new adventure.

"To be able to play in our new arena (the 10 115-seat Ondrej Nepela arena), we must capitalize on the ticket sales. In the Slovakian league, there are only three clubs which can fill the stands," explained president Maroš Krajči. "We are aware that entering the KHL means our budget must be triplicated. For the Slovak Extraliga we normally need around four million euros, while for the KHL we must have at least ten million; getting twelve would be perfect. This amount is sufficient to advance to the playoffs, where we want to get right in the first season of competition."
Explaining the unique situation of the city, Krajči said, "Bratislava is like a state within a state. Nearby, we have Austria and Hungary, from where fans also come. We plan to attract sponsors from those countries."


Marketing director Milan Vajda explained why Slovan chose KHL. "In basketball and handball, competitions between Czech and Slovak clubs are common, but in hockey an agreement is impossible. In the Czech Republic there is a very competitive hockey league, in which at least eight clubs out of fourteen participants can win the title. With this scenario, they simply do not need us. We concerned ourselves with the possibility to compete in a high-quality league and for the past thirty months we have been aiming at the KHL.
"But we don't want to act like Lev Poprad in past season, where many of the players were changed before the end of the season. If we do the same, fans will invade the club office to capture us," he joked. "Our club has a tradition and we all know it. HC Lev is an artificially created Czech project, which accidentally found itself in Slovakia."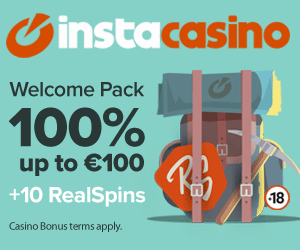 Current events

Czech Rep.: Tipsport extraliga | 1.liga | 2.liga

Slovakia: Tipsport Extraliga | 1.liga

Sweden: SHL | HockeyAllsvenskan
Other: EBEL | Belarus | Croatia | Denmark | Estonia | France | Great Britain | Iceland | Italy | Latvia | Lithuania | MOL-liga | Norway | Poland | Romania | Serbia | Slovenia | Spain | NHL | AHL |
League standings
Game fixtures
League leaders
USA, Canada, Russia and Sweden to play for the medals at the World U18 Championship. Read more»
In April, at the end of the season, Sheffield Steelers appointed a new Head Coach. Aaron Fox spent almost all his playing career in Europe and after the 2018 season decided to concentrate on coaching full time. On a limited budget he ... Read more»