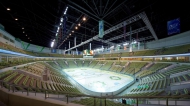 Turkmenistan wants icehockey
A new 10,000 seats arena was opened in Asghabat while president decided the country have to form a national team and take part in the World Championships
In last October, after two years of works, the gigantic "Gyşky görnüşleri boýunça sport toplumy " (Sports Complex for Winter Sports) was inaugurated in Asghabat with a old Soviet-style ceremony and an international hockey tournament won by Ak Bars Kazan (alligning a reserve team plus 8 KHL players) over Neftyanik Almetyevsk, Polish Podhale Novy Targ and Slovenian Maribor. The arena, built by a Turkish company, has capacity for 10,000 spectators, a modern scoreboard and NHL-style screen bands, press-room for 100 journalists, a training rink, a mobile ice surface to allow the laying of others surfaces for basketball or volley and several other items, worthy of a KHL top arena. In fact Asghabat arena, costed 134 million euro, is now the seventh arena in former URSS for capacity and one of more modern. Detail: all this luxury and modernity is located in a desertic country, without any hockey tradition. An obstacle? Not for president Gurbanguly Berdymukhamedov. As Eurasia.net agency reports, he is determined to see his nation embrace ice hockey.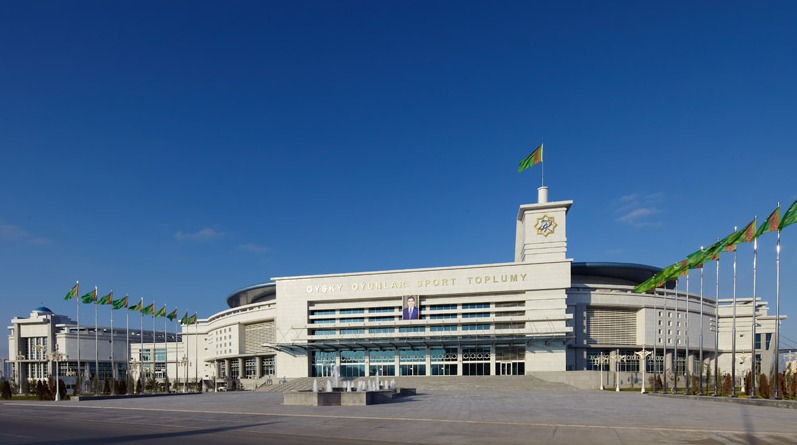 Shortly Ashgabat's winter sports complex will host a junior ice hockey tournament called Cup of the President of Turkmenistan on 4-7 April 2012. Four teams will participate: "Burgut" (the State Committee of Turkmenistan for Tourism and Sport), "Oguzkhan" (the State Concern "Turkmengas"), "Shir" (trade and textile industry) and "Alp Arslan" (transport and communication industry).
Here the article originally published by EurasiaNet.org
Four-fifths of Turkmenistan is covered by the Karakum Desert and snow is a rare sight, but President Gurbanguly Berdymukhamedov is still determined to see his nation embrace ice hockey.
In a meeting of Cabinet officials and provincial governors, the president ordered a nationwide ice hockey competition be held on April 7. Figure skating demonstrations should also be held on the side, he said.
True enough, it may be freezing right now, but temperatures will likely have returned to a comfortably warm glow by April.
Organizing the competition should not be too hard in the capital, Ashgabat, which has two ice sports complexes – a 10,000-seater and smaller venue for 1,000 spectators. In recent years, Ashgabat has also been endowed with a winter sports school, complete with four youth hockey teams and around 100 figure skaters.
But what about the regions, where there isn't even the smallest ice hockey venue?
Disregarding that minor inconvenience, officials rushed out to fulfill the president's demands. The government's Neutral Turkmenistan newspaper excitedly announced the news in a February 8 article headlined "Turkmenistan Shall Have Winter Sports!"
The article states in no uncertain terms that the "national ice hockey team will take part in major international competitions, including world championships." And "before too long, ice hockey and figure skating champions will bring back medals and glory to independent and neutral Turkmenistan."
Turkmen sportsmen have never taken part in any Winter Olympics and have yet to win any medals in the Summer Olympics, so that's quite a prediction. Moreover, Turkmen competitors returned from the 2010 Asian Games in Guangzhou, China, without a single medal – the first time that has happened since the country began taking part in 1994.
Berdymukhamedov, who has professed a great love of sports and is passionate about showing off his horse-riding skills, appears to be taking the disappointment in stride. Last month, he ordered a skiing slope built in the Kopet-Dag Mountains overlooking Ashgabat.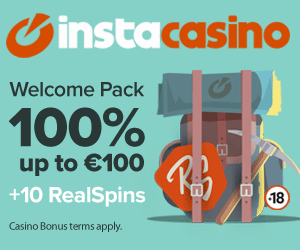 Current events

Czech Rep.: Tipsport extraliga | 1.liga | 2.liga

Slovakia: Tipsport Extraliga | 1.liga

Sweden: SHL | HockeyAllsvenskan
Other: EBEL | Belarus | Croatia | Denmark | Estonia | France | Great Britain | Iceland | Italy | Latvia | Lithuania | MOL-liga | Norway | Poland | Romania | Serbia | Slovenia | Spain | NHL | AHL |
League standings
Game fixtures
League leaders
After years of speculations and proposals, the joint championship among Baltic Republics is now a reality Read more»
The international break gave us a chance to see the Four Nations Cup take place in Canada. This is an annual tournament between Canada, USA, Sweden and Finland in women's hockey. The strength of the Swedish league can be seen in ... Read more»