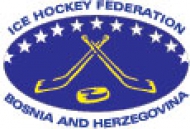 Game over for Bosnian hockey?
In one week snow destroyed the only ice rink in Sarajevo and the installation for another. Now future of Bosnian hockey is in serious jeopardy
The only regular sized ice rink in Bosnia and Herzegovina, the one in Sarajevo, was destroyed in heavy weather few days ago. The rink situated in front of the Olympic hall Zetra was covered with baloon which collapsed due to pressure of big snow that fell on it. Luckily, baloon collapsed in time when no one was under it so the damage was only material. Only few hours later there should have been played international hockey tournament for kids under ten years old so everything could have ended up in terrible tragedy. The damage on the baloon is irreparable so the rink is now outdoor and almost useless due to heavy snow and bad weather in Sarajevo in this time of the year.
The whole thing wouldn't be so tragic if only few days later Sarajevo didn't celebrate 28th anniversary of Winter Olympic games that were organized in it. At that time Sarajevo had three ice halls. Two of them were built only for ice sports: Olympic hall Zetra and ice hall Skenderija. In that time Sarajevo had the best infrastructure for hockey and ice sports in the whole region. Hockey itself was very popular and local team HK Bosna was among the best in former Yugoslav hockey league. Both ice halls were in function for ice sports and at that time it was realistic to think that hockey and ice sports in Sarajevo have very bright future. In early 90's Sarajevo was on war front and was almost totally destroyed. Both ice halls were damaged but also renewed soon after. Olympic ice hall Zetra was named after IOC president Juan Antonio Samaranch who helped in renovation. After the war ice hall Skenderija was used for all sports except for ice sports, for which was built in the first place. On the other side, Zetra hall was regularly used for ice sports and even one Division III WC was played in it. But few years ago the management of the hall decided to move ice rink from the hall in front of it and cover it with baloon. From then, the hall is used for many different manifesation but again not for ice sport for which was built in the first place.
Hockey and ice sports in Sarajevo now had only one rink for use. People involved in these sports said that rink under baloon is not the solution because it's unstable and potentially dangerous. People from Bosnia and Herzegovina hockey federation (SHLBIH) decided to start the process of putting ice rink back in ice hall Skenderija. In 2009. they invited experts from IIHF who stated that around 800 000 KM (cca 400 000 euro) is enough for installation of ice rink in ice hall Skenderija. SHLBIH assured a fence and zamboni for future ice rink and canton of Sarajevo decided to give the rest of the money for the whole project. Last summer, when everything necessary was assured the management of Skenderija ice hall decided to make their own evaluation of the project. They stated that money SHLBIH collected (800 000 KM) isn't enough for the project. They stated that 3,5 million KM is necessary for the reconstruction. It was big disappointment for everyone involved in project of reconstruction. They were sure that ice hall will be in function for this season but strange evaluation of Skenderija management ruined their plans.
Things got worse when canton of Sarajevo decided to invest money planned for ice hall in reconstruction of parking area in front of the Skenderija ice hall. The whole situation gets even more worse with collapse of the rink in front of Zetra which ended hockey activity in the city in the middle of the season. More than 100 hockey players, from veterans to kids, are without minimal condition for playing and training hockey. Everyone involved in hockey and all ice sports is angry on people who were constatly obstructing their right on having ice hall in their town. However, they are keen to fight for their rights and they will continue to pursue their activities for bringing ice hall back in Sarajevo.
Another step back for hockey in Sarajevo happened few days ago. After baloon in front of Zetra, big snow caused roof collapse of the Skenderija ice hall in which ice rink should have been installed last summer. That project looks even more far from reality now when the hall is destroyed.
The most absurde thing is that mostly the same people who obstructed ice hall project like to call Sarajevo - the Olympic city. Absurde is that Sarajevo today has no ice hall and people still call it the Olympic city and are proud of that fact. The more adequate would be to call it the only Winter Olympic town without ice hall.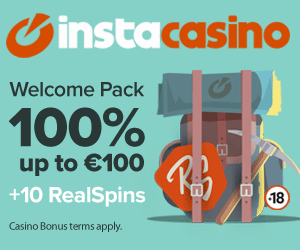 Current events

Czech Rep.: Tipsport extraliga | 1.liga | 2.liga

Slovakia: Tipsport Extraliga | 1.liga

Sweden: SHL | HockeyAllsvenskan
Other: EBEL | Belarus | Croatia | Denmark | Estonia | France | Great Britain | Iceland | Italy | Latvia | Lithuania | MOL-liga | Norway | Poland | Romania | Serbia | Slovenia | Spain | NHL | AHL |
League standings
Game fixtures
League leaders
Despite material disadvantages, Georgia's hockey team is moving up the charts. Read more»
The 9 and 10 October saw Game Day 5, the penultimate round of the group stage this year's Champions Hockey League. Each team played the first of a back to back meeting with the same opponent as the group stage of ... Read more»