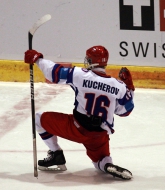 Russia names WJC preparation roster
The 2011 World Junior champion Russia named the players selected for the preparation camp for the upcoming World Juniors in Calgary and Edmonton.
The Russian WJC camp will be held in Novogorsk from December 7 to 18.
28 players are selected for this camp. The Russians playing in the Canadian junior leagues are not attending this camp but may be added to the WJC roster later.
The Russian WJC camp roster
Goalkeepers:
Sergei Kostenko
, Metallurg Novokuznetsk
Igor Saprykin
, Vityaz Chekhov
Andrei Vasilevski
, Tolpar Ufa
Defencemen:
Viktor Antipin
, Metallurg Magnitogorsk
Mikhail Naumenkov
, CSKA Moscow
Grigori Zheldakov
, Spartak Moscow
Ildar Isangulov
, Salavat Yulayev Ufa
Nikita Nesterov
, Traktor Chelyabinsk
Alexei Marchenko
, CSKA Moscow
Zakhar Arzamastsev
, Metallurg Novokuznetsk
Roman Kudinov
, Vityaz Chekhov
Igor Ozhiganov
, CSKA Moscow
Denis Barantsev
, MVD Balashikha
Forwards:
Nikita Gusev
, CSKA Moscow
Nikita Kucherov
, CSKA Moscow
Vladislav Kartayev
, Salavat Yulayev Ufa
Danil Apalkov
, Metallurg Magnitogorsk
Pavel Kulikov
, Neftekhimik Nizhnekamsk
Yaroslav Kosov
, Metallurg Magnitogorsk
Bogdan Potekhin
, Metallurg Magnitogorsk
Bulat Shavaleyev
, Ak Bars Kazan
Emil Galimov
, Neftekhimik Nizhnekamsk
Yevgeni Kuznetsov
, Traktor Chelyabinsk
Ainars Podzinsh
, Dinamo Riga
Ignat Zemchenko
, Severstal Cherepovets
Nikolai Prokhorkin
, CSKA Moscow
Pavel Medvedev
, Spartak Moscow
Sergei Barbashov
, CSKA Moscow
Current events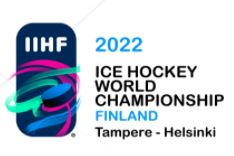 External links

Czech Rep.: Tipsport extraliga | 1.liga | 2.liga

Slovakia: Tipsport Extraliga | 1.liga

Sweden: SHL | HockeyAllsvenskan
Other: EBEL | Belarus | Croatia | Denmark | Estonia | France | Great Britain | Iceland | Italy | Latvia | Lithuania | MOL-liga | Norway | Poland | Romania | Serbia | Slovenia | Spain | NHL | AHL |
League standings
Game fixtures
League leaders
The 2022 IIHF Annual Congress has allocated tournaments for the upcoming season Read more»
Ten years after the last title, Slovan win Slovak Extraliga. Bratislava club is now the major winner of the competition with 9 titles Read more»