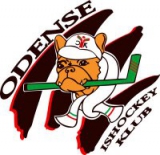 Odense Bulldogs
Name in original language: Odense IK
Year of foundation: 1978
Colours: white,red,green
Club status: active
Address: Bulldogs Odense ApS
Møllemarksvej 75 B
5200 Odense V
Phone: +45 40 49 05 05
Odense Bulldogs is major league affiliate of:
Odense IK 2
Did you find any incorrect or incomplete information? Please, let us know.
Season 2023-2024
Current roster
season 2023-2024
* no longer in the club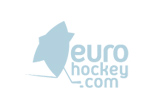 Adress: Højstrupvej 5
Odense
Capacity: 3032
Opened in: 1999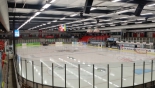 Adress: Møllemarksvej 75
5200 Odense V
Phone: +45 65 51 53 77
Email: Idraetsparken@odense.dk
Capacity: 3280
Opened in: 1999
Retired Numbers:
7 Lars Oxholm
12 Mads True
Notable players:
from 1991 to present: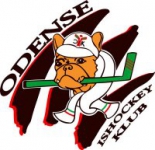 Epinal hires Brad Gratton as new coach
After a brilliant 2015-16 season, when team finished 2nd in the standing and lost in playoofs semifinals, Gamyo Epinal, currently 8th in the standing, fired coach Stephane Barin, replacing him with Canadian Brad Gratton, who coached mainly in Denmark during the career. Gratton left Odense Bulldogs after last season, with a Danish Cup won with the club
(26 Dec 2016)
Odense beat Frederikshavn in the Danish Cup final
The Danish league leader Fredrikshavn played at home and was big favorite in the cup final against Odense. But the away team scored twice in the first seven minutes and added two more goals in the third period to win 4-0.
(07 Feb 2016)
Danish Cup draw
The first round of Metalcuppen has been drawn: Hvidovre IK - Rungsted Ishockey, Herlev Eagles - Esbjerg Energy, Bulldogs Odense - Gentofte Stars, Amager Jets - Rødovre Mighty Bulls. It will be played September 5.
The quarter finals will be played September 12 and 13 and then the four top seeds SønderjyskE, Blue Fox Herning, Aalborg Pirates and Frederikshavn White Hawks will enter the competition.
(22 Jun 2014)
Danish Cup quarter finals
Today the second games of the Danish Cup quarter finals were played and Herning, Frederikshavn, Odense and SønderjyskE advanced to the semis.
(17 Sep 2013)
Bronze for Rødovre in Denmark
Rødovre won bronze in the Danish playoff after winning the bronze series against Odense. Both games ended with a draw and Rødovre won after penaly shootout
(06 Apr 2013)
Odense wins round 1
Odense won the first of the Danish finals against Herning 2-0. Mathias Thinnesen and Mikkel Ankjær Nielsen scored the goals.
(08 Apr 2012)
Historic rosters:
Historic statistics:
Past results:
League standings:
Fast facts
season 2023-2024
Odense Bulldogs participates in season 2023-2024: Metal Ligaen
A look back at a season that lived up to its promise. Read more»
The Alliance of European Hockey Clubs (E.H.C.) has announced the nominees for the 2023 Fenix Outdoor & Warrior European Hockey Awards. Read more»