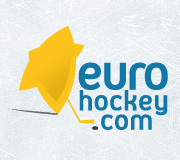 Why Almost Any Sports Fan Can Appreciate Ice Hockey
Fall in love with a new sport by reading our in-depth explanation for why every sports fan should appreciate the entertainment of ice hockey.
People who enjoy watching one or two sports can usually find enjoyment in all major sports.
That is why fans are always trying to find a new sport that can occupy their attention, perhaps during the off-season of the competitions they follow the most.
Most of us agree that sports make good themes for games, which is why video games like FIFA, Madden, and NBA 2K are so popular. Fans can even play games to scratch their sports itch.
Sometimes a person needs to watch a real sport to feel the excitement, enthusiasm, and exhilaration of competition. That is where ice hockey comes into the picture.
Below are four reasons why ice hockey earns the respect and love of most sports fans.
1. Constant Action
Ice hockey is one of the most relentless sports in the world. If you have a chance to watch a game on television or in-person, you may be surprised when the referee blows the whistle for the end of a period or half.
Fans who are new to ice hockey and watch a major game for the first time, such as the Stanley Cup Final, are often left amazed at how often the games go back and forth with no breaks or fouls.
Most American sports involve a lot of timeouts and interruptions, which is why ice hockey is so much more fun to watch for an impartial spectator. Even if you have never seen the game played before, and you are not 100 percent sure about the rules, you can quickly get into the action and have a lot of fun.
There is always something crazy going on during an ice hockey game, besides the all-action gameplay. You may watch an ice hockey game where two players grab each other and start fighting, which is hugely entertaining.
2. Playoff Madness
Very few sports in the United States can beat the excitement and intensity of playoff ice hockey. If you watch a regular season game, and feel as though you got your money's worth, you will have an incredible experience watching a playoff game.
That is why so many casual fans tune in to ice hockey during the playoff season. They want to see what surprise team will come up and reach the latter stages, or they want to have a lot of fun watching games between different teams, even if they do not care who wins.
Such entertainment is elevated to a higher level when you add wagers into the mix. Between fantasy ice hockey and regular betting on the results of games, punters can have a blast when watching the sport.
Imagine watching a fun ice hockey game between two teams, and having some money on the line. Even if you are only betting a modest sum, you will be engrossed in the game until the very end, hoping that your bet pays off.
3. Incredible Moves
Ice hockey players may be wearing a lot of padding and other gear, which can make them look extremely bulky, but they are also nimble. If you spend time watching a game, you will notice that a lot of the goals involve intricate movement of the puck away from the defenders and goalkeeper, before taking a shot on a near-empty goal.

Such moves are a reason why every neutral observer can appreciate ice hockey, as they can get so much enjoyment out of the sport. Every instance of a goal being scored is fun for unbiased spectators, but they will have an even better time when those goals are a work of art.
There are instances in ice hockey where one team may be defending for their lives, hoping to sneak a result against a greater opponent. One of the star players on the superior team may step up to produce a moment of magic that wins the game for his side. That is the charm of ice hockey for neutrals.
4. The Fans
No sport is the same without supporters, which is why ice hockey is fast growing into a very popular American sport. Even though ice hockey fan bases can be regional, with areas that have colder weather getting more exposure to the sport, there are now teams in most parts of the country.
The fans of the sport are exceptional, which is why ice hockey is so non partisan and friendly. If you have the chance to attend a game, you will notice a terrific atmosphere from the first whistle to the last. Fans are always cheering, jeering, and having a great time. They are also very friendly, and you can ask them questions about the game or one of the teams without worrying about getting a rude response in return.
Even though hockey does not have the popularity of American football, baseball, or basketball, their stadiums are often sold out for regular season and playoff games. The core group of fans that love the sport try very hard to attend as many games as possible, which is what leads to such great atmospheres inside the stadiums.
Bet on Ice Hockey and Fall In Love with a New Sport
If you are in need of discovering a new sport to obsess over, ice hockey may be the ideal ticket. The sport is such a joy to watch, while there are games happening nearly every month of the year.
Start by looking at the upcoming matches within the NHL or a similar top league. Watch one or two matches, get a feel for the sport, and understand the rules.
When you watch games in the future, you can consider placing wagers on who will emerge as the winner. Betting on any sport increases the enjoyment of watching, and since the level of gambling on ice hockey is lower than other sports, you can often find very appealing odds for every game.
Current events
External links

Czech Rep.: Tipsport extraliga | 1.liga | 2.liga

Slovakia: Tipsport Extraliga | 1.liga

Sweden: SHL | HockeyAllsvenskan
Other: EBEL | Belarus | Croatia | Denmark | Estonia | France | Great Britain | Iceland | Italy | Latvia | Lithuania | MOL-liga | Norway | Poland | Romania | Serbia | Slovenia | Spain | NHL | AHL |
League standings
Game fixtures
League leaders
Sokil Kyiv trashes Valk Tartu but can't advance to Continental Cup semifinals Read more»
Despite a brave game by Ferencvarosi, a single goal scored by vetern Edijs Brahmanis is enough to secure the first place for Olimp Riga Read more»