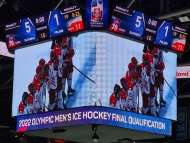 Almost there
Slovakia outplayed Poland and need just a point to fly to China
Slovakia beats a willing Poland and it's inches to qualify for the Beijing Games, an event they have never missed since independence in 1992.
Slovakia immediately starts very strong, looking for the goal that unlocks the game and avoids unpleasant surprises for the home team.
But the goal of the advantage comes only at minute 9 after a long review by the referees: it is Adam Ruzicka who pushes the puck into the goal after a clash between Peter Ceresnak and goalkeeper Murray.
In the middle period the control of the game is always from the Slovak side and the second goal comes with a precise shot under the crossbar by Libor Hudacek. Minutes pass and the third goal arrives with Milos Roman who doesn't miss the chance in front of Murray.
Poland try to go back with a nice diagonal shot from Kristian Dziubinski, served from behind the goal by Alan Lyszczarczyk in power play. After missing a short-handed opportunity, Poland conceded the fourth goal, scored by Peter Cehlarik after the defense delayed getting rid of a puck.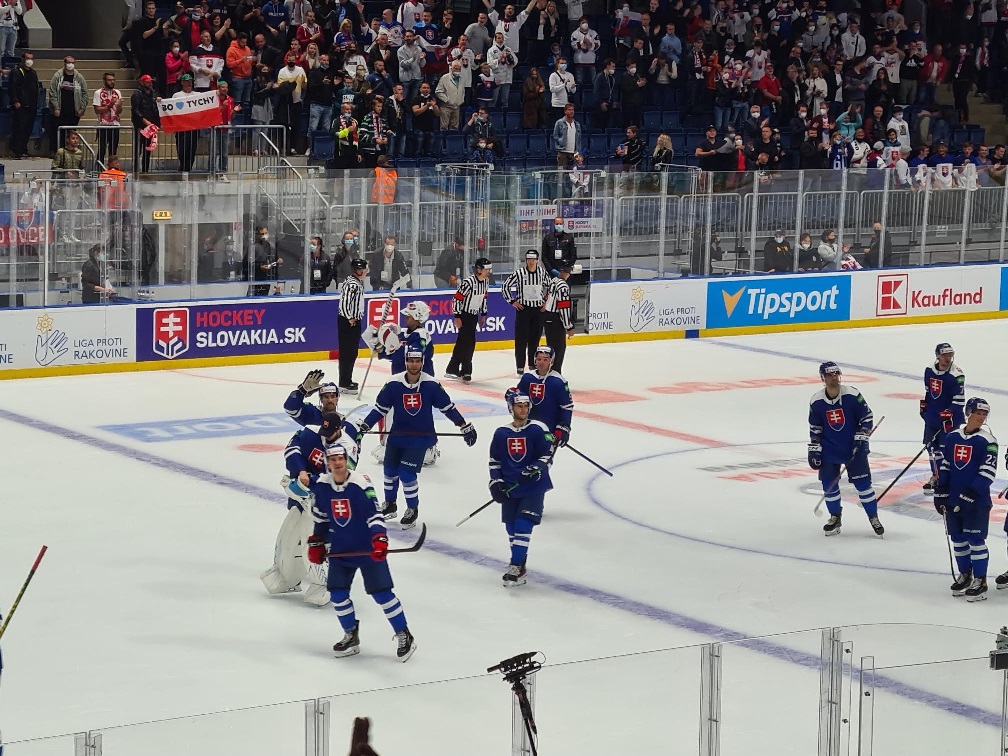 Once again the referees use the review to validate the fifth Slovak goal, scored by Adam Ruzicka with a long shot that clearly surprised Murray. Still the American-born goalkeeper is uncertain about a shot from Martin Gernat, but manages to save.
Slovakia closes the game in power play before the celebrations begin: now it will be enough a point against Belarus on Sunday

Current events
External links

Czech Rep.: Tipsport extraliga | 1.liga | 2.liga

Slovakia: Tipsport Extraliga | 1.liga

Sweden: SHL | HockeyAllsvenskan
Other: EBEL | Belarus | Croatia | Denmark | Estonia | France | Great Britain | Iceland | Italy | Latvia | Lithuania | MOL-liga | Norway | Poland | Romania | Serbia | Slovenia | Spain | NHL | AHL |
League standings
Game fixtures
League leaders
Home loss for the 2021 champion on the opening day of the Swedish league. Read more»
The SC Bern defender Beat Gerber played his 1168th NL game on Friday. Read more»