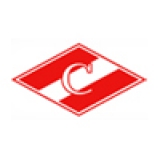 Spartak Moskva
Name in original language: Спартак Москва
Year of foundation: 1946
Colours: red,white
Club status: active
Address: Sokolniki blv, 1 B
107113, Moscow
Phone: +7 (495) 223-64-25
Email: info@spartak.ru
WWW: Spartak Moscow
Did you find any incorrect or incomplete information? Please, let us know.
Season 2023-2024
This club in 2023-2024: KHL
Current roster
season 2023-2024
* no longer in the club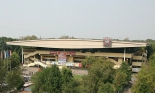 Adress: Sokolniki blv, 1 B
107113, Moscow
Phone: +7 (495) 645-20-65
Email: info@sokolniki.info
Capacity: 5000
Opened in: 1956
Soviet League Championship: 1962, 1967, 1969, 1976
Vysshaya Liga Championship: 2001
Spengler Cup: 1980, 1981, 1985, 1989, 1990
Stars Cup: 1975
Ahearne Cup: 1971, 1972, 1973
USSR Cup: 1970, 1971
League winners:
from 1946 to present: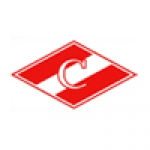 Harijs Vītoliņš named Latvia coach
Harijs Vītoliņš, 53, is the new coach of Latvia National Team. The former Spartak Moscow coach will be assisted by Artis Ābols. Vītoliņš replaced Avangard Omsk coach Bob Hartley and will try to qualify Latvia for the Winter Olympics at the end of August in Riga
(26 Jul 2021)
Games of the day: 25 July

Switzerland U18 - Czech Republic U!8 3-4
Finland U20 - Czech Republic U29 4-3
HC Slovan Bratislava - Spartak Moskva 3-2 SO
(26 Jul 2017)
KHL schedule announced
The KHL schedule for 2015-16 can now be found in our games database.
(30 Jun 2015)
Spartak Moscow's juniors will play in MHL
MHK Spartak Moscow (junior team of Spartak Moscow) provided financial guarantees and will participate in MHL (Molodezhnaya Hockey League) in season 2014/2015. At the same time, HC Spartak Moscow is almost certain to be excluded from KHL because of financial problems.
(14 Jun 2014)
Spartak Moscow demote in VHL?
Spartak Moscow will leave the KHL and will apply to play in VHL at the end of the current season, reports Championat.ru.
KHL is not going to save the team, as speculated, because League plans to expand in the West, and the disappearance of Spartak will make room for a new club
(24 Jan 2014)
Fyodor Kanareikin is the new coach of Spartak Moscow
Fyodor Kanareikin officially became the new head coach of Spartak Moscow. He replaced fired Andrei Sidorenko
In the coaching staff will enter Vladimir Semyonov, Dmitri Gogolev, Oleg Romashko (goalkeeping coach) and Sergei Shchukin (fitness coach). Semyonov worked last season with Kanareikin at Metallurg Magnitogorsk
(01 Nov 2012)
Pushkaryov comes back to Barys
Kazakh forward Konstantin Pushkaryov cancelled the contract signed in early summer with Spartak Moscow and comes back to Barys Astana, his former club. The reason for the breach of contract wasn't revealed
(20 Aug 2012)
Valeri Evstifeev passes away
Former Russian player Valery Evstifeev passed away yesterday at 55. He played for Spartak Moscow and Krylia Sovetov during the '80s, representing Soviet Union at WJC U20 in 1976.
(10 Feb 2012)
Coach changes in Moscow and Novosibirsk
Two KHL teams decided to fire current head coach: Spartak Moscow replaces Slovak Frantisek Hossa and assistant coach Vadim Epanchintsev with Andrei Sidorenko, assisted by Aleksandr Titov and Dmitri Erofeev.
Also Sibir fired its head coach Andrei Tarasenko, who will remain in the club as senior coach, replacing him with former assistant Dmitri Yushkevich
(07 Dec 2011)
Hossa to Spartak
The Slovak national team player and former NHL'er Marcel Hossa signed a one-year contract with Spartak Moscow (KHL). Hossa was the leading goal scorer of the KHL 2009/10.
(26 Jul 2011)
Historic rosters:
Historic statistics:
Past results:
League standings:
Fast facts
season 2023-2024
Spartak Moskva participates in season 2023-2024: KHL
Home team opens the Continental Cup first round showing no mercy for opponent KHL Zagreb Read more»
The european debut for the Icelandic champion turned into a harsh lesson taught by the HC Panter in Continental Cup first match in Kaunas Read more»