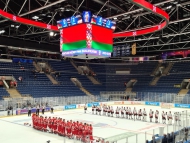 Belarus is still alive
Austria frightens Belarus but collapses in the second period
The second day of the Olympic Qualifiers in Bratislava opens with a "do-or-die" game for Austria and Belarus, both defeated in yesterday's matches.
The Austrians start better and don't seem to feel tired: at minute 6 Brian Lebler hits the post and shortly after it is Raphael Herburger who gives work to goalie Danny Taylor. The Austrian pressure blossoms in a power play: Herburger found the decisive deflection to beat Taylor on a pass from Lukas Haudum. Before the end of the period, after surviving a power play, Austria doubles up with Brian Lebler at the end of a collective move.
In the second period a storm from the East hits Austria: one minute for Belarus is enough to reduce the score, with a precise shot by Andrei Stas after a face-off. The goal seems to have finally unlocked the Woodcroft boys, who equalized with captain Sharangovich who bags a precise Andrei Stas pass from a few inches. At 33 minutes the Belarusians overtake: again Egor Sharangovich beats Bernhard Starkbaum with a personal action and a precise shot. Now the puck turns much faster in the Belarusian attack, putting the Austrian defense in clear difficulty, so at the 37th minute comes the fourth goal, scored by Shane Prince. Prince himself serves Geoff Platt from behind the door the puck for the fifth goal with 20 seconds left in the period.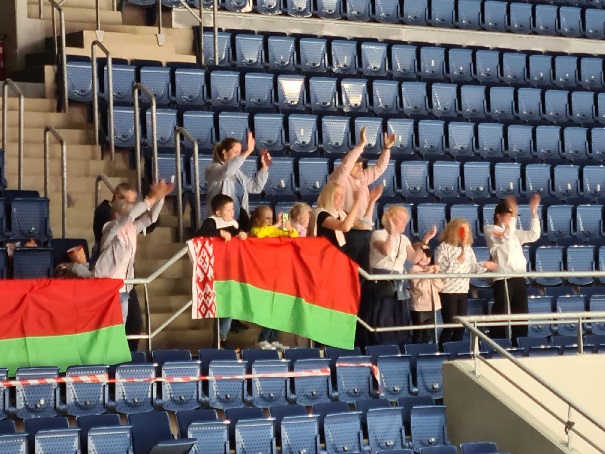 In the last part the Austrians, replaced the goalkeeper, try to find the concrete game of the first period: at 49 Zwerger hits the post during a power play. Reassembling 3 goals to a finally solid opponent, however, is not easy and the last attacks die on a couple of saves by Taylor.
Austria with two defeats says goodbye to the Beijing Olympics, Belarus can keep their hopes alive and must cheer for a defeat by Slovakia tonight

Current events
External links

Czech Rep.: Tipsport extraliga | 1.liga | 2.liga

Slovakia: Tipsport Extraliga | 1.liga

Sweden: SHL | HockeyAllsvenskan
Other: EBEL | Belarus | Croatia | Denmark | Estonia | France | Great Britain | Iceland | Italy | Latvia | Lithuania | MOL-liga | Norway | Poland | Romania | Serbia | Slovenia | Spain | NHL | AHL |
League standings
Game fixtures
League leaders
After a 4-years hiatus, a Kazakh club could be back in Russian Second League Read more»
In late Spring, 2023, the International Ice Hockey Federation will host the 86th Men's Ice Hockey World Championships. The competition is easily global ice hockey's biggest event, with hundreds of thousands of fans traveling for each world championship finals event. ... Read more»