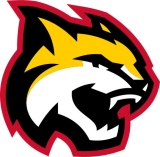 HK Gomel
Name in original language: Хоккейный клуб Гомель
Year of foundation: 2000
Colours: white,red,black
Club status: active
Address: HK Gomel
ul Mazurova 110
246006 Gomel
Belarus
Phone: +375 (232) 51 25 15
Fax: +375 (232) 51 25 15
Email: hcgomel@mail.gomel.by
Did you find any incorrect or incomplete information? Please, let us know.
Season 2023-2024
Current roster
season 2023-2024
* no longer in the club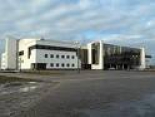 Adress: ul Mazurova 110
246006 Gomel
Phone: +375 232 725197
Email: ice_gomel@mail.ru
Capacity: 2760
Opened in: 2000
Belarusian Extraliga: 2003
Belarusian Cup: 2003, 2007
League winners:
from 1999 to 2019: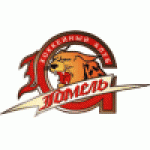 from 2019 to present: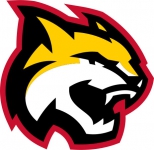 HC Vitebsk win Belarus Cup
HC Vitebsk win the Belaus Cup named after Ruslan Salei, by beating 2-1 HC Gomel, in the final played in Grodno
It's the first ever trophy for the club

Gamesheet here
Complete Belarus Cup stats, game-by-game here
(28 Aug 2022)
Continental Cup Superfinals held in Aalborg
The International Ice Hockey Federation announced the Continental Cup Superfinals will be held in Aalborg, Denmark from 7 to 9 January 2022.
Matches will be held at the "Gigantium" arena, one of the largest indoor arena in the country, with a capacity of 5,000 spectators
Host Aalborg Pirates will face Saryarka Karaganda (Kazakhstan), Cracovia Krakow (Poland) and HC Gomel (Belarus)
(04 Dec 2021)
Dinamo Minsk won Belarus Cup
For the third time in history, Dinamo Minsk won the Belarus Cup, named after Ruslan Salei, by beating 3-0 in the final, played in Gomel, cup holder and national champion Yunost Minsk. In the semifinal, Dinamo trashed 4-0 host Gomel, while Yunost prevailed at shootouts against Dinamo Maladzyechna. These teams reached the final four by winnig their qualification groups, while Dinamo Minsk and Yunost earned a bye and enter in the competition in the final four.
In the bronze medal final, Dinamo Maladzyechna left no chance for Gomel, with a 5-1 victory.
It's the first trophy for Dinamo Minsk since 2009, when the club won the Spengler Cup
(31 Aug 2020)
Awards in Belarus assigned
The Belarusian Federation announced the awards for the 19-20 Extraliga, one of few leagues completed in Europe. The winners are determined by the votes of all Extraliga clubs
Best Goalie: Maxim Malyutin (Shakhtar Soligorsk)
Best Defender: Andrei Antonov (Yunost Minsk)
Best Forward: Nikita Remezov (Neman Grodno)
Best Young Player: Nasser Subkhi (HK Gomel)
Playoffs MVP: Maxim Malyutin (Shakhtar Soligorsk)
Coach of the Year: Yuri Faikov (Shakhtar Soligorsk)
(17 May 2020)
Sergei Ogorodnikov passed away
Former Russian national team player Sergei Ogorodnikov passed away at 32, as a result of injuries after an accident on a water scooter.
Drafted by New York Islanders in 2004, Ogorodnikov played in US in 2006-07 season for Bridgeport Sound Tigers and defunct Pensacola Ice Pilots (ECHL), appearing in 127 games of KHL for CSKA Moscow, Dynamo Moscow, Lada Togliatti, Avtomobilist Yekaterinburg and Metallurg Novokuznetsk with experiences abroad in Belarus (Gomel and Zhlobin), Kazakhstan (Sary Arka)and Poland (Podhale Nowy Targ) last season.
With Russia national team won the gold medal at WJC 18 in 2004 in Belarus, beating 3-2 USA, playing along with Anton Khudobin, Alexander Radulov and Evgeny Malkin and the silver medal at WJC U20 2006
(25 Jun 2018)
Gomel win Belarus Cup
Kazakh forward German Nesterov was the key player for Gomel winning the 2018 Belarus Cup, named after Ruslan Salei. Nesterov scored a goal, seved one assist and netted the decisive shootout in 3-2 epic victory at Ice Palace Grodno in front of 2800 spectators against Cup holder Neman Grodno. The first leg of final ended 2-2. With this victory Gomel award the fifth National Cup, becoming the major winner of the Trophy along with Yunost Minsk, both with 5 titles
(20 Dec 2017)
Draw in the first leg of Belarus Cup
In front of 2.800 spectator at Gomel ice arena, home team lets the victory escaped in the first leg of Belarus Cup final against Neman Grodno. Leading 2-0 after 22 minutes, Gomel suffered two goals in 15 seconds at minute 24.for the final 2-2
The second decisive leg will be played at Neman Arena on December20
(05 Dec 2017)
Neman and Gomel are the finalists of Belarus Cup
Despite two defeats in 2nd leg of semifinals, Cup holder Neman Grodno and HK Gomel are the finalists of 2017 Belarus Cup, named after Ruslan Salei.
In a replay of last season Cup and league finals, Neman knocked out rival Yunost Minsk, winning 6-4 in Minsk and loosing 1-2 at home.
An opening goal by Edijs Brahmanis was enough for Gomel to secure the pass for the final, despite the 3-1 defeat against Dinamo Maladzyechna, thanks to the 3-0 victory in the first leg.
The date of final is TBD
HK Gomel won the national Cup 4 times, the lasty in 2013; Neman has two titles, in 2015 and 2017
(27 Sep 2017)
Belarus Cup semifinals set
After the last game, won by Dinamo Maladzyechna against Yunost Minsk, the semifinals of Belarus Cup are known with the first two teams from each of two groups qualified: HC Dinamo Maladzyechna, winner of Group A, will play with Gomel, while Neman Grodno will face Yunost Minsk. The dates of two legs of semifinals are to be determined
(27 Aug 2017)
Calendar of Belarus Cup unvelied
Belarus Federation publishes today the calendar for Belarus Cup, named after Ruslan Salei, in memory of the defender tragically passed away in Yaroslavl plane crash. As in last editions, the 11 Extraliga teams plus Belarus U20 national team are divided in two groups playing a single round robin. The two winners will advance to finals. Two finalists from last edition, champion Yunost Minsk and Dinamo Maladzyechna are in thew same group, so won't meet in the final act.
As usual Eurohockey will follow Belarus Cup with game-by-game stats
(12 Jul 2016)
Historic rosters:
Historic statistics:
Past results:
League standings:
Fast facts
season 2023-2024
A look back at a season that lived up to its promise. Read more»
The upcoming NHL draft in June 2023 is fast approaching. Find out here which European Ice Hockey players will likely be in the draft. Read more»