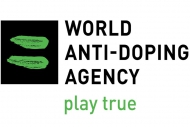 CAS reduced Russia ban to December 2022
Russia's ban from all major sporting events after a doping scandal has been cut to two years by the Court of Arbitration for Sport
Russian athletes will not be able to compete in major international competitions under the Russian flag until December 16, 2022, according to the decision of the Court of Arbitration for Sport (CAS) on the dispute between the World Anti-Doping Agency (WADA) and the Russian Anti-Doping Agency (RUSADA).
The ban still prevents Russia from competing in the Olympics and Paralympics, set to be held next year, 2021 World Championship held in Belrus/Latvia and football's 2022 World Cup in Qatar.

Russia was initially given a four-year ban by the World Anti-Doping Agency.

The Court of Arbitration for Sport (CAS) has issued its decision with 50 intervening parties, including the International Olympic Committee (IOC), the International Paralympic Committee (IPC) and the International Ice Hockey Federation (IIHF).
The CAS Panel "unanimously determined RUSADA to be non-compliant with the World Anti-Doping Code (WADC) in connection with its failure to procure the delivery of the authentic LIMS data (Laboratory Information Management System) and underlying analytical data of the former Moscow Laboratory to WADA. As a consequence, the Panel issued a number of orders which come into effect on 17 December 2020 for a period of two years, i.e. until 16 December 2022."
The Panel's orders include, inter alia, the possibility during the two-year period for any athlete or athlete support personnel from Russia to participate in or attend the Olympic and Paralympic Games (winter or summer) and any world championships organised or sanctioned by a WADA signatory, on the condition that they are not subject to a suspension imposed by a competent authority, that the uniform worn does not contain the flag of the Russian Federation and contains the words "neutral athlete", and that the Russian national anthem is not played or sung at any official event venue.

The RUSADA must pay the WADA a contribution of $ 1 million 270 thousand in compensation for expenses incurred by WADA from January 2019 to the date of the decision, according to a release from the Court of Arbitration for Sport (CAS).

After a series of doping scandals around Russian sports, the WADA Executive Committee in December 2019 recognized RUSADA as not complying with the anti-doping code and unanimously agreed with the recommendation of the Compliance Committee (CRC) to ban Russian athletes from participating in major international competitions for four years, including the Olympic and Paralympic Games under the flag Russia.
Current events
External links

Czech Rep.: Tipsport extraliga | 1.liga | 2.liga

Slovakia: Tipsport Extraliga | 1.liga

Sweden: SHL | HockeyAllsvenskan
Other: EBEL | Belarus | Croatia | Denmark | Estonia | France | Great Britain | Iceland | Italy | Latvia | Lithuania | MOL-liga | Norway | Poland | Romania | Serbia | Slovenia | Spain | NHL | AHL |
League standings
Game fixtures
League leaders
Home loss for the 2021 champion on the opening day of the Swedish league. Read more»
The SC Bern defender Beat Gerber played his 1168th NL game on Friday. Read more»