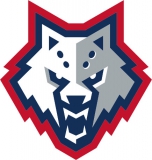 Metallurg Zhlobin
Name in original language: Хоккейный клуб Металлург Жлобин
Year of foundation: 2006
Colours: blue, red
Club status: active
Address: ul. Karl Marx, 3
Zhlobin
Phone: +375 2334 5 09 30
Fax: +375 2334 5 09 30
Email: hc.metallurg@mail.ru
WWW: Metallurg Zhlobin
Did you find any incorrect or incomplete information? Please, let us know.
Season 2023-2024
Current roster
season 2023-2024
* no longer in the club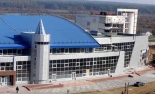 Adress: Ul. Karl Marx, 3/1
Zhlobin 247210, Gomelskaya Region

Phone: +375 2334 50932
Email: ledovik.z@tut.by
Capacity: 2018
Opened in: 2006
from 2006 to 2019: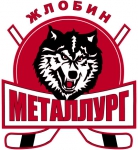 from 2019 to present: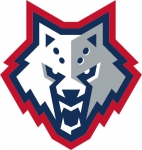 Metallurg Zhlobin was not admitted to Belarus Cup
In a short note, Belarus Federation announced Metallurg Zhlobin won't allowed to participate in next Belarus Cup, that starts on August 1.
The reason is the non-compliance with the competition regulations, including the club's many years of growing indebtedness to the Federation and hockey players, who were forced to appeal to the Federation Appeal Committee.
If the club does not eliminate problems until August 15, Metallurg will not be allowed to start the Belarus Extraliga 2019/20.
(30 Jul 2019)
Metallurg Zhlobin at Baltic Challenge Cup
The Extraliga team Metallurg Zhlobin will represent Belaus at the Baltic Challenge Cup in Vilnius, a tournament part of Euro Ice Hockey Challenge series, held in Lithuanian capital from 8 to 11 November. At first Belarussian Federation indicated a U25 team would participate in the tournament. Metallurg will play in the jersey of the national team of Belarus and will face Lithuania, Japan, Romania, Estonia and Latvia B team.
Cheack all the rosters here
(07 Nov 2018)
Calendar of Belarus Cup unvelied
Belarus Federation publishes today the calendar for Belarus Cup, named after Ruslan Salei, in memory of the defender tragically passed away in Yaroslavl plane crash. As in last editions, the 11 Extraliga teams plus Belarus U20 national team are divided in two groups playing a single round robin. The two winners will advance to finals. Two finalists from last edition, champion Yunost Minsk and Dinamo Maladzyechna are in thew same group, so won't meet in the final act.
As usual Eurohockey will follow Belarus Cup with game-by-game stats
(12 Jul 2016)
Neman replaces coach
Belarus champion Neman Grodno sacked Latvian coach Aigars Cipruss due to the poor start in Extraliga and replaces him with Russian Vasili Spiridonov, 63, until 2013 on Metallurg Zhlobin bench with whom he won the league in 2011-2012 season. Cipruss arrived in Grodno last June and won Belarus Cup some weeks ago
(15 Sep 2014)
Two milestones reached in Belarus League
The last round of Belarus Extraliga saw reach two milestones: scoring the fifth goal in Gomel 7-1 victory against Vitebsk, Artem Bozhko noted the 2.400th goal for the club in the Extraliga, making Gomel the third most prolific club, after Neman (2629) and Yunost (2571). In the game of Metallurg Zhlobin against Khimik SKA, Egor Egorov scored the 1.400 goal of the club, not enough to avoid his club defeat
(12 Dec 2013)
Yunost cup winner
Yunost Minsk won the Belarus Cup, now named Salei Cup, after beating Metallurg Zhlobin 6-0 in the final.
(01 Sep 2013)
Vasily Spiridonov left Metallurg Zhlobin
By mutual agreement Vasily Spiridonov terminated his contract with Metallurg Zhlobin while the club is experiencing a financial crisis. Spiridonov arrived at Metallurg in January 2010, leading the club to its most successful era, winning Belarus League bronze in 2011, gold in 2012 and silver in 2013, Cup of Belarus in 2011 and silver medal at Continental Cup Super Final. His assistant, 40-years-old Pavel Zubov, will be new Metallurg coach
(17 Jul 2013)
Vasili Spiridonov Coach of the Year in Belarus
Vice-Champion Metallurg Zhlobin coach Vasili Spiridonov was awarded as Coach of the Year in Belarus. Spiridonov preceded Neman Grodno's Dmitri Kravchenko, and Gomel's Andrei Skabelka
(31 May 2013)
Awards in Belarus
Belarus Federation announces the winners of awards after the last season:
Best Goalkeeper - Dmitri Milchakov (Metalurg Zhlobin)
Best Defender - Andrei Antonov (Neman Grodno)
Best Forward - Andrei Makrov (Neman Grodno)
Best Defensive Forward - Artem Senkevich (Gomel)
Best Young Player - Evgeny Lisovets (Neman Grodno)
(24 Apr 2013)
Set for finals in Belarus
Neman Grodno and Metallurg Zhlobin have qualified for the finals of the Belarus league. Neman beat Shakhtar Soligorsk in the semis while Zhlobin knocked out Junior Minsk.
(18 Mar 2013)
Historic rosters:
Historic statistics:
Past results:
League standings:
Fast facts
season 2023-2024
Kaunas City celebrate the qualification to the second round of Continental Cup with a ten-goals victory over Skautafelag Rejkyavik Read more»
Estonian champion wins KHL Zagreb ensuring first place for the home team Read more»