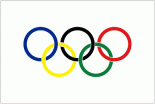 Olympics
League status: Active
Administered by: IOC
Year of start: 1920
Did you find any incorrect or incomplete information? Please, let us know.
The first stage is played in three groups of four teams.
The four teams with the best records (the group winners and the second-place team with the best record) advance to the quarter-finals, the remaining eight teams will play a qualification game.
Ziga Jeglich suspended 8 months
The IIHF issued a verdict on the case of Slovenian national team player Ziga Jeglic. He receives an eight-month suspension, until October 20, 2018.
During the Olympics 2018, a fenoterol drug was found in the hockey player's test. The hockey player recognized the violation of the anti-doping rules, and was suspended from the remaining matches of the Slovenian national team. In Korea Jeglich scored one goal. He accepted a voluntary suspension until the date of the final decision
Jeglic played in the KHL last season for Torpedo Nizhny Novgorod and Neftekhimik. After reporting a positive doping test, he left the Nizhnekamsk club.
(13 Aug 2018)
Ilya Vorobyev and Harijs Vitolins awarded
Ilya Vorobyev and Harijs Vitolins, head coach and assistant of Russia national team, were awared by President Vladimir Putin with the Order of Friendship and the Order of Alexander Nevsky respectively "for the successful preparation of athletes who have achieved high sporting achievements at the 2018 Olympic Winter Games in Pyeongchang"
Russian hockey team, competed in Korea under the status of the Olympic athletes from Russia, won gold medals.
The Order of Friendship rewards foreign nationals whose work, deeds and efforts have been aimed at the betterment of relations with the Russian Federation and its people.
The Order of Alexander Nevsky is awarded to citizens of the Russian Federation who have achieved special personal merit in nation-building and for strengthening the international prestige of Russia
(01 Aug 2018)
Switzerland beat Norway
Two days before the start of the Olympic Tournament Switzerland beat Norway 4-2 in Goyang. Simon Moser scored two goals within 1:03 in the second period.
(12 Feb 2018)
AHL releases players to go to Pyeongchang
Unlike the NHL, American Hockey League announced players with a contract in the league will be eligible to play in the 2018 Winter Olympics even if the schedule does not have an Olympic break.
Players could only be loaned for Olympic participation from February 5-26.
"I would guess we're going to lose a fair number of players," said AHL CEO David Andrews "Not just to Canada and the U.S., but we're going to lose some players to other teams, as well. But we're used to that. Every team in our league has usually got two or three guys who are on recalls to the NHL, so it's not going to really change our competitive integrity or anything else."
(22 Jul 2017)
Gangnueng Ice Arena board crashed
The electronic scoreboard at the Gangnueng Ice Arena crashed onto the ice surface on November 26
The arena will be used for the 2018 Winter Olympics.
Nobody was injured and organizers said a scoreboard will be installed on a wall for the coming test events.
(30 Nov 2016)
Olympic groups
IIHF reports that the groups for PyeongChang 2018 men's ice hockey are known:
Group A: Canada (1), Czech Republic (6), Switzerland (7), Korea (12)
Group B: Russia (2), USA (5), Slovakia (8), Slovenia (11)
Group C: Sweden (3), Finland (4), Norway (9), Germany (10)
(04 Sep 2016)
Jan Vodicka passed away
Fomer Czech goalie Jan Vodicka passed away at 82 after losing a battle with severe disease. Vodicka was the first goalie in Czechoslovakia to use a glove and a pionner in using mask. He played 12 seasons for Ceske Budejovice and three in TJ Tankista Praha. Vodicka also earned 12 caps with national team, playing at 1956 Winter Olympics in Cortina
(02 Oct 2014)
NHL won't allow Swedish players to celebrate in Stockholm
Swedish NHL players are not allowed to celebrate the results of the team at home in Stockholm.
A few hours after the final match they will take a special flight to bring back remaining NHL players in North America.
Even if Sweden will win the gold medal, players, all in the roster except Jimmie Ericsson, will not be released for a ceremony in Sweden. Earlier Swedish hockey players had planned to negotiate with their clubs to come to their location a day later, but the NHL decided otherwise.
(23 Feb 2014)
42% of Finns watched game vs USA
According to the Finnish press, bronze medal match between Finland and the United States was watched in Finland by 2.28 million people, about 42 percent of the total population.
(23 Feb 2014)
Defender Paul Martin out for Bronze Final
US defender Paul Martin won't play tonight in he final for Bronze medal against Finland due to hand injury. According to preliminary informations, Pittsburgh Penguins defender will be sidelined for one month and return for the begin of NHl playoffs.
(22 Feb 2014)
Past league results:
League standings:
Historic statistic:
Individuals records:
Cardiff Devils won by one-goal-difference against home side Grenoble and advances to the Continental Cup Superfinals along with Nomad Astana Read more»
Kazakh champion closes the Continental Cup semifinals round with a perfect record, by beating HK Zemgale in the last game Read more»