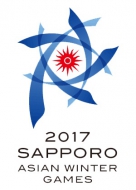 Turkmenistan Makes History, Drama for Iran in AWG Opener
Turkmenistan won their first official ice hockey game and there's some crazy drama with Iran's national team.
Blowouts Take Center Stage in Division I
The Asian Winter Games started very well for Chinese Taipei, the team many expected to dominate Division I. Their first game came against the IIHF-ranked United Arab Emirates, with Taipei taking the 10-3 victory. 25-year-old forward Chang-Hsing Yang led the way offensively for Taipei, scoring three times and adding another two assists for five points. Al Nuaimi saeed Sulaiman Rashid Mohammed had two points for UAE, who will meet up with Thailand on Sunday. The win marked Taipei's fifth straight victory over UAE, who beat Taipei 14-0 in their last victory against their Asian rivals in 2012.
Hong Kong had no issue taking down Singapore, with Chung Pan Justin Cheng scoring four goals and grabbing two assists to take the 12-1 victory. Kin Yu Lam scored the lone goal for Singapore, who are still looking for their first win since April 24th, 2015 when they beat Oman 12-3 at the Division I Challenge Cup of Asia tournament.
Thailand and Mongolia played the only close game in Division I, with Thailand taking the 5-4 thriller. The team was led by a couple of recruits from Scandinavia, with Swedish defender Ken Edvin Kindborn and Finnish forward Kim Juhani Aarola knocking in a goal each before Terrasak Rattanachot scored on the power-play with eight minutes left to give Thailand the win.
History in Division II
Turkmenistan has won their very first ice hockey game in an official tournament setting thanks to a 9-2 win over Malaysia on Friday. Aleksandr Vahovski started the game off with the first two goals in the history of organized hockey for Turkmenistan. Ban Kin Loke scored both goals for Malaysia, a decent result personally for him after his team got out-shot 50-14.
Oleg Kolodii was the man of the hour for Kyrgyzstan, who shutout the team known as the Athletes from Kuwait. Born in Kazakhstan, Kolodii had 15 goals and 20 points in just four games for Krygystan at the 2016 Division I Challenge Cup of Asia tournament, trailing Salamat Tynaliev by just two points for the all-time lead in that tournament.

Drama for Iran
The biggest news on day one came via Iran, who were set to play Macau in Division II. According to Iranian team captain Shahryar Sean Amini, Kuwait's roster sent a formal complaint about the eligibility of the players on Iran's team, which resulted in eight players and one goalie being unable to play. As a result, the team was too small to compete in proper competition, with the team instead having to use players from their competitors to play friendly competition.
According to Amini, 13 players were not born in Iran, despite having Iranian heritage. Players would have to live in the country for three years or be born in Asia. Iran was expected to be one of the strongest teams in Division II, with players like Samson Mahbod (Medvešcak Zagreb, KHL) and Mohammed Hassan-Mahdi (Skå IK J20, SWE) expected to be among the better names.
An Iranian team manager said that all the players are citizens of Iran with a proper passport and birth certificate. None of the players have participated in tournaments for any other national team. He also said that the team was told last minute while at the tournament.
George Da Silva from National Teams of Ice Hockey has said that other teams in the tournament were involved with keeping Iran from competing as well.
Iran did compete in their first friendly competition, losing 7-1 to Macau.
Tournament officials released a statement:
"On August 18, the Organizing Committee of the Winter Asian Games Organizing Committee announced that Iran's non-participation in 3 ice hockey men has decided. 13 out of 22 athletes did not meet eligibility for participation such as nationality determined by the Asia-Olympic Council (OCA). The Macao game that was planned on the same day was held as an exchange game, but it will be Macau's victory."

Follow me on Twitter, @StevenEllisNHL.
Current events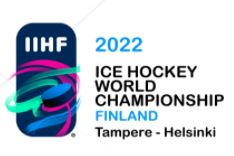 External links

Czech Rep.: Tipsport extraliga | 1.liga | 2.liga

Slovakia: Tipsport Extraliga | 1.liga

Sweden: SHL | HockeyAllsvenskan
Other: EBEL | Belarus | Croatia | Denmark | Estonia | France | Great Britain | Iceland | Italy | Latvia | Lithuania | MOL-liga | Norway | Poland | Romania | Serbia | Slovenia | Spain | NHL | AHL |
League standings
Game fixtures
League leaders
The second European club competition celebrates the quarter of century starting the battles for the silver plate in September Read more»
Ice Hockey is a very popular sport. One of the main reasons for this popularity is that the game is very fast, and each match is full of exciting moments. Even though Ice Hockey is already very exciting, some people want ... Read more»