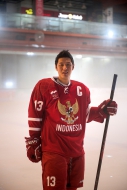 Q&A With Indonesian Ice Hockey Captain Jonathan Sudharta
Indonesia is set to make hockey history with their tournament debut this February, and Jonathan Sudharta is tasked with leading the ship on the ice.
Hockey history will be made on February 20th.
The Asian Winter Games may not seem like a major tournament to the average hockey fan, but for fans of the truly obscure, it's one with massive intrigue. For the first time ever, Iran, Philippines and Turkmenistan will be making their ice hockey tournament debuts at the 19-team tournament.
But on February 20th, Iran will be playing Indonesia, marking the first time in the tournament that it's guaranteed a brand new hockey nation will grab their first ever victory. While the majority of hockey fans may not even notice, it's a moment that international hockey fans will cherish.
Indonesian captain Jonathan Sudharta is set to lead the team on the ice. A long-time hockey fan, Sudharta is enthusiastic about getting the team prepared for the Asian Winter Games and helping the team grow for the future. Sudharta talked to Steven Ellis to finish off a two-piece series learning about hockey in the tropical Asian nation.
EH) For those that don't know you, introduce yourself.
JS) I have played hockey since I was nine. Now I'm 35 years old. I am married with two kids. Other than playing hockey, I am also an entrepreneur. My startup is called Halodoc. We recently just raised Series A funding for the business 
EH) What's your hockey background?
JS) I started from a very humble beginning. Like many Indonesian kids, most of us started to play hockey because of the Mighty Ducks (movie series). I can say, I might be the first person who brought a hockey stick to Indonesia back 26 years ago. We started playing roller hockey with few friends just in front of our house. Than my father took initiatives to become the distributor of roller blades. Roller hockey has taken off quite well in Indonesia since then.
My roller hockey team (Batavia Demons) became Indonesian Roller Hockey champions for over two decades. The sport just evaporated in 2000 as many of us went to college in different countries. I went to Perth, Australia. I came back to start playing hockey in 2012. I realized there was not much of a future and opportunities in the roller hockey field were limited. Thats why I started to learn to play ice hockey and tried to rebuild the Batavia Demons franchise with a few old teammates and a new generation of young Indonesian hockey players. From 2013-2016, we won six consecutive ice hockey championships in Singapore, Malaysia and Indonesia.
EH) How did you get involved with the Indonesian national team?
JS) The fact that we won six consecutive championships made our team a media darling for the local press. At the same time, Indonesia, for the first time, officially registered our ice hockey federation just months before the Asian Winter Games. 
One thing lead to another and then me and a few players from the Batavia Demons were invited by the Indonesian Olympic committee and asked to prepare the first Indonesian ice hockey team.
Long Story short, we did all the required processes, from getting a coach to national selection to training and getting sponsors. Finally, we are two weeks away from our first participation in the Asian Winter Games as the first team Indonesia national team.
EH)  Where do the other players play throughout the year?

JS) The majority comes from Jakarta and a few other players from other teams in Indonesia. A few players were also playing overseas previously like in Australia and the USA.
EH) Indonesia recently participated in a few exhibition games. How would you rate your team's performances right out of the gate?
JS) It's still to early to tell, as many of the players are still trying to gel as a team. But we can see a few positive results under our new coach Gary Tan.

EH) When the team finally got to play for the first time against the Jarkata Dragons, what was the feeling like?
JS) It was good to try some of our new tactics. The game served as a execution of our tactical training. We were not really focusing on the result of the game, we were mostly focusing on the process of getting there.
EH) Outside of the exhibition games, how has the team prepared for the Asian Winter Games?
JS) We practice almost everyday on ice and off ice together.
EH) Indonesia will play in Group B with two other hockey nations, Iran and Turkmenistan. How do you think the team will stack up against those two?

JS) To be very honest, we are not familiar with our opponents competence and level of ice hockey. We are confident that we have the best players in Indonesia, and I know for sure everyone is going to give it all.

EH) What are the overall expectations heading into the tournament?
JS) We expect to play well and give it our all, but as a junior in such a great tournament, we are well aware that we should manage our expectations at this point.
EH) Where do you expect the team to be in five years?
JS) It's early days now, but we hope that in five years we can get our first medal at the AWG's for Indonesia.
Follow me on Twitter, @StevenEllisNHL.
Current events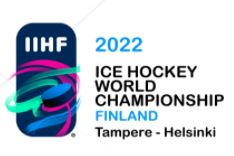 External links

Czech Rep.: Tipsport extraliga | 1.liga | 2.liga

Slovakia: Tipsport Extraliga | 1.liga

Sweden: SHL | HockeyAllsvenskan
Other: EBEL | Belarus | Croatia | Denmark | Estonia | France | Great Britain | Iceland | Italy | Latvia | Lithuania | MOL-liga | Norway | Poland | Romania | Serbia | Slovenia | Spain | NHL | AHL |
League standings
Game fixtures
League leaders
The second European club competition celebrates the quarter of century starting the battles for the silver plate in September Read more»
Ice Hockey is a very popular sport. One of the main reasons for this popularity is that the game is very fast, and each match is full of exciting moments. Even though Ice Hockey is already very exciting, some people want ... Read more»