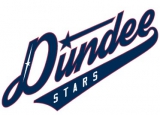 Dundee Stars
Short name: Dundee
Year of foundation: 2001
Colours: Red, White, Dark Blue
Club status: active
Address: Camperdown Leisure Complex
Kingsway West, Dundee, Angus DD2 3SQ, United Kingdom
Phone: +44 01382 455 070
Email: office@dundeestars.com
Did you find any incorrect or incomplete information? Please, let us know.
Season 2023-2024
Current roster
season 2023-2024
* no longer in the club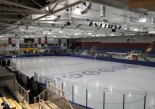 Adress: Camperdown Leisure Complex
Kingsway West
Dundee, Angus DD2 3SQ
Phone: +44 01382889369
Email: info@dundeeicearena.co.uk
Capacity: 2300
Opened in: 2000
Founded in 2001, the Dundee Texol Stars won the Findus British National League (FBNL) and the Playoffs in their first season (2001-02) and then ranked 2nd in the FBNL, top their playoff group and reached the semi-finals of the challenge cup the following season. Stars' third season was a disappointment compared to the previous two, with a low league position and a place in the final of the Capital Cup.
Season 04-05 was disappointing for all three Scottish teams in the BNL (no longer sponsored by Findus). The National Cup, the Keyline Cup and the Challenge Cup were no better. However, the Stars won the Playoffs and fared well in the Caledonia Cup too.
Before the 05-06 season, the BNL folded as the Edinburgh Capitals were accepted into the Elite League but Stars refused to go if Fife Flyers were not allowed to join them. Fife's ice rink did not meet the Elite League standards and Flyers and Stars were left with no other option than to play in the Scottish National League (SNL) and so had to release all of their imported players. Fife won the SNL with Stars 3 points behind in 2nd. Flyers also won the Autumn Cup, the Northern League and the SNL Playoffs.
Season 06-07 introducted the NHL style Zero Tolerance rules and the one import rule with the intent of making the SNL a more skillful league. The Stars have relied heavily on their junior development with many Under 19s and some Under 16s "playing up" as well as managing to secure the services of two of the "old" favourites, Jeff Marshall (Canada) and Patric Lochi (Italy).
In late April 2010, the Dundee Stars were confirmed as having ben accepted into the EIHL, as the leagues 2nd expansion team for the 2010-11 season.
Notable players:
British National League: 2001/02
British National League Playoffs:, 2001/02, 2004/05
Autumn Cup: 2009
from 2001 to 2017: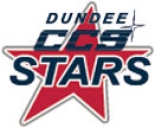 from 2017 to present: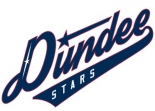 Historic rosters:
Historic statistics:
Past results:
League standings:
Fast facts
season 2023-2024
Home team opens the Continental Cup first round showing no mercy for opponent KHL Zagreb Read more»
The european debut for the Icelandic champion turned into a harsh lesson taught by the HC Panter in Continental Cup first match in Kaunas Read more»