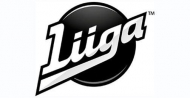 Tappara and HIFK start strong
The first three game days in Finland were dominated by last year's finalists. Tappara and HIFK could both grab 3 wins to start the season. Kärpät on the other end needs to work on forming a team first.
Tappara had no problems to continue in the same form that got them the championship last April. The first game against SaiPa had two match winners. Two goals in a 3-0 win came from Henrik Haapala, while goalie Dominik Hrachovina earned his first shutout of the season with 28 saves. Hrachovina already proved his talent last season as a back-up, but will be the starting goalie this year.
The sweetest victory though came in the second game against local rival Ilves. Teemu Rautiainen and Aleksi Mustonen could get Ilves ahead twice, but in the last period Tappara stormed to a 4-2 derby win. Today a second period push catapulted Tappara past SaiPa in a 5-3 victory to make it a perfect 9-point start.
Runner-up HIFK has already taken over second position again with 8 points. The one point they lost went to Rauma on game day 1. Robert Leino started with 2 goals for Helsinki, but then the game shifted back and forth. Eventually the shootout brought HIFK the extra point in a 5-4 win. The defense was more successful in the next games and so the new stars Lennert Petrell and Juhamatti Aaltonen could lift IFK over JYP and Kärpät in 2-1 respectively 3-1 victories.
Kärpät is still suffering from all the losses during the off-season. With just a single point from the tilt in Häämeenlinna the former champion is currently sitting in last place. Antti Kalapudas and Lasse Kukkonen had to rally from a 0-2 deficit to reach the shootout, which was lost when Oula Palve scored the game-winner for HPK
A bit of history was written in Mikkeli, when Jukurit won its first game on Saturday with 4-2 against KalPa. Henrik Koivisto and Nestori Lähde got Jukurit on the winning street with a pair of second period goals. Afterwards KalPa could not get back and Mikkeli celebrated its heroes.
A positive surprise was Vaasa's 6-point start. In Mikkeli Olavi Vauhkonen could secure a 3-1 win with two goals and the next day in Lahti Rasmus Rinne kept his goal clean with 21 saves, which gave Aleksi Laakso the chance to emerge as the game-winner with his goal after 10 minutes.
Current events
External links

Czech Rep.: Tipsport extraliga | 1.liga | 2.liga

Slovakia: Tipsport Extraliga | 1.liga

Sweden: SHL | HockeyAllsvenskan
Other: EBEL | Belarus | Croatia | Denmark | Estonia | France | Great Britain | Iceland | Italy | Latvia | Lithuania | MOL-liga | Norway | Poland | Romania | Serbia | Slovenia | Spain | NHL | AHL |
League standings
Game fixtures
League leaders
Home loss for the 2021 champion on the opening day of the Swedish league. Read more»
The SC Bern defender Beat Gerber played his 1168th NL game on Friday. Read more»