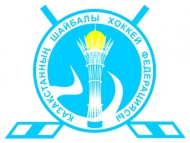 IIHF gives green light to Brandon Bochenski, Nigel Dawes and Dustin Boyd to play for Kazakhstan
The three players were called in the entry roster for World Championship
IIHF allowed American Brandon Bochenski and Canadian Nigel Dawes and Dustin Boyd to play for Kazakhstan at next World Championship in Russia, as reported by the Kazakhstan Ice Hockey Federation Executive Secretary Gleb Karataev.

"The IIHF has approved the participation of Bochenski, Daws and Boyd in 2016 World Championship. We have received the official authorization and now these players are eligible to play for the national team of Kazakhstan, already beginning the preparation for the tournament" said Karataev
Another Canadian-born, defender Kevin Dallman, played for Kazakhstan since Olympic qualification in 2012-2013 season

All three players play for Barys Astana of KHL: forward Brandon Bochenski since 2010, Nigel Dawes and Dustin Boyd since 2011. Brandon Bochenski played for the club from Astana a total of 340 matches, which scored 341 (143 + 198) points. Nigel Daws has 300 games and 248 (139 + 109) points under his belt, Dustin Boyd - 292 games and 217 (98 + 119) points.
After the authorization, national team coach Aleksandr Koreshkov, immediately called the "new" players in the expanded roster for the preparation for the World Championship. Before the debut against Switzerland, scheduled for May 7 in Moscow, Kazakhstan will play three preparation games: against Hungary on April 29 and on May 1 against the Russian Olympic team, both in Budapest. Then the team will travel to St. Petersburg, where will face France in the last game before the World Championship.
Here the expanded roster:
Goalkeepers: Alexei Ivanov, Dmitry Malgin, Pavell Poluektov (all - Barys Astana), Vitaly Kolesnik (Lokomotiv Yaroslav - RUS);
Defenders: Vladimir Grebenshchikov (Kulager Petropavlovsk), Kevin Dallman, Alexander Lipin, Aleksei Litvinenko, Ilya Lobanov, Leonid Metalnikov, Damir Ryspaev, Roman Savchenko, Maxim Semenov, Vyacheslav Tryasunov (all - Barys Astana), Stanislav Zinchenko, Madiyar Ibraybekov ( both - Snow Leopard Astana), Victor Ivashin (Ertis Pavlodar), Anton Kazantsev (Arlan Kokshetau), Daniyar Kairov, Artemy Lakiza, Ivan Stepanenko (all - Nomad Astana), Andrei Korabeynikov (Toros Neftekamsk - RUS), Evgeny Fadeev (Torpedo Ust-Kamenogorsk);
Forwards: Dustin Boyd, Brandon Bochenski, Alexey Vorontsov, Nigel Dawes, Talgat Zhailauov, Vadim Krasnoslobodtsev, Nikita Mihaylis, Mikhail Panshin, Konstantin Pushkarev, Konstantin Rudenko, Ilya Solarev, Roman Starchenko, Maxim Khudyakov (all - Barys Astana), Alikhan Asetov, Dmitry Grenz (both - Snow Leopard Astana), Nikita Ivanov, Artyom Lihotnikov, Anton Sagadeev, Maksim Belyaev (all Sary Arka Karaganda), Evgeny Rymarev Kirill Savitsky, Arkady Shestakov Alexander Shin (all - Torpedo Ust-Kamenogorsk), Ivan Kuchin, Vladimir Markelov, Konstantin Savenkov (all - Arlan Kokshetau), Alexei Antsiferov, Andrei Spiridonov (both - Beybarys Atyrau), Nursultan Belgibaev (Nomad Astana), Pavel Zhilin (Gornyak Rudny), Mikhail Rakhmanov (Ertis Pavlodar).
Current events
External links

Czech Rep.: Tipsport extraliga | 1.liga | 2.liga

Slovakia: Tipsport Extraliga | 1.liga

Sweden: SHL | HockeyAllsvenskan
Other: EBEL | Belarus | Croatia | Denmark | Estonia | France | Great Britain | Iceland | Italy | Latvia | Lithuania | MOL-liga | Norway | Poland | Romania | Serbia | Slovenia | Spain | NHL | AHL |
League standings
Game fixtures
League leaders
Växjö Lakers won the Swedish SHL playoffs for the third time. Read more»
It is now known which 32 teams will participate in the club tournament Champions Hockey League 2021/22. Read more»