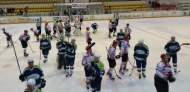 From Miskolc to Asiago
Mogo Riga advances to Continental Cup semifinals in Italy leaving Hungary with a perfect record
Who'll fly to Asiago in November to play semifinals? The final answer can came after the game between Mogo Riga, still unbeaten in the competition, and Acroni Jesenice: a victory of Mogo will make useless any kind of speculation and make the last game between Miskolc and already eliminated Jaca a pure friendly match. "We still have chances and we'll fight until the end. Riga needs to play smart and carefully against us" said yesterday coach Dejan Varl after the defeat against Miskolc. Without veteran defender Luka Tosic injured, Jesenice has again goalie Zan Us in the cage, while Mogo fills up roster with the comeback of defender Renars Demiters, out against Jaca.
Game begins with Mogo more determinate and Us has immediately a lot of work on shots from the distance even if it's Jesenice to open the score with a beautiful shot from long distance by Ales Jeklic who find the right angle after a save by Ancs on Pesjak. This goal remains disconnected from the rest of period, all with Mogo on attack, goalie Us makes two great saves on Miks Lipsbergs and Kurmis before to concede the tie goal to Miks Lipsbergs, skilful in getting into Jesenice defense, naïve in the occasion. Before the first pause Mogo has another chances with Zelubovskis and Miks Lipsbergs but Us is always reactive, especially in the only power play situation – out Erman – when Mogo pressure becomes high.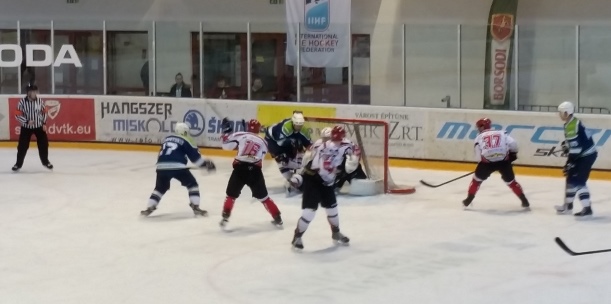 Also the second period has the same plot: Mogo controlling the game and Jesenice trying to surprise counter-attacking as minute 23 with Pesjak, unable to finalize due to the opposition of a defender. Neither a power play for Jesenice helps to unload the pressure and after 11 minutes finally Us capitulates: Edgars Lipsbergs wins a puck back and beats the goalie with a precise shot. After the goal Jesenice tries to put the nose in opponent's defensive zone but the style of play of Slovenians is always confusing and not many incisive; even a puck lost by Ancs activates a dangerous attack finished by Miks Lipsbergs with a shot on Us. At 37 during one confused attack, suddenly Gaspar Glavic finds himself alone in front of Ancs: his shot is incredibly out of range for the desperation of Jesenice bench.
The last period begins with Jesenice on power play, able to poke Ancs just from long distance and well controlled by Mogo defence. Power play for Mogo and story is different: a shot from the blue by Brakss is deflected by Rudolfs Prusis with no chances for Us. Gams is practically over with this goal that sends Mogo to Asiago: Jesenice has a couple of good chances more with Pesjak and Rajsar on power play but Ancs is always ready to close the door. A controversial bench penalty called to Jesenice and served by Cimzar allows Mogo to gain a power play to break a period of pressure by Slovenians. Jesenice closed period with a double superiority pulling the goalie but unable to score, so it's Mogo to definitely close the question with a empty net goal by its best player, Miks Lipsbergs. Last minutes are useful once again to show the skill of goalie Henrijs Ancs and to seal the perfect campaign of Latvians that now have to prove their capacity aiming to a spot in the superfinals, where Latvia is absent from defunct Riga 2000 era.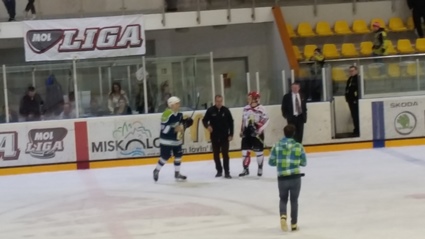 MVP: Edgars Kurmis – Andrej Zidan
Current events
External links

Czech Rep.: Tipsport extraliga | 1.liga | 2.liga

Slovakia: Tipsport Extraliga | 1.liga

Sweden: SHL | HockeyAllsvenskan
Other: EBEL | Belarus | Croatia | Denmark | Estonia | France | Great Britain | Iceland | Italy | Latvia | Lithuania | MOL-liga | Norway | Poland | Romania | Serbia | Slovenia | Spain | NHL | AHL |
League standings
Game fixtures
League leaders
A new Extraliga and Vysshaya League are born aiming to increase competitiveness Read more»
The Champions Hockey League Board cancelled the Wild Card for Belarusian champion Read more»