Did you find any incorrect or incomplete information? Please, let us know.
Season 2023-2024
Current roster
season 2023-2024
* no longer in the club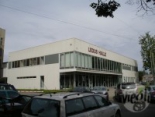 Adress: Brīvības gatve 335
Rīga, LV 1006
Phone: +371 20279455
Email: info@mogohalle.lv
Capacity: 600
Opened in: 2006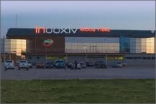 Adress: Inbox.lv ledus halle - SIA "Nordic Sport Invest"
"Ledus halle", Piņķi, Babītes pag.
Babītes novads, LV2107

Phone: +371 67147000
Email: info@bhh.lv
Capacity: 1000
Opened in: 2002
from 2014 to present: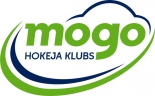 Zemgale confirms title in Latvia
Latvian title stays in Jelgava! HK Zemgale retains the crown of Latvian champion by defeating 4-1 in the final series and 5-1 in the last decisive game regular season winner HK Mogo
Zemgale forward Gatis Gricinskis was named playoffs MVP
(06 Apr 2023)
The final four of the Baltic League are once again postponed
The final four of the Baltic Hockey League has been postponed once again. It was to take place on December 17-20, but due to the COVID-19 outbreak, it was postponed to February 11-14. The decision to postpone again was taken due the current situation of virus pandemic in Latvia
(04 Feb 2021)
Mogo retains Latvian Cup
After a thrilling final, played at Arena Riga in front of 2500 fans, HK Mogo keep the Latvian Cup in its trophies room defeating, as in last season, HK Kurbad 3-2 at overtime with the decisive goal scored by Ronalds Cinks at 62:57. The two goalies, Henrijs Ančs and Mārtiņš Raitums were awarded as team's MVP
(18 Feb 2017)
HK Mogo wins Latvian Cup
Current national champion HK Mogo win the first edition of new format of Latvian Cup, a tournament resumed after being played on and off in the past, , by beating 4-3 HK Kurbads with a spectacular comeback from 0-3 in the final, played at Arena Riga in front of 2150 spectators. Mogo forward Miks Lipsbergs, with 2 goals and one assist, earns the MVP title.
(05 Feb 2016)
Historic rosters:
Historic statistics:
Past results:
League standings:
Fast facts
season 2023-2024
Kaunas City celebrate the qualification to the second round of Continental Cup with a ten-goals victory over Skautafelag Rejkyavik Read more»
Estonian champion wins KHL Zagreb ensuring first place for the home team Read more»