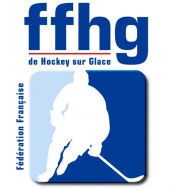 A new begin in France
Federation decided to tackle the announced reform of leagues. Meanwhile four important clubs had the license not validated
The General Meeting of France Federation on 20.June decided for a number of league changes in all 4 leagues this coming season. As reported a few years ago, the FFHG wants to reduce Ligue Magnus down to 12 clubs and play a longer calendar, similar to the Swiss NLA with around 50 matches and remove the need of the Coupe de la Ligue. The 16/17 season is the target for the FFHG so this season will see major format changes. After the votes, the formats for every league will look like this...
Ligue Magnus
-Clubs 1-8 make the play-offs, all series at Best of 7.
-Clubs 9-14 will play in Relegation Group, points kept against each other.
-Clubs ranked 9-11 in Relegation Group stay in Ligue Magnus
-Club ranked 12 in Relegation Group plays Best of 3 series against D1 Champions
-Clubs ranked 13-14 in Relegation Group are relegated.
Division 1
-Play-offs remain unchanged
-Clubs ranked 9-12 will play Best of 3 Relegation Series, winners stay, losers "move on"
-Final club remaining will play Best of 3 Qualification Series against the D2 Champion
-Clubs 13-14 are relegated.
Division 2
-Play-offs remain unchanged
-Bottom two clubs in each Pool play in Relegation Group
-Winner of Relegation Group remains in D2
-Runner-up of Relegation Group plays D3 Champion
-Clubs ranked 3-4 in Relegation Group are relegated.
Division 3
-Clubs ranked 1-2 in each Pool advance to play-offs
-Winner of Super Final plays 2nd place club in D2 Relegation Group
Other changes
-LM, CdlL, D1 and D2 changed to 3pt victories.
-10 minute over-time introduced to D3
The normal 3-2-1-0 point system has been approved in all leagues, the Ligue Magnus will be reduced down to 12 clubs for the next season, and D3 has approved of a 10 minute overtime.
With Ligue Magnus dropping down to 12 clubs, the Coupe de la Ligue will run for its final season, the Final will once again be at Méribel on 16.February, while the Coupe de France Final is back at Bercy on 3.January. Match des Champions will take place on 13.September between Gap and Rouen

Clubs in all four leagues will now also be required to dress 12 JFL (Joueur Formé Localement = players formed in the club) players, 11 of them must be players and at least one goalkeeper per scoresheet.
The U22 and U18 League will be replaced by U20 and U17 categories, according to IIHF rules, from 2016-17 season.
Epinal and Dijon not validated

The Commission for the control of the clubs examined the balance sheet of Magnus, Division 1 and Division 2 clubs, not validating the license of Dijon and Epinal in Ligue Magnus and Reims and Tours in Division 1. The last deadline to appeal and submit the documents required is July 16. All clubs announced to appeal

Current events
External links

Czech Rep.: Tipsport extraliga | 1.liga | 2.liga

Slovakia: Tipsport Extraliga | 1.liga

Sweden: SHL | HockeyAllsvenskan
Other: EBEL | Belarus | Croatia | Denmark | Estonia | France | Great Britain | Iceland | Italy | Latvia | Lithuania | MOL-liga | Norway | Poland | Romania | Serbia | Slovenia | Spain | NHL | AHL |
League standings
Game fixtures
League leaders
IIHF President expressed a clear position on the situation in Ukrainian hockey during a meeting with the Federation Read more»
Ted Brithen scored three goals when Rögle beat another Swedish team, Frölunda, in the first of two games in the Champions Hockey League semi finals. Red Bull München and Tappare were supposed to play in Münich but that game was canceled ... Read more»