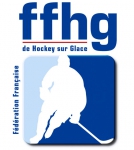 Coupe de France
League status: Active
English name: French Cup
Did you find any incorrect or incomplete information? Please, let us know.
Surprises in Coupe de France
The second round of Coupe de France, played between October 23 and 24, left two big surprises: the two major winners of the competition, Rouen Dragons and Grenoble Brûleurs de Loups, were both eliminated: current title holder Lyon HC knocked out Ligue Magnus leader Grenoble by winning 2-1, while Rouen lost 6-3 with 2nd Division team HG Dunkerque. All the others Ligue Magnus teams advanced to third round, except Bordeaux, eliminated by Anglet
(25 Oct 2018)
Premiere for Lyon
Lyon HC won the Coupe de France by beating 2-0 Les Rapaces de Gap in front of 11.500 spectators at the AccorHotels Arena in Paris-Bercy. A deflection by Norbert Abramov at 34:37 and an empty goal by Canadian Dave Labrecque at 58:56 give Lyon the first trophy in its history. Latvian goalie Maris Jucers was named MVP of the final.

Crédit : Xavier Lainé / FFHG
(28 Jan 2018)
Grenoble win Coupe de France
In the traditional venue of Paris-Bercy, in front of 11.300 spectators, Grenoble Bruleurs de Loups win its 4th Coupe de France by beating 3-2 at overtime traditional rival Rouen Dragons, taking revenge after the defeat 4-2 of last season final.
Grenoble scored twice in first 5 minutes with Bostjan Golicic and Eric Chouinard. Rouen tied game - Marc Andrè Thinel and Chad Langlais the scorers - before the decisive goal in the overtime, again by Grenoble captain Chouinard.
Winner team goalie Lukas Horak was named final MVP
(19 Feb 2017)
Courbevoie withdrawn, Grenoble punished
CO Courbevoie announced the club won't partecipate in next France Division 1 season and auto-relegated to Division 3. Consequently, applying the regulation, Federation fined the club with 6.000 euro and ousted from Division 3 final round and the promotion for upcoming season.
Following the report of National Monitoring and Management Control Commission (CNSCG) Grenoble was fined and sanctioned for violations of administrative rules, financial tax or statutory and concealment of official documents.
Thus the club received a withdrawal of 6 points in next Magnus Ligue and two years suspension from Coupe de France
(28 Jul 2016)
Rouen held the Cup
Rouen Dragons wins for the second consecutive year Coupe de France beating 4-2 (2-0,0-2,2-0) traditional rival Grenoble at Paris Bercy Arena in front of 10.020 spectators. It's the sixth national cup for Rouen. Forward Yorick Treille, one goal and one assist, was named game MVP
(03 Jan 2016)
Rouen won Coupe de France
Ninth final for Dragons Rouen and fifth victory of Coupe de France: by winning Amiens - played its first final - 5-3 in Marseille in front of 3500 spectators, Rouen won its first trophy in the season. Julien Desrosiers was awarded as MVP of the game
(27 Jan 2015)
Briançon wins Coupe de France
In a great atmosphere as usual at Paris Bercy, in front of 13.000 spectators, Briançon wins its second Coupe de France beating 2-1 Angers with two power play goals by Marc Andrè Bernier at 14:43 and Toby Lafrance at 23:13. Brian Henderson scored the only Angers goal at 26:49. Briançon goalie Ronan Quemener was elected MVP of the game.
(18 Feb 2013)
Rouen wins Match des Champions
French champion Dragons de Rouen won the Match des Champions on Saturday evening in Cholet against the 2012 Coupe de France winner Ducs de Dijon with 3-1 (0-0, 2-0, 1-1). Rouen had earned a three-goal lead through Jonathan Janil, Ilpo Salmivirta and David Fredriksson. At 58:57 Peter Valier only could score the consolidation goal for Dijon. For Rouen it was the second Match des Champions won after 2010.
(09 Sep 2012)
Match des champions in Cholet
France Federation announces the Match des Champions between the French champion Rouen Dragons and the winner of French Cup Dijon Les Ducs will be played in Cholet the next September 08
(06 Sep 2012)
Dijon won French Cup in a thrilling final
Dijon won its second Coupe de France beating Continental Cup champion and current Cup holder Rouen in a thrilling final at Paris Bercy in front of 13.362 spectators. Rouen played without its star goalie Fabrice Lhenry and France national team defender Jonathan Janil, both injured. Regular time ends with a unusual score of 6-6. Young Dijonnais Nicolas Ritz scores decisive goal after 01.24 in overtime. Dijon forward Yannick Riendeau, scoring 3 goals, was named game MVP
(30 Jan 2012)
Past league results:
League standings:
Historic statistic:
Individuals records:
Fast facts
season 2022-2023
After a 4-years hiatus, a Kazakh club could be back in Russian Second League Read more»
The 5th season of Ice Hockey Championship was played at Altit Fort, Hunza in -15 C temperature. SCO male team won the Championship against defending champions team of Serena Hotels. ... Read more»