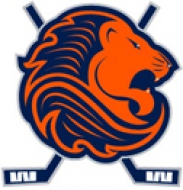 Eaters Limburg on the edge
LACO Eaters Limburg are in debt and could be in danger of not even finishing the season if they cant close the budget gap.
The off-season for the Eredivise as a hole hasnt been a pretty one, Dordrecht Lions lasted just a season in the league before financial problems caused them to retreat, the historic club HYS The Hague had to announce they couldnt get their finances in order and would be dropping out while the powerhouse clubs Flyers Heerenveen and Trappers Tilburg started searching towards the German Oberliga West. The last remaining Dutch clubs, Dolphin Kemphanen and Eaters Limburg played around with the idea of joining, trying to come up with the money needed to compete.

Now, just two matches into Phase 1 of 3 in the Eredivise regular season, Limburg worries that it will not be able to make it to the end of the season. The club was known as Noptra Eaters Geleen last season but changed their name to Eaters Limburg to grow their brand, to include the entire province of Limburg, to make everybody feel welcome to cheer and sponsor them. After two of the clubs main sponsors going into financial troubles, the club was really struggling to come up with the money to compete in the league until LACO became the clubs main sponsor.

During the board meeting on Monday, it was announced that the club has water up to its neck and possible by the end of the week that the club will just throw in the towel. The club is at a short fall of 85,000 euros and its almost an impossible task to close this gap. Limburg went into this season with only half of its budget covered and was hoping that the other half would be covered throughout the season, however this has not come to fruition. Another part of the problem is that some of the sponsors would only pay out the full value if the club was able to find more sponsors to help cover the costs, since this hasnt been happening, the money is running out on the club. 
The board wishes to remain hopeful that the money will come through and that the club will be able to finish out the season, a loss of the Eaters would see the Eredivise with just four clubs remaining, with one of them being Belgian.


Czech Rep.: Tipsport extraliga | 1.liga | 2.liga

Slovakia: Tipsport Extraliga | 1.liga

Sweden: SHL | HockeyAllsvenskan
Other: EBEL | Belarus | Croatia | Denmark | Estonia | France | Great Britain | Iceland | Italy | Latvia | Lithuania | MOL-liga | Norway | Poland | Romania | Serbia | Slovenia | Spain | NHL | AHL |
League standings
Game fixtures
League leaders
Kaunas City celebrate the qualification to the second round of Continental Cup with a ten-goals victory over Skautafelag Rejkyavik Read more»
Estonian champion wins KHL Zagreb ensuring first place for the home team Read more»