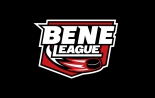 Did you find any incorrect or incomplete information? Please, let us know.
from 1899 to 2015: Eredivise
from 2015 to present: Be-Ne Liga
Barry Smith leaves Tilburg Trappers
Barry Smith leaves Tilburg Trappers. The American coach has decided to not accept an offer for contract extension
In his only season at Tilburg, Smith won the Cup, but lost the national championship in final. Tilburg is looking for a successor to Smith.
The American is still the head coach of the Dutch team.
(23 Mar 2013)
Sander Dijkstra positive for doping
Heerenveen Flyers and Netherlands national team Sander Dijkstra tested positive in a doping test in last October. He must now answer to the Disciplinary Committee of the Dutch hockey federation.
The Dutch hockey league usually does not comment on doping. Reports of the Dutch Doping Authority show that in 2010 and 2011 a total of two players tested positive. The report for 2012 is not yet online. Flyers Chairman Henk Hoekstra is optimist about the verdict: "Sander has tested positive for a substance in a dietary supplement that is accepted in controls during training, but not in games doping tests. We expect a positive decision". Heerenveen begins next Friday the playoffs series against Tilburg.
(04 Mar 2013)
Geleen Eaters averted bankruptcy
Geleen Eaters has a victory on the road to a financially stable future.
The attempt by the Tax Foundation to file for insolvency by was rejected by the court.
As reported in a press release, the club itself calls it "a first small success" in the fight against the tax and for survival. "The board is behind the scenes working on finding a permanent solution and, supported by this success, confident that they come out of this situation." said the release
(16 Jan 2013)
Lockout a marketing chance for small leagues?
In recent weeks many NHLers found their way to the leagues in Europe but most of them concentrated on the traditional hockey super powers like Russia, Sweden, Finland, Switzerland, Germany etc (1st and 2nd tier). After recent signings of Dustin Jeffrey (Tilburg Trappers, Netherlands) and Wojtek Wolski (KH Sanok, Poland) maybe more players use the lockout to make advertising for the fastest team sport on earth.
(06 Oct 2012)
Nijmegen drops out
Nijmegen Devils dropped out of the Dutch top league after deciding not to participate this season due to financial restraints. Instead the team will play in the second league (Eerste divisie). For just the second time in the past four decades, Nijmegen does not have a team active in the nation's top league. In 2009, Nijmegen had won the Dutch Cup while a year later the team was crowned league champions. Last season the team was elimited in the playoff semi finals. Team management has stated that their aim is to play for the top positions in the Eerste Divisie this season and ensure the club can make a financial healthy return to the top level for the 2012-13 season.
(10 Aug 2011)
Past league results:
League standings:
Historic statistic:
Individuals records:
Fast facts
season 2021-2022
Latvian champion stays with perfect record by beating a brave Valk Tartu in the last minute Read more»
After the bad debut against Olimp Riga, the Ukrainian team opens things up in Budapest by defeating host Ferencvarosi Read more»