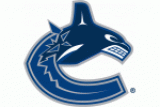 Vancouver Canucks
Year of foundation: 1945
Colours: blue, white, green, silver
Club status: active
Address: 800 Griffiths Way
Vancouver, B.C.
V6B 6G1
Phone: +1 604 899 7400
Fax: +1 604 899 7401
Did you find any incorrect or incomplete information? Please, let us know.
Season 2023-2024
This club in 2023-2024: NHL
Current roster
season 2023-2024
* no longer in the club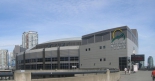 Adress: 800 Griffiths Way,
Vancouver, British Columbia
V6B 6G1, Canada
Phone: +1 604.899.7400
Email: live.events@canucks.com
Capacity: 18860
Opened in: 1995
Played in Pacific Coast Hockey League 1945-1952 and played in Western Hockey League 1952-1970 before joining the NHL in 1970
Stanley Cup finalist in 1982 (lost to New York Islanders) and 1994 (lost to New York Rangers). Won eight division titles and one President's Trophy (2010-11).
from 2007 to present:
Cory Schneider at Spengler with Fribourg
Vancouver Canucks goalie Cory Schneider, currently at Ambri-Piotta with a lock-out contract, will play Spengler Cup with Fribourg Gotteron.
SC Bern confirmed club won't loan Roman Josi to Davos for the tournament
(18 Dec 2012)
Kronwall in, Sedin brothers out
Detroit Red Wings defender Niklas Kronvall will play for Sweden at the World Championship. Previously the player refused the invitation to the team because he is busy in building his new home. But then changed his mind and decided to postpone the construction after the end of the world championship. Vancouver Canucks' forwards Daniel and Henrik Sedin and defender Alexander Edler defender will not play for Sweden.
(27 Apr 2012)
Jannik Hansen joins Denmark, Zetterberg is expected to play with Sweden
After the Canucks premature end of season, Danish forward Jannik Hansen will join Denmark to partecipate in next IHWC.
Detroit Red Wings Henrik Zetterberg declared his desire to play for Sweden in home Championship
"I'll be very glad to come home and play at the world championship. But first I need to undergo a medical examination which takes place each time after the completion of the season, and get permission from the club. If all goes well, and I'm sure, I'll play on World Cup" said Zetterberg to newspaper Expressen.se.
Two other Swedish Red Wings', defenders Jonathan Ericsson and Niklas Kronwall, expressed the desire to help Tre Kronor. Forward Tomas Holmstrom, instead, declined his partecipation citing his age.
(23 Apr 2012)
No additional penalization for Burrows
We informed you earlier that Vancouver player Alex Burrows bit a Boston forward Patrice Bergeron during the first game of 2011 Stanley Cup Finals. NHL's disciplinary council made a verdict that it is impossible to prove Burrows's intent to bite Bergeron and no additional penalization was brought up.
(03 Jun 2011)
Historic rosters:
Historic statistics:
Past results:
League standings:
Fast facts
season 2023-2024
Vancouver Canucks participates in season 2023-2024: NHL
Cardiff Devils won by one-goal-difference against home side Grenoble and advances to the Continental Cup Superfinals along with Nomad Astana Read more»
Kazakh champion closes the Continental Cup semifinals round with a perfect record, by beating HK Zemgale in the last game Read more»