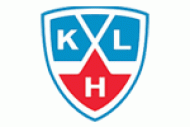 Avangard blunders at home
Avangard's playoff hopes turn into agony, Spartak continue to downfall, Barys loses in overtime and Avtomobilist shuts out Medvescak.
Avangard - Donbass 0:2
Avangard sliped into the playoff range thanks to three wins in a row at home giving them a bit of a lift. But then again Donbass proved to be too strong and scored a pair leaving them goalless, and back behind the line. Avangard and Traktor remain tied at 63 points, though Traktor played two games less.
Donbass waited a long time before they could light the lamp. It was a tight, evenly matched game, though Stanislav Ruzicka's and Dmitry Semin's penalties lost the game for the Omsk side. Lukas Kaspar opened the scoring at 50:30 on the powerplay, while then Evgeny Dadonov added his 14th of the season at 51:39 on yet another powerplay.
Jan Laco recorded 30 saves.
Yugra - Spartak 5:3
More than an entertaining match was give between these two sides in Khanty-Mansyisk as Yugra took an important win in their quest for the playoffs. Yugra is just 7 points shy of Traktor seeded #8, though they're more pretenders than contenders. They will go on the road after playing the final home game vs. Avangard on the 24th, and will face some of the best teams in the league, as well as those chasing the playoffs.
Spartak's downfall looks more like a slope leading down to yawn. Their losing streak has now been prolonged to 13 in a row, and they've only won two points during that struggle.
The game started magnificent for Spartak, and it seemed they might take the turn for the better. They went into the first intermission with a lead 2:0 - Filipp Toluzakov and Denis Bodrov each scored their third of the season. Yugra could level the score through Andrei Shefer and Sergei Lesnukhin in the second frame.
Yugra showed no mercy during the final period as first Andrei Shefer annulled Slava Kozlov's goal to take the lead, and then 20 seconds later it was Tomas Starosta to strike it past Alexei Ivanov getting the game winner. Mikhail Zhukov sealed the deal with the empy netter at 59:12.
Barys - Dinamo Minsk
Barys had secured the playoffs earlier and they're comfortable in second position as the leader of their division. Therefore, they can allow themselves to play a little more relaxed than usual, but still get at least a point.
Brandon Bochenski opened the scoring as early as 2:49 into the game on the assists from Mike Lundin and Kristian Kudroc. The game continued goalless until 48:14 when Andrei Stas lit the lamp to give Dinamo the equalizer. Thus he took the game into overtime.
Lukas Krajicek scores just 1:56 into overtime to get Dinamo their second point, Andrei Stas recording his second point of the night as he was the second assist on the play. Dinamo has already been officially eliminated from the playoff run, so this won't mean much to them regarding standings. Barys have now lost three in a row, claiming a point.
Avtomobilist - Medvescak
Both teams looking to clich their playoff spot from two different conferences. In Yekaterinburg Avtomobilist took the win 2:0 shuting Medvescak's offense out. Avtomobilist are now 6th in the East where three teams already clinched the spot (Metallurg Mg, Barys, Ak Bars) with 6 points more than Sibir in 7th, but also a game more played.
Medvescak had their big chance to clinch the playoffs in their next game against Atlant at home, but they failed to Avtomobilist and Atlant took a point versus Ak Bars. Medvescak are now back in their huge Arena Zagreb for the final three home games this regular season before the Olympic break.
Tobias Viklund opened the scoring at 15:07 on the powerplay, while Igor Yemeleyev doubled at 38:55. Medvescak couldn't find a way past stunning Jakub Kovar in net who deflected all 32 shots fired. On the other side Barry Brust stood at 94.6% and allowed two goals on 37 shots, and as well was called for roughing at 33:57. After freezing the puck on a shot from the point Brust hit Vasily Streltsov to the head as if he were to cross-check him and following a brawl, Brust was called.
The rinks in the KHL remain empty today, though the action continues Wednesday with another 4 games.

Current events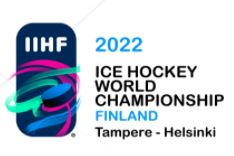 External links

Czech Rep.: Tipsport extraliga | 1.liga | 2.liga

Slovakia: Tipsport Extraliga | 1.liga

Sweden: SHL | HockeyAllsvenskan
Other: EBEL | Belarus | Croatia | Denmark | Estonia | France | Great Britain | Iceland | Italy | Latvia | Lithuania | MOL-liga | Norway | Poland | Romania | Serbia | Slovenia | Spain | NHL | AHL |
League standings
Game fixtures
League leaders
The second European club competition celebrates the quarter of century starting the battles for the silver plate in September Read more»
Ice Hockey is a very popular sport. One of the main reasons for this popularity is that the game is very fast, and each match is full of exciting moments. Even though Ice Hockey is already very exciting, some people want ... Read more»