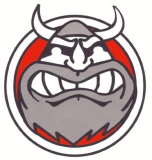 Skautafélag Akureyrar
Short name: SA
Year of foundation: 1937
Colours: red,white
Club status: active
Address: Skautafélag Akureyrar
Naustavegur 1
600 Akureyri

Phone: +354 461 2440
Fax: +354 461 2057
Email: siggi@kaupa.is
Skautafélag Akureyrar is major league affiliate of:
SA Vikingar
Did you find any incorrect or incomplete information? Please, let us know.
Season 2023-2024
Current roster
season 2023-2024
* no longer in the club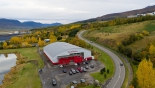 Adress: Naustavegi 1
600 Akureyri

Phone: +354 864-7464
Capacity: 1000
Opened in: 2000
from 1937 to 2010: Skautafélag Akureyrar
from 2010 to 2014: SA Jötnar
from 2014 to present: Skautafélag Akureyrar
from 1937 to present: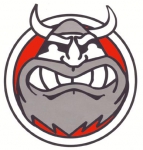 SA confirms title in Iceland
Skauta­fé­lag Ak­ur­eyr­ar confirms the title in Iceland, by beating rival SR. Fifth consecutive title, 23rd in the history of club.

All stats and results: https://bit.ly/3qJX1yL
(30 Mar 2022)
SA Akureyri continues dynasty in Iceland
In a season plagued by the sanitary restrictions, with many canceled games and a shortened regular season, Skautafelag Akureyri confimed the dominance in the domestic hockey scene, winning the 4th consecutive Iceland League title, the eighth in the last 10 years.
The team from the north of the country swept Fjolnir in 3 games of finals: 2-1 ; 3-1; 3-0
(30 Apr 2021)
Icelandic Players of the Year selected
Skautafelag Akureyri players' won the Player of the Year awards in both men and women category in Iceland.
Forward Johan Leifsson,25, was elected Player of the Year after the successful campiagn with the club in Icelandic League and Continental Cup, while Silvía Rán Björgvinsdóttir, 19,  was awarded among the women for her performances with national team
(15 Dec 2018)
SA Vikingar is champion of Iceland
SA Vikingar Akureyri brings back title of Icelandic League after conceding the honour last season to UMFK Esja Reykjavík, now beaten in 3 games of final series 8-5, 5-4ot and 6-2 with a great performance by forward Johann Leifsson, notching 4 goals and 9 assists in the series. Player-coach of SA, Finnish Jussi Sipponen finished as Top Scorer of regular season with 68 (30+38) points
It's title number 20 in the history of club, the most successful in history of Icelandic hockey.
The title also marked the end of the career of Sigurdur Sveinn Sigurdsson, the most representative player of SA and one of the leading figures in the history of Icelandic hockey, who closes his journey in ice hockey with the incredible record of 21 titles in 27 seasons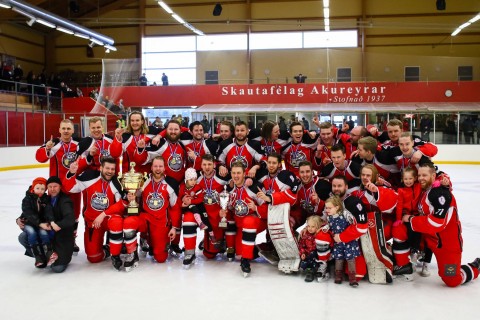 Photo: Icelandic Federation
(10 Apr 2018)
Icelandic League started
Icelandic League started this week with a convincing victory of champion SA Akureyri and new player-coach, Finnish Jussi Sipponen, 5-0 against Bjornin. Silver medalist SR Reykjavík lost 5-4 at overtime in the city derby aginst Esja UMFK.
Follow every game of Icelandic League on Eurohockey page
(03 Sep 2015)
SA Akureyri wins title in Iceland
By beating arch rival and regular season winner SR Reykjavik 4-1 in the final series and 7-0 in the decisive game, SA Akureyri wins the title of Icelandic League for the third consecutive year, confirming its domination on domestic hockey with 5 titles in last 6 years. As last season, SA American forward Ben DiMarco was the top scorer with 49 points (33+16) in 24 games.
(24 Mar 2015)
Sigurdarson and Sveinsdóttir named 2014 Iceland Players of the Year
Bjorn Robert Sigurdarson of Aberdeen Wings (NAHL) and Skautafélag Akureyri forward Linda Sveinsdóttir were named 2014 Iceland Players of the Year.
Sigurdason, 20, had a positive first season in US, scoring 13 goals (with 25 assists) in 54 games, playing for Iceland national team in U18 and U20 World Championships.
Linda Sveinsdóttir, 24, played in three World Championships and won 7 titles with SA Akureyri
"She is a great example for all Icelandic women and girls" reports the official motivation
(15 Dec 2014)
Historic rosters:
Historic statistics:
Past results:
League standings:
Fast facts
season 2023-2024
Cardiff Devils won by one-goal-difference against home side Grenoble and advances to the Continental Cup Superfinals along with Nomad Astana Read more»
Kazakh champion closes the Continental Cup semifinals round with a perfect record, by beating HK Zemgale in the last game Read more»