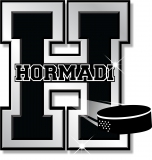 Anglet Hormadi
Short name: Anglet Hormadi
Nickname: Les Orques
Year of foundation: 1969
Colours: red, green, white
Club status: active
Address: Anglet Hormadi Amateur
299 avenue de l'Adour
Patinoire de la Barre
64600 Anglet
Phone: +33 05.5957 1734
Fax: +33 05.5957 1737
WWW: Anglet Hormadi
Did you find any incorrect or incomplete information? Please, let us know.
Season 2023-2024
Current roster
season 2023-2024
* no longer in the club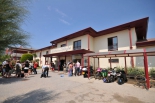 Adress: Patinoire de la Barre
229, Avenue de l'Adour
64 600 Anglet, Aquitaine
Phone: +33 05 59 57 17 30
Capacity: 1200
Opened in: 1969
from 1969 to 2012: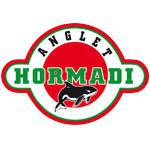 from 2012 to 2015: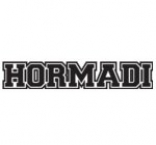 from 2015 to 2017: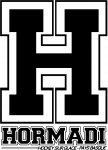 from 2017 to present: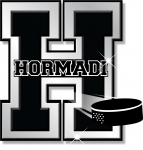 Surprises in Coupe de France
The second round of Coupe de France, played between October 23 and 24, left two big surprises: the two major winners of the competition, Rouen Dragons and Grenoble Brûleurs de Loups, were both eliminated: current title holder Lyon HC knocked out Ligue Magnus leader Grenoble by winning 2-1, while Rouen lost 6-3 with 2nd Division team HG Dunkerque. All the others Ligue Magnus teams advanced to third round, except Bordeaux, eliminated by Anglet
(25 Oct 2018)
Bordeaux promoted to Ligue Magnus
A goal at overtime by Thomas Decock gives Bordeaux the victory 4-3 in game #4 of the finals against Anglet, the title of French Division 1, the second level of French hockey, and th promotion to Ligue Magnus. Game #4 was re-played after the stoppage of the match, originally played on first of April, due to a problem with the ice of Anglet arena.
During the summer Bordeaux, after the defeat in the finals of the past season, adopted a professional structure and began the league as the favourite.
In Ligue Magnus, Bordeaux replaces relegated Caen
(03 Apr 2015)
Historic rosters:
Historic statistics:
Past results:
League standings:
Fast facts
season 2023-2024
Anglet Hormadi participates in season 2023-2024: Ligue Magnus
Kaunas City celebrate the qualification to the second round of Continental Cup with a ten-goals victory over Skautafelag Rejkyavik Read more»
Estonian champion wins KHL Zagreb ensuring first place for the home team Read more»