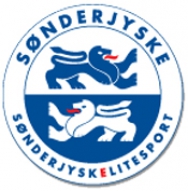 Herning or SonderjyskE – that's the question!
The Danish hockey league prepares for a race between the Blue Foxes and SonderjyskE. The Southern Danish team is ahead in the standings, but in the playoffs this might not be enough to fight off Herning.
Ice hockey in Denmark has become better and better over recent years. The national team has become an established A-pool member for several years now and the small country in southern Scandinavia has produced quite a lot of quality players, some of whom have even made their way to the NHL. Mikkel Boedker and Lars Eller are a couple of examples of players who have established themselves in the best league in the world. In some of Europe's best leagues, you can also find many Danish player, such as Jokerit's Nichlas Hardt or Hamburg's Julian Jakobsen.
So maybe we should turn our attention a bit to the league those players hail from the Danish Hockeyligaen.
This year it proves to be a race between champion SonderjyskE from Haderslev and the Herning Blue Foxes. Right now, Sonderjysk is three points ahead, but it is tight. The only team that can keep the pace with those two are the Fredrikshavn White Hawks, which are currently six points behind Herning.
Sonderjysk's biggest plus is its offence, with four players in the top nine in the scoring race. Cory Quirk leads the league in points with 33, ahead of teammate Brent Walton with 30. While the American Quirk might be known by some German hockey fans due to his 14 games for the Hannover Scorpions, the Canadian Walton has spent most of his time in the second German league with Bietigheim and Heilbronn. The best Danish player on that team is Thomas Spelling with 24 points. You might want to keep his name in mind, as he scored a lot for Danish national youth teams and also played a great season last year for Rögle BK's junior team with 49 points in only 36 games. He might be one of the next Danes to make the step into a top-level European league at least.
With that output he is the second best Danish player in the league, topped only by Fredirkshavn's Nikolaj Meyer, who has 25 points and an equally impressive record with Swedish junior teams, where he played two years in Malmö.
The Blue Foxes only have one player among the top 10 scorers, which is Branislav Rehus with 24 points. But Herning has other weapons like goalie Georg Sorensen, who has played only seven games so far, but holds a 96.7 save percentage and a goals-against average of 0.72. The starting goalie, Lubos Pisar, has a save percentage of 91.4.
So, based on the old sports rule "Offense wins games, defense wins championships", Herning should be the favorite, although they trail by three points at the moment. Blue Fox fans might back that statement up by referring to another statistical fact. When the playoffs come, at some point Sonderjysk might have to meet Herning head-to-head and these games have seen a Blue Fox dominance during the season.
The first game went 5-0 to Herning with two goals and one assist by Anders Poulsen.
Just a week later they met in Haderslev, where Herning could celebrate their second win, 5-3. Again, Poulsen collected four points and started to become a nightmare for Sonderjysk, but this time he got support from Mitch Ganzak, who netted two, and Lasse Lassen, who collected another three points. The game was decided in the second period, when Herning erased a two-goal first-period deficit and went into the last period with a 4-2 lead. On Haderslev's side, all goals were combinations of the Quirk and Walton line, which also includes the fourth best scorer, Steffen Frank.
For their third meeting on 6th December, St. Nicholas had three more presents for the Blue Foxes. This time it was Joachim Linnet with two goals, who secured the 3-1 win over Sonderjysk.
These results show that when the playoffs come, the boys from Haderslev need a new recipe to beat Herning or defending the cup won't be an option this year.

Czech Rep.: Tipsport extraliga | 1.liga | 2.liga

Slovakia: Tipsport Extraliga | 1.liga

Sweden: SHL | HockeyAllsvenskan
Other: EBEL | Belarus | Croatia | Denmark | Estonia | France | Great Britain | Iceland | Italy | Latvia | Lithuania | MOL-liga | Norway | Poland | Romania | Serbia | Slovenia | Spain | NHL | AHL |
League standings
Game fixtures
League leaders
The second victory against SA Akureyri leads Sisak very close to the qualification Read more»
A memorable debut for the Croatian champions in the Continental Cup Read more»