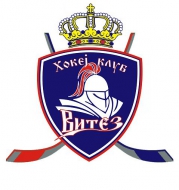 A light in the dark
Eurohockey.com talks with HK Vitez General Manager Bogdan Jankovic about the troubled past season and the future of Serbian hockey
Serbian hockey lived one of the most troubled season, with
Serbian League
aborted after a couple of game for organizational problems, fights between clubs and Federation, lack of icetime for developing junior movement and money to pay players. Despite international victories of Partizan Beograd, twice winner of Slohokej League, Serbian hockey seems on verge of a collapse.
HK Vitez
from Beograd is the only club, apart Partizan, in good health despite a slim budget. In its first partecipation in Serbian League, club won silver medal, loosing the final against Partizan. General Manager
Bodgan Jankovic
tells to Eurohockey how is difficult to survive hockey in Serbia nowadays
EH:
Vitez finished season as Serbian silver medalist...playing just two official games, can you tell us what happened in Serbia this season?
Bogdan Jankovic:
Well.this season was very difficult for us.This was our first season as competitor in Serbian national championship.In September 2011 we had 5 teams which signed up their senior teams for competing in Serbian league:Partizan(will join league in playoffs),Crvena Zvezda,Vojvodina,Spartak and Vitez.After that,first games of regular season were scheduled to begin in November.But in following days situation became ridiculous…some of the teams didn't fulfill their obligations towards Serbian ice hockey federation in order to compete.The games were postponed,we had numerous and various game schedules…finally,the first games were played somewhere in the middle of February.But after that we had new issues. All teams were disqualified and all the games were registered with an official score.Reason for that was in failure of other teams to comply with the rules of competition.National federation decided that finals will be played between Partizan and Vitez,who were only teams who were eligible. We are very sorry that we have entered the finals in this way.
Despite all of the problems we had this year we managed to play in total 14 friendly games,and 3 official games.
EH:
Until some years ago, hockey activities in Serbia looked very promising, today it's quite impossible to arrange a domestic league, but Partizan is Slohokej bi-champion and Fedration organized a World Championship in Novi Sad in these days...what happened? Why is so difficult to play hockey in Serbia today?
Bogdan Jankovic:
The biggest problem in the Serbian hockey is a lack of money and lack of professional staff.
The teams are financed largely by private financiers. On the one hand we have Partizan who has a stable financial sponsor,and on the other we have teams who are in debt and teams who somehow survive financially. The money obtained from the Ministry of Sports in Serbia is not sufficient to ensure progress and prosperity of hockey. This is evident also through the national teams that are funded largely by private donors and the IIHF.
The second reason I mentioned the professional staff. We have a lot of young coaches and managers who are still in the shadows of people who should be sent to retirement, and should let the conduct of hockey to young people.
EH:
Vitez and Subotica (and Beostar for juniors) are the most active clubs in the country besides Partizan...how is your daily activity? Is club purely amateur? how you can cover the expenses for juniors and senior team? How many kids play in Vitez?
Bogdan Jankovic:
Subotica and Beostar both are an excellent example and confirmation of our opinion that the conduct of hockey should be left to the young and professional people. People who work with young teams of these clubs are young people who have a lot of hockey experience they gained on the ice, and now transmitting it to new generations. The same situation is in Crvena Zvezda, which also works great with the younger generations.
As for HK Vitez, last season we focused most attention on senior team. We had problems to get the available practice hours in Pionir Hall, which is by the way publicly owned by the Republic of Serbia,we aked for practice hours and we were easily turned down. We therefore approached to the owners of the "PINGVIN" ice rink which is a private property and of course we worked thing out.
HK Vitez senior team is funded by private financiers, especially from the players themselves. We had 3 practices a week, as our budget allowed for so much last season.
Junior selections are largely self-financing so that the children pay a monthly membership fee of which provides everything necessary for the functioning of the team.
EH:
Serbian hockey future looks dark or there are optimistic rays of light? Which is the medicine to heal Serbian hockey?
Bogdan Jankovic:
The current situation is very dark. A way out i see in ten years from now if active work with children continues.
Now we have only 10-15 players who are capable of playing hockey at the senior level.
Besides them we have even that much if not even more, guys who play hockey in recent years only few times a week.All of these guys are former players of national teams, and that's the idea of the existence of senior team hk Vitez. To make room for young players who are just arriving to the senior level through working with experienced players on the ice to gain the knowledge and experience.
EH:
Has Partizan a positive impact on hockey movement or is a kind of "fake" team?
Bogdan Jankovic:
Unfortunately not. Besides personal satisfaction of the team owners and management I do not see anything that contributed to the development of Serbian hockey. Moreover it is quite reversed.
All other teams in Serbia are more or less bankrupt and instead of creating a quality team to compete in league Slohokej so the domestic player can progress and so Partizan can produce quality players for the national team,the are going in opposite direction which leads to a multitude of foreign players who change every year.
Now we have a national team that will compete in Iceland at wc div II,and which shall consist only from players of HK Partizan.A lot of them didnt had enough game ice time this season.
The result is best seen through the last three World championships, from promotion to the Division I in Novi Sad 2009,to last year poor results at the World champs in Melbourne,Australia.
HK Partizan became the Serbian National team, which is unbelievable.Before Slohokej league "era" we have had training camps for National teams in which there were over 40 players who fought for place in team.And now we barely have 10 quality players in the national team.
EH:
There are a lot of rinks around the country, but hockey seems concentrated in Beograd, Novi Sad and Subotica, is there a plan to develope ice hockey or some other team active in other cities?
Bogdan Jankovic:
For every question it is more difficult to answer. Ice Rinks are biggest issue .For them we need a large investment which unfortunately are not available .All big investment in Serbian sport is focused on other more profitable sports.
It is a question that should be set to the Olympic Committee and the Ministry of Sport in Serbia, but I think that it is futile.
Hockey as a sport in Serbia survives only because of the enthusiastic individuals, but on the other hand they are not interested to cooperate and to think in long-term goals.
EH:
Could be realistic a joint league with Croatia and maybe Slovenia or Bosnia?
Bogdan Jankovic:
Yes, we have behind us a few seasons of the Pannonian League, involving teams from Croatia and Serbia, and we have also Slohokej league, so there is a tendency and willingness for ice hockey to be regionalized.
HK Vitez desire is to engage in regional competition, through several seasons, for we need the necessary financial funds but we will focus all of our work towards achieving this goal.
We have experienced players, we have young players who are just growing up, and we hope that through the next few years we will be the most promising team in Serbia and we will show and give an example to others how to work on the development of hockey in Serbia.
EH:
Are you already preparing next season?
Bogdan Jankovic:
Of course: HK Vitez filled candidacy to compete and organize first round of Continental Cup,we made a contract with city of Belgrade in which we got free hours for practices for upcoming season,we also made contacts with some German teams in order to send us donations in equipment and sticks either new or used. On the domestic side, our Federation decides that deadline for teams' registration for 2012-13 season is moved from September to May, so that they have more time for organizing everything. So we are working hard for next season, we are looking for some kind of help,if possible. Who can help Vitez in any form can write to hkvitez@hotmail.com

Czech Rep.: Tipsport extraliga | 1.liga | 2.liga

Slovakia: Tipsport Extraliga | 1.liga

Sweden: SHL | HockeyAllsvenskan
Other: EBEL | Belarus | Croatia | Denmark | Estonia | France | Great Britain | Iceland | Italy | Latvia | Lithuania | MOL-liga | Norway | Poland | Romania | Serbia | Slovenia | Spain | NHL | AHL |
League standings
Game fixtures
League leaders
Cardiff Devils won by one-goal-difference against home side Grenoble and advances to the Continental Cup Superfinals along with Nomad Astana Read more»
Kazakh champion closes the Continental Cup semifinals round with a perfect record, by beating HK Zemgale in the last game Read more»