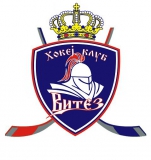 HK Vitez
Year of foundation: 2001
Colours: blue, white, red
Club status: active
Address: Čarli Čaplina 39
11000 Beograd, Serbia
Phone: +381 011 2767 070
Fax: +381 011 2767 070
Email: hkvitez@hotmail.com
WWW: HK Vitez
Did you find any incorrect or incomplete information? Please, let us know.
Season 2015-2016
Current roster
season 2015-2016
* no longer in the club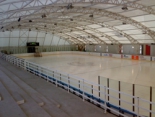 Adress: KLIZALIŠTE PINGVIN Novi Beograd
Jurija Gagarina 78
11 070 Novi Beograd
Phone: +381 01 11 217 81 83
Capacity: 1000
Opened in: 2006
from 2001 to present: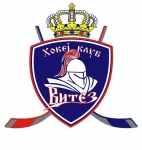 Partizan win 19th title in Serbia
By beating HK Beostar 6-8 and 7-3 in two-games final series, Partizan Beograd won the 2014-2015 edition of Serbian League, continuing to dominate domestic hockey scene: it's title number 19, the 10th consecutive, for Partizan. Beostar Ukrainian forward Dmitri Gnitko was the top scorer of the league with 37 points (19+18) in 12 games of regular season
(15 Mar 2015)
NS Stars - Vitez postponed
Serbian League game between Novi Sad Stars and Vitez scheduled for today was postponed due to Pool B Sledge Hockey World Championship helding in Novi Sad. In the other game, Partizan Beograd won 10-5 traditional derby with Crvena Zvezda
(16 Nov 2012)
HSC Csikszereda advances in Continental Cup
HSC Csikszereda/Miercurea Ciuc easily won the Continental Cup first round played at home. Romanian team finished the tournament with a perfect record and withou suffering a single goal: 15-0 and 15-0 against Baskent Yildizlari Ankara and Maccabi Metulla - Israelian team replaced forfeited CH Jaca from Spain - and 6-0 over Serbian Vitez.
Turkish team grabbed a significative second place beating 6-1 Vitez and 13-1 Maccabi.
HSC Csikszereda will now play in Landshut, Germany from 19 to 21 October with Landshut Cannibals, Belfast Giants (GBR) and Eaters Geleen (NED).
Follow Continental Cup here
(01 Oct 2012)
New problems for Serbian League
With just one game played and start postponed from November to January, Serbian League continues to face difficulties: game number 2 between Crvena Zvedza and Vitez, scheduled for yesterday, was cancelled. It seems Crvena Zvezda wants to withdraw from the league
(28 Jan 2012)
Serbian League finally starts
Originally scheduled for mid-November and postponed due to lack of agreement between clubs and federation, Serbian League finally started yesterday with Spartak Subotica's 6-4 away victory against Vojvodina Novi Sad. The Serbian League is consisting of four teams, besides Vojvodina and Spartak, Crvena Zvedza Beograd and Vitez Beograd. The winner of the regular season will play a final against Slohokej Partizan Beograd.
(21 Jan 2012)
Historic rosters:
Historic statistics:
Past results:
League standings:
Fast facts
season 2015-2016
After a 4-years hiatus, a Kazakh club could be back in Russian Second League Read more»
The 5th season of Ice Hockey Championship was played at Altit Fort, Hunza in -15 C temperature. SCO male team won the Championship against defending champions team of Serena Hotels. ... Read more»