HockeyAllsvenskan finished
Sweden's second league HockeyAllsvensken finished on Friday. Today the pre-qualification round to Elitserien started.
The top three teams in HockeyAllsvenskan is directly qualified to the qualification round to Elitserien, Kvalserien. Örebro won the league ahead of Leksand and BIK Karlskoga who all are qualified for Kvalserien. Örebro was early in a clear lead of the league but showed bad form at the end of the season and at the end they were only two points ahead of Leksand and three points ahead of BIK Karlskoga.
The teams placed 4-7, Västerås, Rögle, Oskarshamn and Malmö will play in a pre-qualification round for the last place in Kvalserien, where the four teams from HockeyAllsvenskan will play the two last teams from Elitserien for two spots in Elitserien next year.
For Malmö who was a big favourite to win HockeyAllsvenskan after several millions were spent on signing players like Linus Klasen the season was close to a complete fiasco. Malmö was for a long time outside top seven but after winning the last game 1-0 after a winning goal in the last minute they finished in seventh place.
Malmö however started the pre-qualification round by losing 3-5 at home to Västerås. And as Västerås started the round with four bonus points and Malmö only one, Västerås is now six points ahead of Malmö and it will be very hard for Malmö to reach Kvalserien. Oskarhamn and Rögle will play later tonight.
Mora and Södertälje just missed out on the pre-qualification round and together with Troja/Ljungby, Almtuna and Tingsryd their season is over. Borås and Sundsvall was the two teams in the bottom and they will play in a qualification round against four teams from Division 1 to try to stay in Elitserien.
Three North American players were top scorers of the league with Västerås Broc Little being best with 35 goals and 31 assists in 51 games. Little who joined after playing University hockey with Yale should be ready to play in a better league next year. Eric Himelfarb (Rögle) was second with 60 points ahead of Jared Aulin (Örebro) with 58 points. Aulin's team mate Conny Strömberg was the best Swede with 57 points, 48 of them were assists.
Current events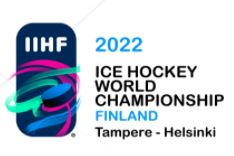 External links

Czech Rep.: Tipsport extraliga | 1.liga | 2.liga

Slovakia: Tipsport Extraliga | 1.liga

Sweden: SHL | HockeyAllsvenskan
Other: EBEL | Belarus | Croatia | Denmark | Estonia | France | Great Britain | Iceland | Italy | Latvia | Lithuania | MOL-liga | Norway | Poland | Romania | Serbia | Slovenia | Spain | NHL | AHL |
League standings
Game fixtures
League leaders
The 2022 IIHF Annual Congress has allocated tournaments for the upcoming season Read more»
Ten years after the last title, Slovan win Slovak Extraliga. Bratislava club is now the major winner of the competition with 9 titles Read more»