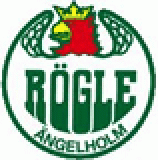 Rögle BK
Year of foundation: 1921
Colours: green,white,black
Club status: active
Address: Rögle BK
Lindab Arena
262 54 Ängelholm
Phone: +46 0431-55 89 00
Fax: +46 0431-809 07
Email: info@roglebk.se, olof.erikzon@roglebk.se (Press Office)
WWW: Rögle BK
Did you find any incorrect or incomplete information? Please, let us know.
Season 2023-2024
Current roster
season 2023-2024
* no longer in the club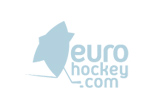 Adress: Gripenhallen
ishallsvägen
263 54 Ängelholm
Phone: +46 431-44 54 90
Capacity: 100
Opened in: 2008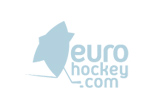 Adress: Catena Arena
Ishallsvägen
262 54 Ängelholm
Phone: +46 431-44 54 90
Capacity: 5150
Opened in: 1983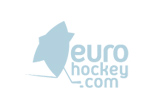 Played hockey since 1950.
Qualified for Elitserien for the first time in 1992.
9 seasons in Elitserien.
League winners:
from 1900 to present: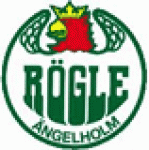 Preseason games Sweden Tuesday August 18
Björklöven-MODO Hockey 3-4 (SO), HC Lugano-Örebro HK 3-4 (SO), Rögle-IK Oskarshamn 1-3, Sundsvall-AIK 0-2, Skövde-Karlskoga 2- (OT).
(18 Aug 2015)
Ivan Baranka to Rögle BK
Rögle BK have signed the Slovakian defender Ivan Baranka. The contract is sealed for one year. Baranka has 107 national games behind him and he has played in KHL and AHL. Baranka is Rögle's eleventh recruit for upcoming season.
(12 Aug 2015)
Marcus Thuresson new club director in Rögle BK
Former player Marcus Thuresson is replacing Magnus Blomsterberg as Rögle BK's new Club Director.
(27 Jul 2015)
Rögle BK signed two new players
Rögle BK have signed AHL-Forward Alex Aleardi and at the same time Kelsey Tessier. Both contracts is signed to one year.
(14 Jul 2015)
Kevin Lindskoug named USHL Goaltender of the Year
Swedish Kevin Lindskoug was named USHL Goaltender of the Year.
With Muskegon Lumberjacks, Lindskoug posted a 23-18-6 record with a 2.49 goals-against-average and .923 save percentage with an impressive number of eight shutouts.
Lindskoug signed to play with Rogle of Allsvenskan next season
(15 May 2013)
Rögle won when Elitserien restarted
Rögle won the only game of Elitserien today, 4-2 against Luleå even if shots on goal were 18-36. Despite a dissappointing Olympic Qualifying campaign with Germany in the weekend Alexander Barta made a good game and scored two goals. Rögle is still last in Elitserien.
(11 Feb 2013)
Gerber suspended for referee attack
Rögle's Martin Gerber was given a six game suspension for an incident in Elitserien. Gerber attacked the referee verbally and when the linesman tried to move Gerber away from the referee Gerber stroke the referee against the chest and arm with his glove hand. Two of the games is converted to a fine of 40 000 SEK. (about 4 600 Euro)
(07 Feb 2013)
New head coach in Rögle
Rögle, the last team of the Swedish Elitserien standings, signed a new head coach today. Jan Karlsson who was fired from Atlant of KHL in October will try to keep Rögle in Elitserien.
(12 Jan 2013)
Rögle finally won again
The latest game that Rögle took three points was in November but today they won 4-3 against AIK who missed 11 players, one of them Patric Blomdahl who was suspended four games and fined after a tackle against the head of on opponent in an earlier game.
(07 Jan 2013)
Success for Huselius and Beech
Kristian Huselius played his second game after his return to Swedish Elitserien and scored two goals when AIK took another important win with 4-3 at home to AIK. AIK had a solid 3-1 lead but Rögle scored two quick power play goals in the third period to tie the game, however Kris Beech scored his second goal in his second game for AIK only 26 seconds after the 3-3 goal.
(20 Dec 2012)
Historic rosters:
Historic statistics:
Past results:
League standings:
Fast facts
season 2023-2024
Kaunas City celebrate the qualification to the second round of Continental Cup with a ten-goals victory over Skautafelag Rejkyavik Read more»
Estonian champion wins KHL Zagreb ensuring first place for the home team Read more»