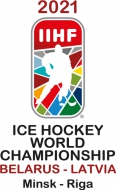 Lithuania offers to co-host World Championship, IIHF says no
In 24 hours the bid of the Baltic country was considered and rejected
After the decision to move 2021 World Championship from Belarus, International Ice Hockey Federation (IIHF) has not yet decided which country will replace Belarus - there have been applications from Denmark and Slovakia - or if Latvia will host the event alone. According to President Renè Fasel the meeting of the Council of the IIHF to decide the venue: "will be held on January 26 or 27".
On January 20, surprisingly, Lithuania sent official letters to Latvia, as well as the IIHF, with an assurance of its readiness to host the matches of World Championship 2021.
"Currently, we are calculating how much it will cost to organize the tournament. We are considering options for matches with the public and in front of empty stands. Most likely, it will be without spectators. Latvia looks at our proposal very positively.Today we are sent official letters to both of these addresses " said Jurgita Šiugždinienė Minister of Education, Science and Sport of the Republic of Lithuania to news agency TASS.
Also former NHLer and Olympic champion Darius Kasparaitis endorsed the candidancy: "I think Lithuania will be able to host the tournament. If they said, then they are serious.I know that the guys are very responsible.They held the World Championship in 2018, which I played in, albeit in the second division.It was the most successful championship in this division with the highest attendance at games. Moreover, they love hockey in Lithuania. We have three skating rinks that can qualify for it. I have already played in one, in Kaunas, which could accommodate 12.000 people, everything was well organized. Vilnius also has a palace and a good skating rink for 9.000 spectators, there should be no problems. It is an hour and twenty drive from Vilnius to Kaunas and any competition can be held there, especially the World Ice Hockey Championship."
The day after, January 21, Lithuanian Prime Minister Ingrida Simonyte had a call with René Fasel, assuring the country has everything necessary to host the matches of the World Championship.
"We have relevant experience and the infrastructure necessary for a tournament of this level. In the context of the ongoing coronavirus pandemic, it is more convenient to hold the championship in neighboring countries as Latvia and Lithuania" said Simonyte.

Right after the call, Fasel announced to TASS the IIHF will not consider Lithuania's application: "I had a video conference with the Prime Minister of Lithuania Ingrida Simonyte. First of all, I am very grateful to the Lithuanian government for its willingness to help us. We have already had discussions with Bratislava, Riga and Denmark. Denmark and Bratislava have good experience of holding the tournament in 2018 and 2019. I really appreciate the offer of Lithuania and the willingness to help us, but too many candidates for the tournament in this case does not make sense." said Fasel

We know the experience of Slovakia, Denmark and Latvia in hosting the World Championships - this gives them a great advantage over Lithuania. The Prime Minister of Lithuania understood our position. She said that Lithuania is ready to help if IIHF has any difficulties," added the President of IIHF

Current events
External links

Czech Rep.: Tipsport extraliga | 1.liga | 2.liga

Slovakia: Tipsport Extraliga | 1.liga

Sweden: SHL | HockeyAllsvenskan
Other: EBEL | Belarus | Croatia | Denmark | Estonia | France | Great Britain | Iceland | Italy | Latvia | Lithuania | MOL-liga | Norway | Poland | Romania | Serbia | Slovenia | Spain | NHL | AHL |
League standings
Game fixtures
League leaders
After last year's postponement, the first edition of international tournament will be assigned in Latvia Read more»
Fall in love with a new sport by reading our in-depth explanation for why every sports fan should appreciate the entertainment of ice hockey. Read more»