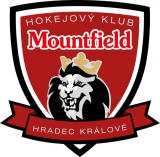 Mountfield HK
Short name: Hr. Králové
Name in original language: Hradec Králové
Year of foundation: 1925
Colours: red, yellow, white
Club status: active
Address: Komenského 1214
500 02 Hradec Králové
Phone: +420 495 512 202
Fax: +420 495 513 988
Email: sekretariat@hchk.cz
WWW: http://www.hchk.cz/
Did you find any incorrect or incomplete information? Please, let us know.
Season 2023-2024
Current roster
season 2023-2024
* no longer in the club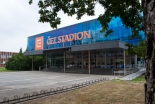 Adress: Komenského 1214
500 03 Hradec Králové
Phone: +420 495 513 440
Capacity: 6890
Opened in: 1957
Playing in 2.liga since the foundation, Hradec has put together a group of experienced players in early 90s and was one of the clubs forming a first season of Czech Extraliga in 1993. However, after just one year the club was relegated, struggled for finances and dropped all the way back down to 2.liga. Promotion to 1.liga came in 2001 and Hradec has established itself as one of the stronger teams in the league and a regular play off contender.
from 1925 to 1948: BK Hradec Kralove
from 1948 to 1952: Sokol Skoda Hradec Kralove
from 1952 to 1976: Spartak Hradec Kralove ZVU
from 1976 to 1992: TJ Stadion Hradec Kralove
from 1992 to 1994: HC Stadion Hradec Kralove
from 1994 to 2000: HC Lev Hradec Kralove
from 2000 to 2003: HC Hradec Kralove
from 2003 to 2007: HC VCE Hradec Kralove
from 2007 to 2012: HC VCES Hradec Kralove
from 2012 to 2013: Kralovsti lvi Hradec Kralove
from 2013 to present: Mountfield HK
from 2007 to 2012: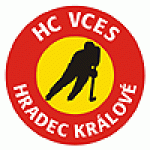 from 2012 to 2013: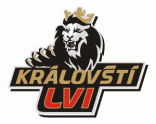 from 2013 to present: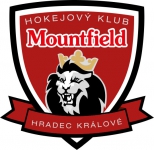 Wild up and down game in Czech Extraliga goes for Třinec
Two recent games of Hradec Králové were postponed due to flu epidemy. One of the two  in Třinec had its substitutional term today. During a wild game full of goals Třinec grabbed a quick 2-goals lead in the 1st and 2nd period, but Hradec tied it up twice. As two goals lead appearently was not big enough, in start of the third period Třinec better scored four-times to make it 8-5. Also this time Mountfield was looking for the equalizer, but weren't able to score more than twice. Thus final score of the game which brought 4 powerplay and 2 shorthanded goals was 8-6
(12 Jan 2015)
Vydareny and Jurcina to replace injured players in Slovakia roster
Slovakian Federation announced coach Vladimir Vujtej called defenders René Vydarený (32, Hradec Kralove CZE) and Milan Jurcina (30, TPS Turku FIN) to replace injured Michal Šeršeň and Dominik Graňák. Vydareny will play his first Olympics, while Milan Jurcina will rapresent Slovakia in Olympics Games for third time after Turin 2006 and Vancouver 2010.
(26 Jan 2014)
Historic rosters:
Historic statistics:
Past results:
League standings:
Fast facts
season 2023-2024
Cardiff Devils won by one-goal-difference against home side Grenoble and advances to the Continental Cup Superfinals along with Nomad Astana Read more»
Kazakh champion closes the Continental Cup semifinals round with a perfect record, by beating HK Zemgale in the last game Read more»