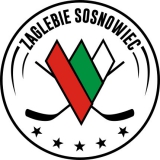 HK Zagłębie Sosnowiec
Short name: Zagłębie
Name in original language: KH Zagłębie Sosnowiec
Year of foundation: 1934
Colours: green, red, white
Club status: active (Club bankruptcy in 2013)
Address: ul. Zamkowa 5
41-200 Sosnowiec
Phone: +48 (032) 266-62-42
WWW: Zaglebie Sosnowiec
Did you find any incorrect or incomplete information? Please, let us know.
Season 2022-2023
Current roster
season 2022-2023
* no longer in the club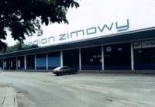 Adress: ul. Zamkowa 5
41-200 Sosnowiec
Phone: +48 (032) 266-62-42
Capacity: 3500
Opened in: 1968
from 1933 to 1944: Sosnowieckie Towarzystwo Sportowe Unia
from 1944 to 1949: KS Rejonowa Komenda Uzupełnień Sosnowiec
from 1949 to 1962: KS Stal Sosnowiec
from 1962 to 1998: GKS Zagłębie Sosnowiec
from 1998 to 2000: STH Zagłębie Sosnowiec
from 2000 to 2002: TRH Zagłębie Sosnowiec
from 2002 to 2004: UKS Sielec Sosnowiec
from 2004 to 2006: UKS ZSME Zagłębie Sosnowiec
from 2006 to 2010: Pol–Aqua KH Zagłębie Sosnowiec
from 2010 to 2013: Zagłębie Sosnowiec S.S.A.
from 2013 to present: HK Zagłębie Sosnowiec
from 1899 to 2018: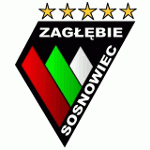 from 2018 to present: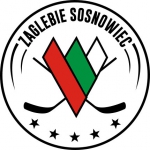 Polish linesman passed away
Former Zaglebie Sosnowiec player and linesman Marek Wieruszewski passed away at 35 while training with amateur team THC Sielec Sosnowiec. Wieruszewski suddenly fainted, and then fell to the ice. Despite a rapid try, the resuscitation failed. Deepest condolences to family from Eurohockey.com
(16 Nov 2013)
Piotr Halasik is the new President of Polish Federation
Sosnowiec businessman Piotr Halasik is the new President of Polish Hockey Federation. He was elected by the General Assembly with 45 votes. His opponent, Jacek Chadziński, received just 12 preferences. Main sponsor of team Zaglebie Sosnowiec and owner of company Energysteel, Halasik takes over from Zdzislaw Ingielewicz.
"This job is social work. I did not come here for the position and for the money. I came here to achieve success - said Halasik - I want hockey become the second team sport in Poland, as it was in the late 70th and 80"
Kazimierz Szynal, Adam Zięba, Mariusz Wołosz, Dawid Chwałka, Andrzej Skowroński, Marta Zawadzka and Piotr Demiańczuk will form the Board
(26 May 2012)
Historic rosters:
Historic statistics:
Past results:
League standings:
Fast facts
season 2022-2023
After a 4-years hiatus, a Kazakh club could be back in Russian Second League Read more»
The 5th season of Ice Hockey Championship was played at Altit Fort, Hunza in -15 C temperature. SCO male team won the Championship against defending champions team of Serena Hotels. ... Read more»