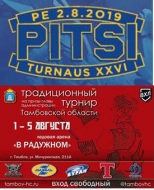 Tournaments finished in Finland and Russia
Pelicans Lahti and HK Tambov are the winners of last week pre-season tournaments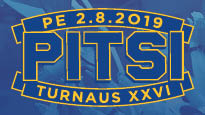 Pelicans Lahti confirms the title of traditional Pitsiturnaus, the Finnish season opening tournament played in Rauma since 1993 during Lace Week, a series of cultural events originally woven around lace exhibitions. The spectacular format six teams splitted in two seeds, with games of 2 periods of 15 minutes (20 in the final), all in the same day. The first two of each group advance to semifinals. Pelicans draw against KooKoo in the first round but won all their other matches, including the 3-2 in the semifinal against home-side Lukko Rauma in front of 4.500 spectators. In the other semifinal, Assat Pori won 2-0 against TPS Turku, deciding the game already in the first period.
In the final, Pelicans dominated the opponent, winning 4-1 a game dominated, securing the third victory in the tournament, the second consecutive.
Results:
Group A
KooKoo Kouvola - Pelicans Lahti 2-2
TPS Turku - KooKoo Kouvola 3-2
TPS Turku - Pelicans Lahti 2-4

Group B
Lukko Rauma - Porin Ässät 1-1
Porin Ässät - IFK Helsinki 2-0
Lukko Rauma - IFK Helsinki 2-0

Semifinals:
Porin Ässät - TPS Turku 2-0
Pelicans Lahti - Lukko Rauma 3-2

Final:
Porin Ässät - Pelicans Lahti 1-4
Recent winners:
2010 Lukko Rauma
2011 Pelicans Lahti
2012 Lukko Rauma
2013 Lukko Rauma
2014 Lukko Rauma
2015 Lukko Rauma
2016 TPS Turku
2017 TPS Turku
2018 Pelicans Lahti
2019 Pelicans Lahti
---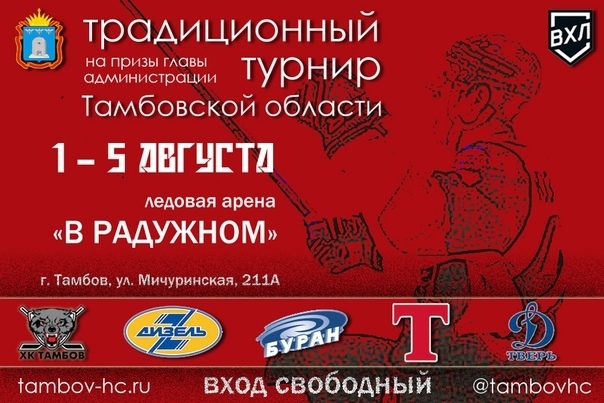 Home team HK Tambov win for the second consecutive year the home tournament, named after the administration of the region, played at the begin of August since 2014. HK Tambov, Dizel Penza, Buran Voronezh and the newcomer Torpedo-Gorky N. Novgorod and Dynamo Tver, both debutant in the VHL, partecipated.
Tambov finished with a perfect record of four victories, ahead of Dynamo Tver, Buran and dizel, all with a 2-2 record. Torpedo-Gorky closes the standing pointless.
Results:
Aug. 01 2019
Buran Voronezh - Torpedo Gorky Nizhny Novgorod 4-0
HK Tambov - Dynamo Tver 3-2

Aug. 02 2019
Dynamo Tver - Buran Voronezh 2-5
HK Tambov - Dizel Penza 3-0

Aug. 03 2019
Dizel Penza - Torpedo Gorky Nizhny Novgorod 3-1
HK Tambov - Buran Voronezh 5-2

Aug. 04 2019
Buran Voronezh - Dizel Penza 4-6
Dynamo Tver - Torpedo Gorky Nizhny Novgorod 5-2

Aug. 05 2019
Dizel Penza - Dynamo Tver 2-6
HK Tambov - Torpedo Gorky Nizhny Novgorod 2-1
Standing:
HC Tambov Pts.8 (13-5)
Dynamo Tver Pts.4 (15-12)
Buran Voronezh Pts.4 (15-13)
Dizel Penza Pts.4 (11-14)
Torpedo Gorky Nizhny Novgorod Pts.0 (4-14)
Past winners:
2014*: Slavutich Smolensk
2015*: Mordovia saransk
2016*: HK Tambov
2017*: HC Rostov
2018: HK Tambov
2019: HK Tambov

* only VHL-B teams


Czech Rep.: Tipsport extraliga | 1.liga | 2.liga

Slovakia: Tipsport Extraliga | 1.liga

Sweden: SHL | HockeyAllsvenskan
Other: EBEL | Belarus | Croatia | Denmark | Estonia | France | Great Britain | Iceland | Italy | Latvia | Lithuania | MOL-liga | Norway | Poland | Romania | Serbia | Slovenia | Spain | NHL | AHL |
League standings
Game fixtures
League leaders
Gary Graham parted ways with EIHL side Nottingham Panthers this morning. Read more»
With a 5-2 win for Cardiff and 4-1 win for Angers they will take their place in the Superfinal. Read more»