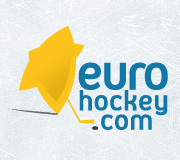 Interview with Erik King about Sports betting
Eurohockey.com talked to Erik King , the online marketing and online casino expert who developed the "Zamethod", a precise method for calculating which casino bonuses that are worth the most for gamblers.
Erik King is the editor in chief for the following casino guides:
· Zamsino.com
· Kiwislots.nz
· Beaverslots.com
· Toroslots.com
· Leeuwslots.com
· Adlerslots.com
Erik King has several years' worth of experience within online marketing and online casinos.
We hope that this interview gives you insight into what actually goes on within sports betting and what kinds of tips a casino expert would give.
Erik, as a widely recognized casino expert you must have gathered quite a lot of insight within the betting realm. What tips would you give to our readers who are interested in starting their betting career?
Hello, and thank you very much.
The first thing I would advice anyone who wants to get into betting is to get your reading glasses and start at it.
The best thing you can do before you place your first bet is to do a bit of research, so you know exactly what you are getting yourself into.
It's a harsh truth because no one wants to spend several hours before they get to the fun part – placing a bet.
That's why I have spent countless hours on perfecting an introduction to UK betting on Zamsino.
My casino guides will give you a full overview in only about 15 minutes of reading time per topic which is about just as much time as anyone wants to spend reading about it, when first starting out.
There are two very common mistakes that I see new players make all the time.
First, they will place their first bet.
Without doing any research, they will bet a decent amount of money on their favourite team to win.
There's no shame in that, but if you want to keep your betting career alive, you need to do your research first.
You need to utilize multipliers, know when to place a bet and more importantly – take advantage of betting bonuses.
Experienced players utilize betting bonuses to the max and often they will have accounts on a lot of different betting sites.
There is also a popular betting method called "matched betting" which is often combined with betting bonuses to maximize potential profits.
All of this can be learnt in a small period of time, if you pick the right casino guide.
What separates a good betting bonus from a bad bonus?
When it comes to bonuses, it is extremely important to read the fine print.
Some bonuses will have insane wagering requirements, and some won't even let you bet on certain sports.
One of the best betting bonuses to use is the "free bet"-bonus.
The free bet bonus often come with certain restrictions but the ones without are bonuses that betting experts rarely miss out on.
How does one become a betting expert? Where would you start?
If you want to become an expert in any area of life, you will need a lot of experience.
So, what you need to do in other words, is to bet a lot.
And in order to bet a lot you need to bet smaller amounts.
In the beginning you aren't really trying to make money, you are trying to learn the game.
Record your bets, learn from them and be active in the community.
A real expert should want to know everyone about the subject, and eventually you will have enough knowledge and experience to create your own special methods of betting.
Thanks a lot for your time Erik King, it has been a pleasure talking to you.
Current events
External links

Czech Rep.: Tipsport extraliga | 1.liga | 2.liga

Slovakia: Tipsport Extraliga | 1.liga

Sweden: SHL | HockeyAllsvenskan
Other: EBEL | Belarus | Croatia | Denmark | Estonia | France | Great Britain | Iceland | Italy | Latvia | Lithuania | MOL-liga | Norway | Poland | Romania | Serbia | Slovenia | Spain | NHL | AHL |
League standings
Game fixtures
League leaders
Full analysis of the last 10 seasons of the Ukrainian ice hockey championships Read more»
Full analysis of the last 10 seasons of the Ukrainian ice hockey championships Read more»