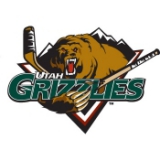 Utah Grizzlies
Year of foundation: 1988
Colours: Green, black, copper, white
Club status: active
Address: 3200 South Decker Lake Drive
West Valley City, UT 84119
Phone: +1 801.988.8000
Fax: +1 801.988.7000
Email: adenny@utahgrizz.com
WWW: Utah Grizzlies
Did you find any incorrect or incomplete information? Please, let us know.
Season 2020-2021
This club in 2020-2021: ECHL
Current roster
season 2020-2021
* no longer in the club
Adress: 3200 South Decker Lake Drive
West Valley City, Utah
Phone: +1 801-988 8800
Email: info@maverikcenter.com
Capacity: 10100
Opened in: 1997
The current Utah Grizzlies franchise started as the Virginia Lancers, one of the founding members of the East Coast Hockey League. The franchise was under seven different names in five different southeastern cities from 1988 to 2003 when the Lexington Men O' War franchise suspended operations after one season. After the AHL incarnation of the Grizzlies suspended operations, David Elmore and Donna Tuttle bought the rights to the dormant Lexington Men O' War franchise and moved the team to the E Center to replace the previous Grizzlies franchise.
from 1988 to 1990: Virginia Lancers
from 1990 to 1992: Roanoke Valley Rebels
from 1992 to 1993: Roanoke Valley Rampage
from 1993 to 1994: Huntsville Blast
from 1994 to 2001: Tallahassee Tiger Sharks
from 2001 to 2002: Macon Whoopee
from 2002 to 2004: Lexington Men O' War
from 2004 to present: Utah Grizzlies
from 2005 to present: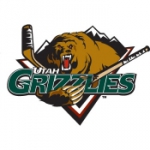 Anaheim Ducks sign affiliation with Utah Grizzlies
NHL's Anaheim Ducks announced today that the team has reached an affiliation agreement with the ECHL's Utah Grizzlies.
The Grizzlies will serve as the ECHL affiliate of the Ducks and will also work with their AHL affiliate the Norfolk Admirals.
In last four years Grizzlies were affiliated with Calgary Flames
(08 Aug 2013)
Historic rosters:
Historic statistics:
Past results:
League standings:
Fast facts
season 2020-2021
Utah Grizzlies participates in season 2020-2021: ECHL
Sokil Kyiv trashes Valk Tartu but can't advance to Continental Cup semifinals Read more»
Despite a brave game by Ferencvarosi, a single goal scored by vetern Edijs Brahmanis is enough to secure the first place for Olimp Riga Read more»