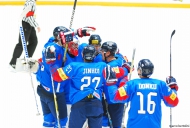 Korea continues to impress
Asian team recovers from a two goals deficit, beats Slovenia keeping a perfect record at IHWC in Nur-Sultan
Korea keeps the perfect record in the World Championship by winning Slovenia in the second day of the competition.
After the astonishing 5-1 against Hungary in the opening day, Jim Paek's team faces a more solid opponent, defeated by Kazakhstan in the first game, mainly due to an horrific first period, despite the presence of superstar Anze Kopitar.
With the effective style, technical and speedy, Korea opens the score at 04:53 when captain Kim Sang Wook snatches the puck from Aleksandar Magovac, serving the perfect one-timer by Kim Ki Sung with no chances for Matija Pintaric. After the goal Korea can't control the game waiting for an opponent's mistake, as did in the first game, suffering the comeback of Slovenia; using perfectly the power play ties the game at 08:32 with David Rodman deflecting a shot from the distance by Podlipnik and takes the lead at 12:05 when Ken Ograjensek netting a rebound of goalie Dalton on Blaz Gregorc shot. While Korea tries to re-organize, emerges the class of Anze Kopitar: Los Angeles Kings captain getting out from his defensive zone with a superb skating serves David Rodman who finds Robert Sabolic on the other side of the cage for the decisive tap-in
The central period is dominated by Korea, with Slovenia as spectators on the ice: a beautiful collective play results in Kim Won Jun goal at 27:40, Kim Sang Wook ties the game on power play questionably ripping the puck from goalie pads, but the referee validates after a video review, despite Slovenian complaints. The fourth goal is a masterpiece by Jing Sang Park: his shot from the blue is a missile landing in Pintaric cage under the crossbar. Before the 4th goal Korea legitimate the dominance hitting the post with the open cage with Jeon Jung Woo.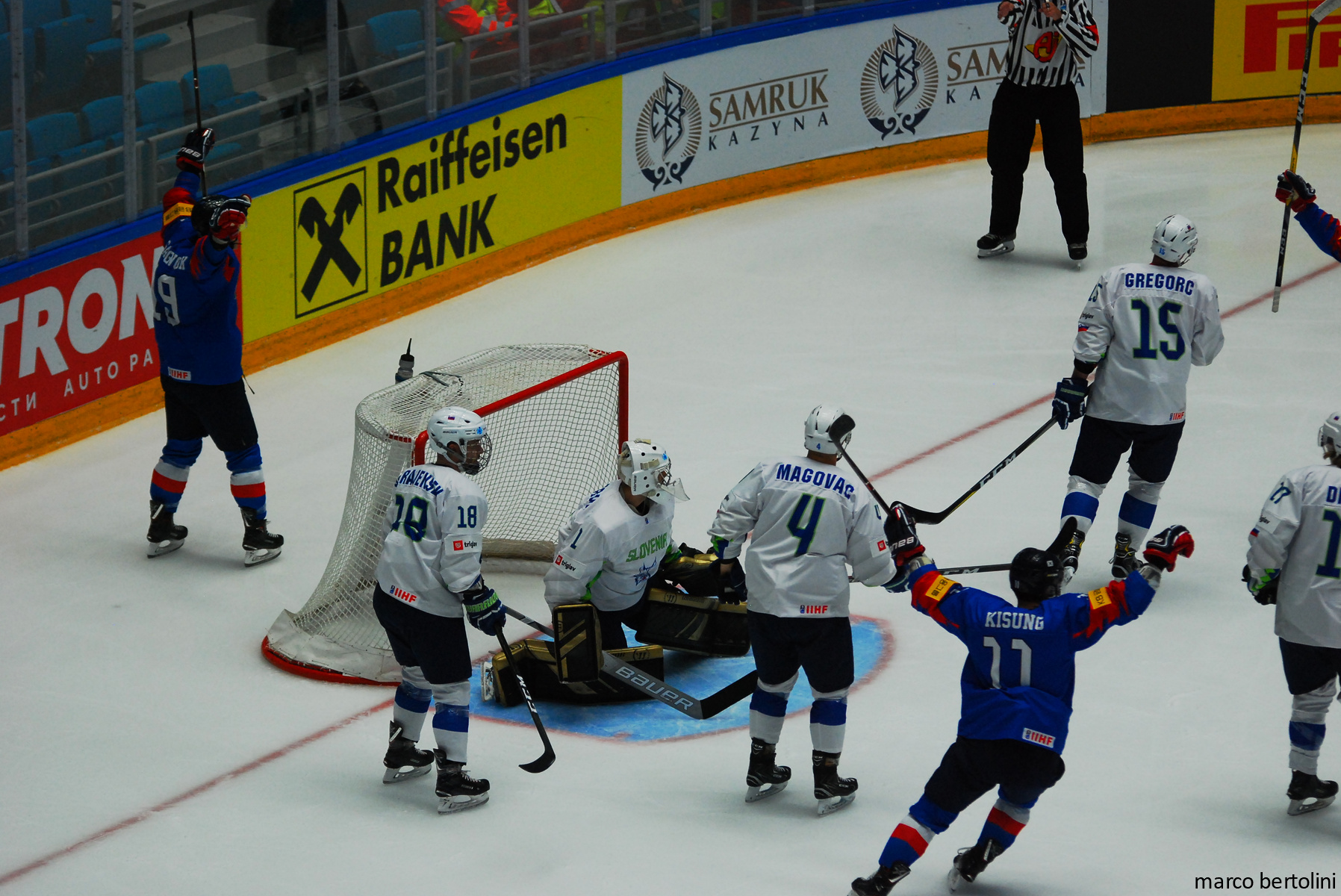 Matt Dalton has a lot of work in the first part of last period when Slovenia increases the pressure forcing Canadian-Korean goalie to a couple of difficult saves. The best opportunity is but, for Korea, when Jin Hui Ahn hits the post after a deflection by Pintaric. For the last two minutes coach Ivo Jan pulls the goalie without effective dangers for Dalton and with 40 seconds to play Eric Plante finds Shin Sang Hoon behind the Slovenian defenders for the easy empty net goal by Kim Ki Sung that seals another important step from the immediate comeback in Elite Division for Korea. After two consecutive defeats, Slovenia has to worry about the bottom of the table
Ivo Jan: "Differently from yesterday our first period was good but we collapse in the second and in the third we try to recover but it wasn't possible"
Kim Paek: "Great character victory for my men tonight, when you're down by three isn't easy to recover, also mentally, but everyone played with great sacrifice for the rest of team, we have great goaltending, played well in defence and showed a great team effort. We must be prepared because things going harder and harder. I want to thank my team because they amend my mistake when I ordered a wrong line change"
Robert Sabolic – Kim Ki Sung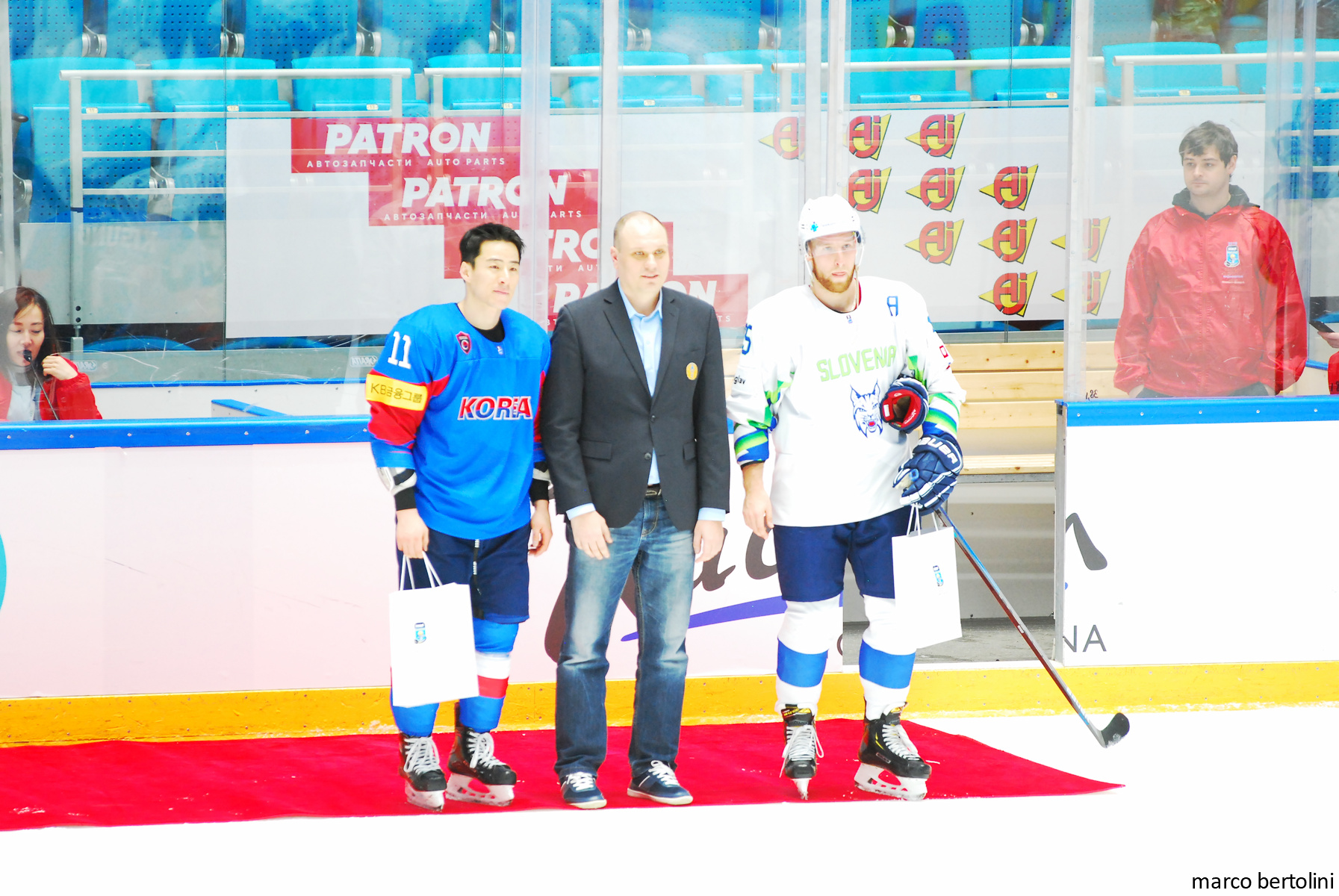 Current events
External links

Czech Rep.: Tipsport extraliga | 1.liga | 2.liga

Slovakia: Tipsport Extraliga | 1.liga

Sweden: SHL | HockeyAllsvenskan
Other: EBEL | Belarus | Croatia | Denmark | Estonia | France | Great Britain | Iceland | Italy | Latvia | Lithuania | MOL-liga | Norway | Poland | Romania | Serbia | Slovenia | Spain | NHL | AHL |
League standings
Game fixtures
League leaders
Home loss for the 2021 champion on the opening day of the Swedish league. Read more»
The SC Bern defender Beat Gerber played his 1168th NL game on Friday. Read more»