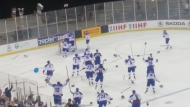 Finally Great Britain!
After three years and two promotions vanished at the last gasp, Grat Britain celebrates the comeback in Division Ia in front of an ecstatic crowd
Finally, Britain fulfils its dream and gain the long-awaited promotion to Division Ia, three years after the ignominious relegation suffered in Hungary. Curiously an Asian team marks these two moments: in 2013 the decisive defeat against Korea sent GB team down, tonight it's the ambitious Japan to give the final ticket for the comeback, the first promotion to an higher division for Britain since the far 1993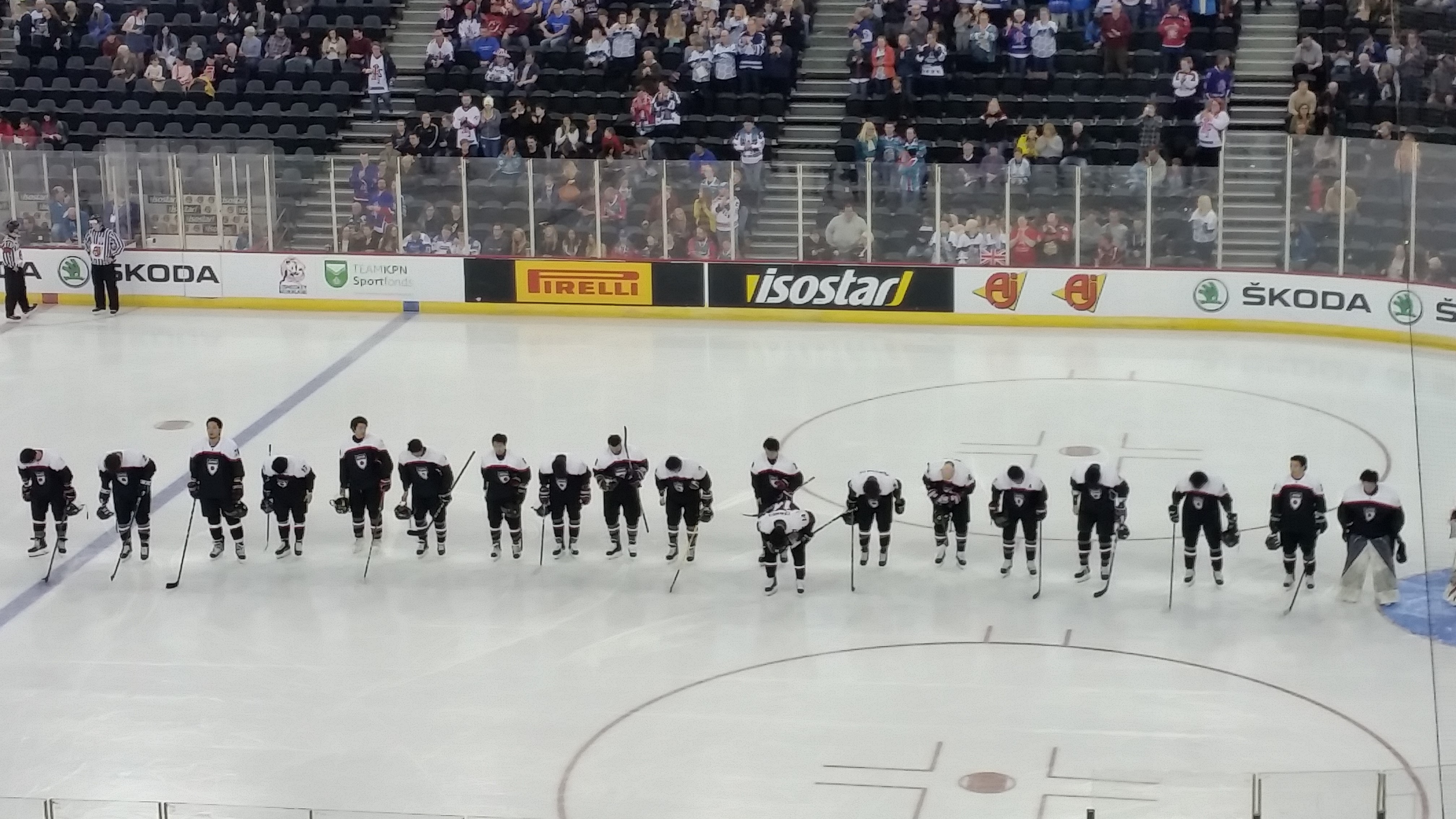 The traditional Japanese bow before the game

It's the night for the British hockey, finally the dream to come back to Division I can become true and all seems set to drive the team: a perfect campaign winning every opponent, the home arena ready to support the team, including forward Liam famous father Rod Stewart, and a World Championship meticulously prepared by the Federation. Thus, the last hurdle is the tougher possible: Japan, relegated from Division I last year after seasons at the banquet of the cream of hockey, eager to come back as soon as possible, now that the title of best Asian team was teared off by arch-rival Korea, also capable of a perfect campaign until now.
Roster are complete for both coach with tournament top scorer Daisuke Obara and Belfast fans favourite Colin Shields to lead the teams. Great Britain suddenly survives to two consecutive power play without many risks. At minute 8 Japan loss Hiroki Ueno, out injured after a tough contact near British bench. Despite the loss, Japan seems more in control in this phase even if the best chance is for home team when Myers doesn't hook a puck served in front of the net. At minute 18 Great Britain has a capital chance with a double power play, suddenly capitalized by Robert Dowd, prompt to covert a pass from Farmer with an onetimer in front of Fukufuji. After the goal, another penalty put again Japan with two men down with Liam Stewart missing twice the chance to score. Back at full strength Japan changes the tactic becoming more aggressive but again conceding penalties for the lethal British power play: at 24:37 with Hirano sitting out, the shot of Robert Dowd is wisely deflected by Brendan Brooks passing between the leg of Fukufuji for 2-0 Great Britain flaming the arena. At minute 29 Japan has a goal disallowed by referee after the video check before the 3-0 with Colin Shields serving Matt Myers forgotten by defence alone in front of the goalie. Now it's Britain to be extremely aggressive, suffocating Japan in his defensive zone biting with a lethal counterattack at 37:55, carrying by Mosey and finished by Matt Myers. After 30 seconds in the last period Liam Stewart could make the father exulting but his point-blank shot is blocked skilfully by Fukufuji. The first real chance for Japan comes only at minute 50, when goalie Bowns makes a great save on Hiroto Sato. Japan continues to concede penalties: with Mei Ushu sitting out it's Jonathan Weaver to fire on Fukufuji mask the puck of fifth goal. This is the last emotion on ice, because the protagonist in last 5 minutes is the enthusiastic crowd of SSE Arena celebrating the victory and the promotion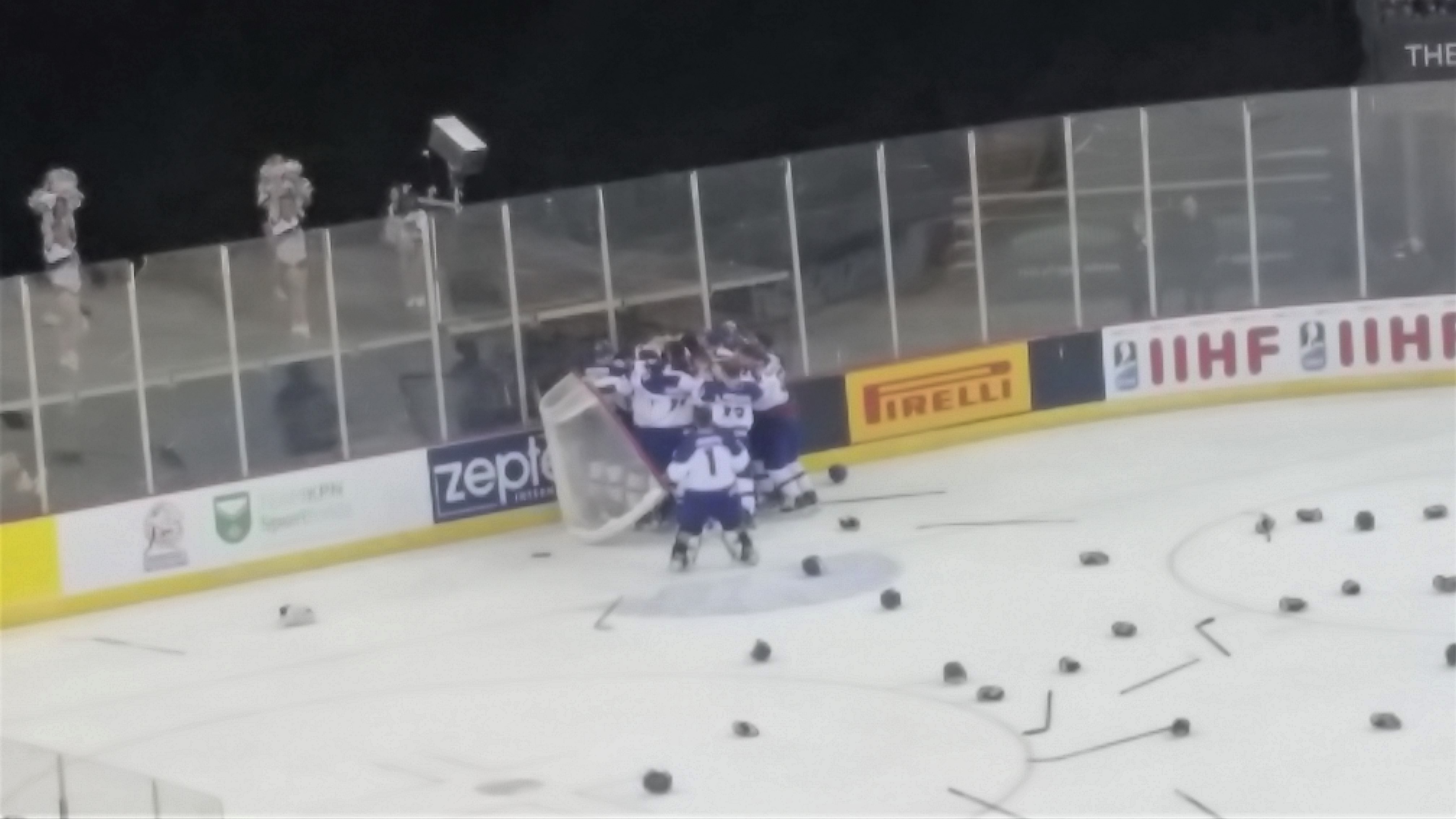 MVP: Hiroto Sato – Ben Bowns
Before the ceremony of medals, the awards were assigned by the Directorate:
Best Goalie: Yutaka Fukufuji
Best Defenseman: Ben O'Connor
Best Forward: Colin Shields

Czech Rep.: Tipsport extraliga | 1.liga | 2.liga

Slovakia: Tipsport Extraliga | 1.liga

Sweden: SHL | HockeyAllsvenskan
Other: EBEL | Belarus | Croatia | Denmark | Estonia | France | Great Britain | Iceland | Italy | Latvia | Lithuania | MOL-liga | Norway | Poland | Romania | Serbia | Slovenia | Spain | NHL | AHL |
League standings
Game fixtures
League leaders
Glasgow Clan of the British Elite League (EIHL) have terminated the contract of their Chief Executive. Read more»
At its first ever partecipation, Croatian team finished with a perfect record the Continental Cup Group A Read more»