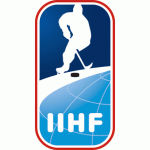 World Championship d1B
League status: Active
Administered by: IIHF
Year of start: 2011
Did you find any incorrect or incomplete information? Please, let us know.
The teams play a single round-robin series. Each team plays each opponent once.
The winner of the event will be promoted to Division I Group A. The last-ranked team will be relegated to Division II Group A.
Sergei Viter named Head Coach of Ukraine
Donbas Donets'k head coach Sergei Viter was appointed as new head coach of the national team of Ukraine. Hockey Federation of Ukraine. The seven-time champion of Ukraine replaces Andrei Sryubko, after a disappointed campaign at the World Championships Division 1B, where Ukraine finished fifth
(12 Jun 2019)
Ukraine named new coach
Ukraine Federation announced the appointment of Andrei Sryubko as new national team head coach. The 43-year-old former Sokil Kyiv player will lead Ukraine at the next World Championship Division IB in Estonia. replacing Alexander Savitsky, who left the position after last World Championship in Lithuania. Sryubko worked as assistant coach at HK Dmitrov and Donbas Donets'k, leading Ukraine U20 last season at World Championship Division IB.
(17 Nov 2018)
Marko Kettunen suspended for 4 years
Estonian national team player Marko Kettunen was suspended for four years by IIHF after being found positive to an unspecified prohibited substance during a test at last IHWC Division Ib held in Lithuania last April
Kettunen claimed the traces detected in his blood came from contaminated meat, bur according to the Disciplinary Board he was not able to produce sufficient evidence of this, and that a four-year suspension was still applicable.
The suspension started on 28 May 2018, ending on 27 May 2022.
(14 Nov 2018)
Paek accepts position as Head Coach of South Korea
The Grand Rapids Griffins announced that longtime assistant coach Jim Paek has accepted a position as the director of hockey for the Korea Ice Hockey Association (KIHA) and head coach of the Korean Men's National Team. In April 2015, Korea will compete at 2015 IIHF Ice Hockey World Championship Division I Group B in Eindhoven, Netherlands
(23 Jul 2014)
Christiansen resigns
Great Britain men's national team head coach Doug Christiansen has resigned.
(10 Jun 2014)
Lithuania will apply for 2014 IHWC
Lithuania Federation announces country will apply to host IHWC Division I Group B in 2014. The bid will be present at IIHF Congress in Stockholm, May 16-19. Lithuania is at the moment the only applicant.
(08 May 2013)
Past league results:
League standings:
Historic statistic:
Individuals records:
Cardiff Devils won by one-goal-difference against home side Grenoble and advances to the Continental Cup Superfinals along with Nomad Astana Read more»
Kazakh champion closes the Continental Cup semifinals round with a perfect record, by beating HK Zemgale in the last game Read more»