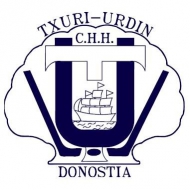 Aupa Txuri!
After 17 years Txuri Urdin brings back Spanish title in San Sebastian, but clouds are gathering on the future of the club
After a regular season dominated and a Copa del Rey final lost, as holder, against rival Jaca, Txuri Urdin won the Spanish League bringing back the title in San Sebastian after 17 years, by beating champion Jaca in 3 games of finals series, taking revenge of last season when was Jaca to grab the title. After two victories in San Sebastian, 2-1 and 5-2, a victory 3-4 at overtime in Jaca, in front of 2.100 spectators, was the final act of the battle. The decisive goal, scored at minute 69 by Swedish Marcus Wallmark was described as "the most important goal of the century for Txuri" by coach Tito Marcelino. Wallmark, along with Spain national team players Patricio Fuentes, Ignacio Solorzano, Pablo Puyuelo, the league top scorer, Canadian Kelly Geoffrey and goalie Anders Alcaine were the key players for the winning campaign. Alcaine set a record of five consecutive titles with three different teams: two each with defunct Escor Bakh and Jaca and the last with Txuri Urdin. This is title number 14 for Txurri Urdin, now the major winner in Spanish hockey, one title ahead Jaca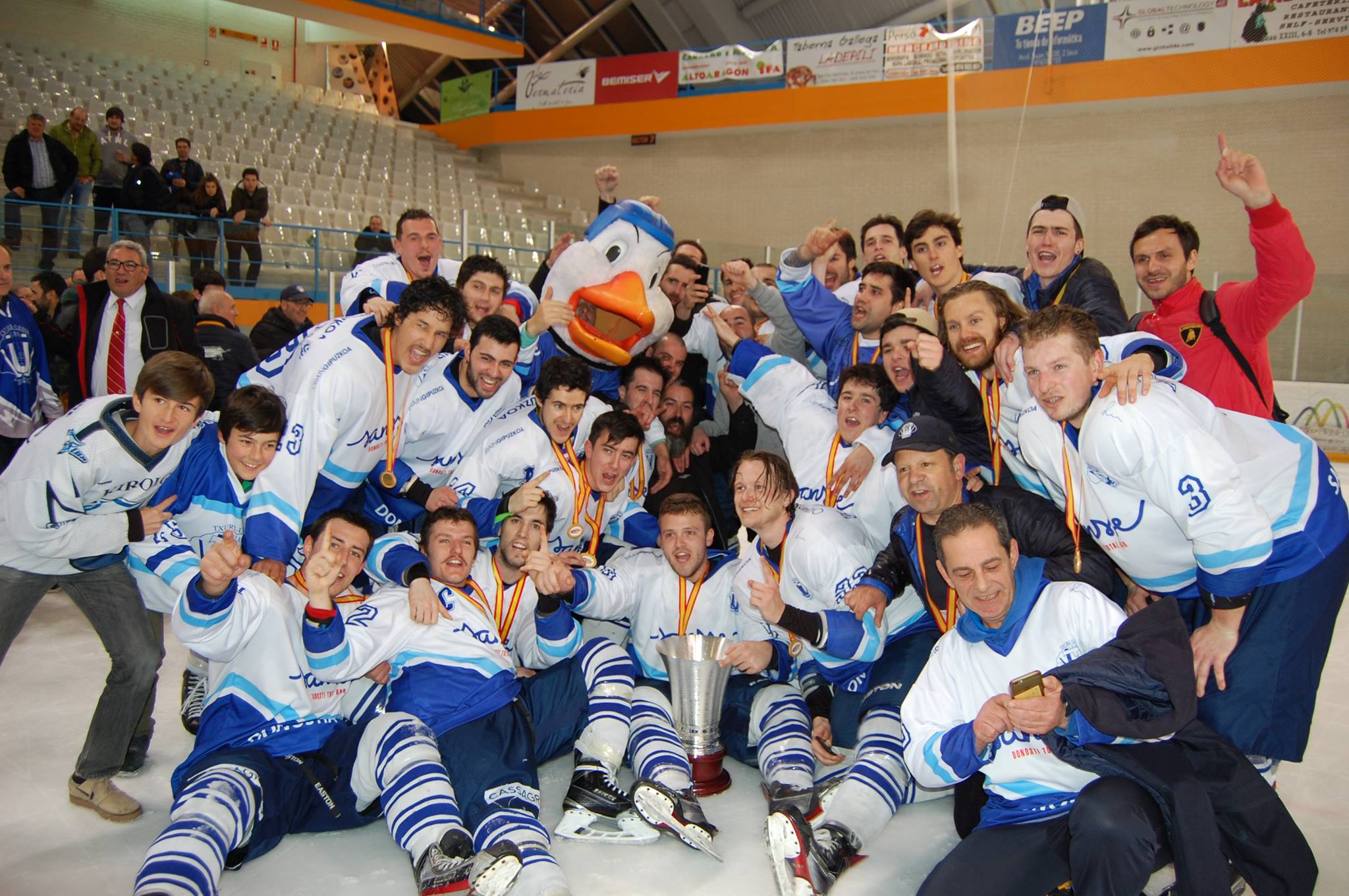 Txuri Urdin players and staff celebrating the title in Jaca

"I got that burden off my shoulders - said coach tito Marcelino after the decisive game - "Now I have to enjoy this. After 17 years without being champions, you have to savor it calmly and work so that there is no such a streak without re-winning a league. Earlier, Txuri Urdin was accustomed to always win, I remeber to win six or seven title during my player career, but at some point club was desbanded and has stopped investing in junior department so we lost the base of a winning club."
The title and a two years of staying at top of domestic hockey - last season Txuri won Copa del Rey, besides the silver medal of the league - don't seem to be enough, however, to ensure a bright future for the hockey team: the club has not planned any official celebration and same coach admits he doesn't know what are the plans for the future: "I made my proposal to the club to continue here, but at the moment they have not yet replied. But I know it is difficult, because the club does not have many economic resources. Let's see if we can find the formula to continue." said Marcelino.


Czech Rep.: Tipsport extraliga | 1.liga | 2.liga

Slovakia: Tipsport Extraliga | 1.liga

Sweden: SHL | HockeyAllsvenskan
Other: EBEL | Belarus | Croatia | Denmark | Estonia | France | Great Britain | Iceland | Italy | Latvia | Lithuania | MOL-liga | Norway | Poland | Romania | Serbia | Slovenia | Spain | NHL | AHL |
League standings
Game fixtures
League leaders
Cardiff Devils won by one-goal-difference against home side Grenoble and advances to the Continental Cup Superfinals along with Nomad Astana Read more»
Kazakh champion closes the Continental Cup semifinals round with a perfect record, by beating HK Zemgale in the last game Read more»