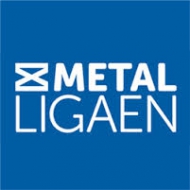 The Danish Upside Down World
Surprises – may they be positive or negative – are a common occurence in the sports world these days. But what happens in Denmark's Metal Ligaen at the moment is more than that. Basically the whole league has turned upside down.
When Esbjerg Energy won the Danish title in spring this was already a big thing since the last 15 years had been dominated by SonderjyskE and Herning. So it wasn't too surprising to see Esbjerg slide a little in the standings this season. What is a huge surprise, though, is to find all of these three clubs in the bottom five, while other teams are writing the headlines.
Esbjerg's first game day loss against Frederikshavn was still kind of expected. The White Hawks have been one of the most consistent teams in Denmark in recent years and had been close to the championship on several occasions. But it took the Energy five games to finally come away with the first win in a home game against Gentofte. In 11 games so far Esbjerg could only win 3 games and currently finds itself in the second to last place of the league, only ahead of the Herlev Eagles, which could only win one overtime until now.
Just one place ahead of Esbjerg is SonderjyskE. The team that used to be booked on the title in the last years is having immense problems. Only 5 victories out of 12 games are a devastating record for them. But at least there are slight hopes for a better future since they got 6 points out of their last three games, which were against better teams in the league.
A team that learned how to overcome an underachieving regular season record last year is in the same situation this season. The Herning Blue Fox sit in 6th place with only 4 victories, but they keep collecting points in overtime as they could only get defeated in regulation on two occasions this season, meaning their games are close and momentum could turn around for them any time.
So, if those teams are not to find anywhere close to the top of the league, who is instead? The dominating team this autumn has been the Aalborg Pirates. Led by key player Julian Jakobsen, who returned to Denmark after 7 successful years in the SHL and DEL, Aalborg only dropped one contest with a 1-3 defeat against Frederikshavn.
Six points behind, the Odense Bulldogs feature the most dangerous line in the league. Swede Sebastian Strandberg, American Tony Romano and Canadian Dale Mitchell have combined for 25 goals and 52 points already in only 13 games. They are inhabiting the first three places in the scoring race and secured 8 wins for Odense.
League games will continue next week when SonderjyskE hosts Esbjerg in a game determining which team might be able to turn things around faster, while Aalborg hosts last placed Herlev Eagles.
Current events
External links

Czech Rep.: Tipsport extraliga | 1.liga | 2.liga

Slovakia: Tipsport Extraliga | 1.liga

Sweden: SHL | HockeyAllsvenskan
Other: EBEL | Belarus | Croatia | Denmark | Estonia | France | Great Britain | Iceland | Italy | Latvia | Lithuania | MOL-liga | Norway | Poland | Romania | Serbia | Slovenia | Spain | NHL | AHL |
League standings
Game fixtures
League leaders
IIHF President expressed a clear position on the situation in Ukrainian hockey during a meeting with the Federation Read more»
Ted Brithen scored three goals when Rögle beat another Swedish team, Frölunda, in the first of two games in the Champions Hockey League semi finals. Red Bull München and Tappare were supposed to play in Münich but that game was canceled ... Read more»