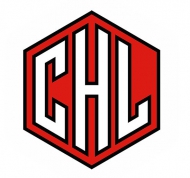 CHL – Hot or not?
Comparing CHL average attendance with the domestic leagues it is clear that the tournament is way more interesting for the fans from the weaker leagues that from the stronger. Especially in Czech Republic, Sweden and Switzerland the numbers are poor.
The average attendance of the Group stage games of Champions Hockey League was 3,395. A step up from last season's 3,048 but still far from what the clubs had during the domestic leagues last season. In 2014-15 this season's CHL clubs had an average of 5,502 spectators at the domestic league regular season games.
Only eight of the forty-eight CHL clubs had more fans in the seats at the CHL games than at last season's league games: Neman Grodno (Belarus), Storhamar (Norway), Kosice (Slovakia), Braehead (Scotland), Grenoble (France), Nitra (Slovakia), Sheffield (England) and Gap (France).
Thirteen of the clubs had less than half the number of spectators compared to the league. Of those thirteen four were Swedish, four Czech, three Swiss, one Finnish and one German.
Looking country by country instead of comparing the individual clubs it is clear that fans from Czech Republic (46%), Switzerland (46%) and Sweden (45%) appreciate CHL the least. In those three countries the number of people in the arena is less than half than at league games. Five of the represented countries have more fans at CHL games than at league games: Belarus (165%), Slovakia (122%), Norway (111%), Great Britain (104%) and France (103%). It is also worth noticing that Finnish (71%) and German (66%) clubs do a lot better than Swedish, Swiss and Czech.
How long will it take before we see the same number of fans and CHL games as at league games in the stronger countries?
| | | | | |
| --- | --- | --- | --- | --- |
| Club | League 14/15 | CHL 2015 | Diff. | Percent |
| Neman Grodno | 1593 | 2621 | 1028 | 164,5% |
| Storhamar Dragons | 3092 | 5024 | 1932 | 162,5% |
| HC Kosice | 3629 | 4905 | 1276 | 135,2% |
| Braehead Clan | 3065 | 3271 | 206 | 106,7% |
| Grenoble Brûleurs de Loups | 3175 | 3300 | 125 | 103,9% |
| HK Nitra | 2450 | 2523 | 73 | 103,0% |
| Sheffield Steelers | 3976 | 4048 | 72 | 101,8% |
| Les Rapaces de Gap | 2507 | 2531 | 24 | 101,0% |
| Kärpät Oulu | 5657 | 5589 | -68 | 98,8% |
| EHC LIWEST Linz | 4515 | 4300 | -215 | 95,2% |
| Düsseldorfer EG | 7847 | 6633 | -1214 | 84,5% |
| HC Davos | 4763 | 4004 | -759 | 84,1% |
| Luleå HF | 5021 | 4062 | -959 | 80,9% |
| JYP Jyväskylä | 3393 | 2657 | -736 | 78,3% |
| TPS Turku | 5444 | 4163 | -1281 | 76,5% |
| UPC Vienna Capitals | 4569 | 3450 | -1119 | 75,5% |
| Adler Mannheim | 11320 | 8481 | -2839 | 74,9% |
| EHC München | 4275 | 3158 | -1117 | 73,9% |
| Stavanger Oilers | 4095 | 2939 | -1156 | 71,8% |
| Tappara Tampere | 5223 | 3698 | -1525 | 70,8% |
| Lukko Rauma | 3806 | 2604 | -1202 | 68,4% |
| Genève-Servette HC | 6619 | 4516 | -2103 | 68,2% |
| EC Red Bull Salzburg | 2352 | 1551 | -801 | 65,9% |
| KalPa Kuopio | 3441 | 2261 | -1180 | 65,7% |
| Klagenfurter AC | 4761 | 3088 | -1673 | 64,9% |
| Krefeld Pinguine | 5019 | 3231 | -1788 | 64,4% |
| Skellefteå AIK | 5030 | 3212 | -1818 | 63,9% |
| SønderjyskE | 2579 | 1629 | -950 | 63,2% |
| HC Vitkovice Steel | 5534 | 3389 | -2145 | 61,2% |
| ERC Ingolstadt | 3854 | 2300 | -1554 | 59,7% |
| HIFK Helsinki | 6854 | 3903 | -2951 | 56,9% |
| EV Zug | 6366 | 3389 | -2977 | 53,2% |
| Växjö Lakers | 4980 | 2577 | -2403 | 51,7% |
| Bili Tygri Liberec | 4360 | 2249 | -2111 | 51,6% |
| Färjestads BK | 5992 | 3052 | -2940 | 50,9% |
| Linköpings HC | 5850 | 2881 | -2969 | 49,2% |
| Espoo Blues | 3985 | 1943 | -2042 | 48,8% |
| HC Sparta Praha | 6116 | 2970 | -3146 | 48,6% |
| Eisbären Berlin | 13018 | 6110 | -6908 | 46,9% |
| HC Fribourg-Gottéron | 6261 | 2738 | -3523 | 43,7% |
| HC Ocelari Trinec | 4920 | 2142 | -2778 | 43,5% |
| HC Verva Litvinov | 5230 | 1998 | -3232 | 38,2% |
| SC Bern | 16164 | 5994 | -10170 | 37,1% |
| HC Dynamo Pardubice | 8298 | 3074 | -5224 | 37,0% |
| HV71 | 6784 | 2209 | -4575 | 32,6% |
| Djurgårdens IF | 7924 | 2328 | -5596 | 29,4% |
| Frölunda HC | 9087 | 2396 | -6691 | 26,4% |
| ZSC Lions | 9331 | 1905 | -7426 | 20,4% |

Czech Rep.: Tipsport extraliga | 1.liga | 2.liga

Slovakia: Tipsport Extraliga | 1.liga

Sweden: SHL | HockeyAllsvenskan
Other: EBEL | Belarus | Croatia | Denmark | Estonia | France | Great Britain | Iceland | Italy | Latvia | Lithuania | MOL-liga | Norway | Poland | Romania | Serbia | Slovenia | Spain | NHL | AHL |
League standings
Game fixtures
League leaders
Kaunas City celebrate the qualification to the second round of Continental Cup with a ten-goals victory over Skautafelag Rejkyavik Read more»
Estonian champion wins KHL Zagreb ensuring first place for the home team Read more»