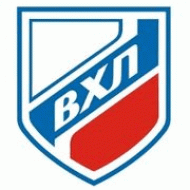 VHL awards and new rules determined
The General Meeting of the VHL summed up the season and outlined guidelines for the future.
The board meeting and the general meeting of VHL, held at the Kempinski Grand Hotel in Gelendzhik, determined the prizes for the past season and outlined the new rules for the next season.
New member

By unanimous decision a new team, Zvezda Chekhov, connected with CSKA Moscow, was admitted in next VHL
SKA-Karelia

The team asked to returned to his native city of Kondopoga under a new name - "SKA-Neva" - The league had not been able to inspect the sports facilities, so the change of residence will be executed only after the passage of this mandatory procedure.
Rosters
The next season each team must have at least 17 but not more than 30 players, regardless of the game role at the age of 17 years and older. Earlier the limit was 27 players. Plus, it will now be possible to enter into unilateral contracts with players aged 21 and older.

Also, at any time in the roster may be no more than 15 players, loaned from KHL clubs, and all movements of the players from KHL to VHL are possible only before the start of the playoffs.
Awards:
Best goalkeeper: Ilya Andryukhov - Dizel Penza

Best defender: Alexander Ugolnikov - Saryarka Karaganda

Best forward: Oleg Lomako - Saryarka Karaganda

Best rookie: Nikolai Timashov - Izhstal Izhevsk

Top scorer: Denis Fakhrutdinov - THK Tver

Best coach: Andrei Razin - Izhstal Izhevsk

Best chairman: Valery Nurgutdinov Toros Neftekamsk
Best player selected by the players (Anatoly Firsov trophy): Oleg Lomako - Saryarka Karaganda

Prize "loyality to hockey": Pavel Doronin (Toros) and Ilnaz Zagitov (Izhstal)

Best referee: Evgeny Gamaley

Current events
External links

Czech Rep.: Tipsport extraliga | 1.liga | 2.liga

Slovakia: Tipsport Extraliga | 1.liga

Sweden: SHL | HockeyAllsvenskan
Other: EBEL | Belarus | Croatia | Denmark | Estonia | France | Great Britain | Iceland | Italy | Latvia | Lithuania | MOL-liga | Norway | Poland | Romania | Serbia | Slovenia | Spain | NHL | AHL |
League standings
Game fixtures
League leaders
Full analysis of the last 10 seasons of the Ukrainian ice hockey championships Read more»
Full analysis of the last 10 seasons of the Ukrainian ice hockey championships Read more»