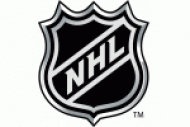 Top 10: Czech 2014 NHL Entry Draft prospects
Eurohockey.com's Radoslav Vavřina takes a lot at the most promising young Czech prospects.
Top 10: Czech 2014 NHL Entry Draft prospects
1.David Pastrňák (Södertälje, Allsvenskan)
While it was Jakub Vrána who entered the season as top prospect from the Czech Republic, David Pastrňák is slowly overtaking the lead. It all started in August at the Ivan Hlinka Memorial Tournament in Břeclav, Czech Republic, where Pastrňák appeared to be more dangerous than Vrána. The native of Havířov continued his pace among pros, leading Södertälje's first team in points after roughly 20 games of Swedish Allsvenskan. With 14 points, Pastrňák means business and looks to settle in the draft rankings in the first round.
2.Jakub Vrána (Linköping U20, SuperElit)
Pastrňák might be already among pros, but that doesn't make Vrána much less of a threat. Unlike Pastrňák, Vrána would play in the SHL as he's a part of the Linköping organization. Currently, he has ten games in the SHL this year, with no points recorded. His stats look much better in the U20 Super Elit where he has 14 points in 12 games. Vrána has been considered a first-round prospect for a long time and it looks like he's going to stay in that category. However, that might be decided in another Swedish town – Malmö, where the U20 World Championships will be played.
3.Ondřej Kaše (Chomutov, Czech Extraliga)
Flashy forward from Kadaň is the top Czech-based prospect for the upcoming draft. Born in 1995, he had to undergo the big year last season and had a good Ivan Hlinka Memorial Tournament and the Under-18 World Championships as well. This year is his first in the Extraliga and it's not too bad as he's among the top rookies with 5 points in 19 games. Kaše looks like a solid top-sixty prospect, but he might be drafted in the third round, too. A lot will be decided at the U20 WJC, too.
4.Lukáš Vopelka (Örebro U20, SuperElit)
The native of České Budějovice has decided to go the same way Vrána and Pastrňák did and after two seasons in junior hockey, he had his SHL debut this year. Playing for the SHL newcomer from Örebro, he spends most of his time with organization's Under-20 team in the SuperElit where he has 11 points in 16 games. That ranks him among the top 100 for the upcoming draft, but he should step up a bit so he takes advantage of his solid performance at the Ivan Hlinka in August which helped him get his name on scouts' lists.
5.Václav Karabáček (Gatineau, QMJHL)
The only North-American based top-ten prospect from the Czech Republic is Václav Karabáček who used to be Vrána's teammate in Letňany. After a year in Austrian Salzburg, Karabáček decided to go overseas where he signed with Gatineau of the Quebec Major Junior Hockey League. Teamed up with fellow Prague native Martin Reway and first-round pick from 2013 Émile Poirier, Karabáček has 19 points in 26 games and that puts him to the top 100 as well, but his stock has been on a rise since the Ivan Hlinka.
6.Filip Pyrochta (Benátky nad Jizerou, Czech2)
Top Czech defenseman for the upcoming draft is a mobile two-way blueliner Filip Pyrochta. Born in Třebíč, he transferred to Liberec in 2010 in order to pursue quality hockey education. After an impact year with Liberec U20 team, the organization decided to send him on loan to its affiliation in Benátky nad Jizerou where he plays professional hockey full-time. He's been a lethal force in both two of his U20 Extraliga games this year and also leading Czech defense to bronze at the Ivan Hlinka in August. Following a mediocre start to the season and a silent performance at the World Junior A Challenge in Canada, scouts reacted to his stats and he's fallen out of the top 100. He has the skill to get back there though.
7.Pavel Jenyš (Brno, Czech Extraliga)
Big forward at 188 cm (6'2''), this Brno native is a force to be reckoned with in junior hockey. With 7 points in 5 U20 Extraliga games this season, he's continuing in the pace he set for himself at the Ivan Hlinka Memorial Tournament where he powered the Czechs with clutch goals. Also, he has two goals in 14 Extraliga games with Kometa Brno's first team which puts him among the top rookie goal-scorers. Expect him to get drafted around fifth round of the draft.
8.Tomáš Havlín (Liberec U20, Czech U20)
Havlín might be the number-one surprise as he started the season modest, hoping to become a full-time defenseman in the U20 Extraliga. That has happened and he leads all 1996-born defensemen in that league in points. That success has been rewarded by the organization by recalling him to its affiliation in Benátky nad Jizerou where he, just like Pyrochta, plays among pros. With one goal and no assists in eight games, this rather defensive rearguard has shown his versatility and made sure scouts consider him as a late-round draft choice.
9.Vítek Vaněček (Liberec U20, Czech U20)
After a huge performance at the Ivan Hlinka where he led the Czechs to bronze medal and made some amazing saves on the way, Vaněček has been considered the top Czech goaltender eligible for this draft. He only transferred to Liberec in summer after leaving his hometown of Havlíčkův Brod which doesn't have a team in the U20 Extraliga. Since then he's been critical to team's success and also has been a backup in one Extraliga game with organization's first team. Challenged by Karel Vejmelka from Pardubice, it will be an interesting ride through the rest of the season for the two netminders as they most likely will battle for seventh-round places at the draft.
10.Karel Vejmelka (Pardubice U20, Czech U20)
Vejmelka didn't go to the Ivan Hlinka, but has had a great start to the season. Native of Třebíč, he decided to transfer to Pardubice fully for this season as his hometown, just like Vaněček's, doesn't have a U20 Extraliga team. Bigger in size, Vejmelka successfully challenged Vaněček for the goalie spot at the World Junior A Challenge in Canada where the two split games, but Vejmelka posted better stats, just like in the U20 Extraliga. It will be interesting to see how the

Czech Rep.: Tipsport extraliga | 1.liga | 2.liga

Slovakia: Tipsport Extraliga | 1.liga

Sweden: SHL | HockeyAllsvenskan
Other: EBEL | Belarus | Croatia | Denmark | Estonia | France | Great Britain | Iceland | Italy | Latvia | Lithuania | MOL-liga | Norway | Poland | Romania | Serbia | Slovenia | Spain | NHL | AHL |
League standings
Game fixtures
League leaders
The second victory against SA Akureyri leads Sisak very close to the qualification Read more»
A memorable debut for the Croatian champions in the Continental Cup Read more»