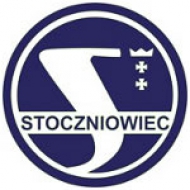 Gdansk is ready to land in KHL
As disclosed by Eurohockey.com, the project to get a club from Poland in KHL is a work in progress
Eurohockey reported in last days a statement by KHL President Aleksandr Medvedev about an application to join KHL from next season by a Polish club.
Now this heads up has confirmation from Poland.
GKS Stoczniowiec Gdańsk President Marek Kostecki confirms: "We are carrying out a very serious negotiations. At this stageI don't want to disclose all the details, but Mr. Medvedev is a serious man, so he knows what he is talking about.This information is not a spoof. We'll find out in the next season the outcome of this idea"
The man behind the creation of the new club is Antanas Sakavickas - Latvian football club Skonto Riga Director. Mr. Sakavickas wants to register a Polish team already for next season.

"We sent at the KHL the project to create a new team, which will be named "Oliva Gdansk". In our plans, we see this not only as a club from Pomerania region, but as team representing all Poland. We would like to bring top hockey even in Wroclaw, Krakow and Warsaw. We have the modern "Egro Arena", airport, great hotel. We also have a major sponsor. We are waiting the visit of a commission from KHL which will assess our project. If the new club will be created, its youth team will be made up by the best youth players in Poland. said Kostecki to hokej.net
Gdansk municipal representatives can't confirm Kostecki declarations: "Contact the club.We know nothing about it" assured Adam Maksim, head of the Gdansk Office for Sport
While KH Gdansk - that replaced GKS Stoczniowiec Gdańsk, currently active just in junior and women hockey - fight to survive in Polish Second League, expectations in Gdansk hockey community are high
"I must admit that it would be a big step forward for the Polish hockey, and a solid kick for players to work even harder- said National team forward Mikołaj Łopuski, former GKS player.-If someone said not long ago that a Polish team will play in such a prestigious league, I probably would have been laughed right away. Now these words are not just a dream.Would be confirmed as soon as possible!"
Polish hockey legend Mariusz Czerkawski is more cautious: "The idea is very good for the Polish hockey, but if real, is another question. If there are suitable plans and solid sponsors, why not?"

Current events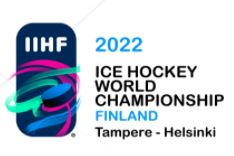 External links

Czech Rep.: Tipsport extraliga | 1.liga | 2.liga

Slovakia: Tipsport Extraliga | 1.liga

Sweden: SHL | HockeyAllsvenskan
Other: EBEL | Belarus | Croatia | Denmark | Estonia | France | Great Britain | Iceland | Italy | Latvia | Lithuania | MOL-liga | Norway | Poland | Romania | Serbia | Slovenia | Spain | NHL | AHL |
League standings
Game fixtures
League leaders
The second European club competition celebrates the quarter of century starting the battles for the silver plate in September Read more»
Ice Hockey is a very popular sport. One of the main reasons for this popularity is that the game is very fast, and each match is full of exciting moments. Even though Ice Hockey is already very exciting, some people want ... Read more»