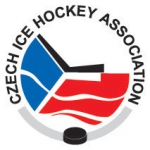 1.liga
League status: Active
Administered by: CSLH
Head manager: Pavel Setikovsky
Did you find any incorrect or incomplete information? Please, let us know.
Last updated: 03 Dec 2023, 18:57
from 1963 to 1993: Narodni hokejova liga
from 1993 to present: 1.liga
SK Trhači Kadaň withdraws
SK Trhači Kadaň is withdrawing from the Chance liga, Czech second league, for financial reasons.
(15 Nov 2021)
Beroun faces problems
Traditional participant of the Czech 1.liga (2nd-level competition) Medvědi Beroun struggles with financial issues which could lead to closing down the organization as whole. According to information from the Czech Ice Hockey Association (CIHA), Beroun owes the total amount of app. € 18,000 to players on wages and it seems to be unable to even out its liabilities by September 5, which has been stated as the final deadline by CIHA. The club, which finished in the last spot of the 1.liga last year and was relegated to 2.liga (3rd-level competition), is now threatened even by losing of its 2.liga license and by total extinction.
(04 Sep 2014)
Slovak Jozef Salajka passed away
Slovak defender Jozef Salajka passed away today in a motorcycle accident near Senica. Salajka, 31, played for Dukla Senica, Dubnica and Zilina in Slovakia and Prerov, Opava and Hodonin in Czech Republic
(20 May 2014)
Big changes in Mladá Boleslav after its Extraliga relegation
As a reaction on the team's Extraliga relegation by Chomutov in the best-of-7 series, big changes occurred in Mladá Boleslav. Both coaches Petr Novák and Vladimír Hiadlovský has been resigned, the Sport Manager Milan Hnilička as well. Also all the players went through a personal interviews with the organization's top management. Regarding the Head Director of Mladá Boleslav Jan Plachý players were penalized with fines. "We need to get back to Extraliga and to reach it we need there people what would sliver themselves for the team," Plachý said to bkboleslav.cz
(01 May 2012)
Most hires Jerabek
Bottom side of Czech 1. liga, HC Most, has hired an experienced coach and motivator Vladimir Jerabek as their new head coach. The news comes after lengthy negotiations. Jerabek replaces Kamil Kastak, who got the team promoted from 2. liga last season, but managed just two regular time wins in 16 games so far.
(16 Nov 2011)
Písek buys a spot in Czech 1.liga
IHC Písek was the worst team in the last season of the Czech 1.liga with a 7-4-1-18 record. The club was relegated from 1.liga, but not for long. The owner of HC Vrchlabí Petr Dědek announced that his team's 1.liga license was for sale. Písek bought it and will return to play in the 1.liga next season. HC Vrchlabí will change their name to HC Stadion and play only in regional competition.
(15 Jul 2011)
Usti crushes Chomutov to win Czech 1. liga
The final battle of two strongest teams in Czech 1. liga became a surprisingly one-sided affair. Usti nad Labem swept Chomutov aside in four straight games (2-1, 5-4, 3-2, 4-1) to win the league. Last season, the same pair fought a seven-game series with Chomutov becoming an eventual winner. Usti now advances to the best-of-seven series against Mlada Boleslav for a spot in Extraliga for next season. The series starts on 6th April.
(26 Mar 2011)
Dopita's decision: 1.liga or retiring
Still playing legend of Czech ice hockey, Jiří Dopita, announced that it is for 90% certain, that he won't continue his engagement in the Czech Extraliga club HC Kometa Brno - the team where he spent the previous two seasons and where he's a team captain.

Dopita is an owner of the club from Olomouc that is playing in the second highest Czech league - 1.liga and regarding to his words there are just two possibilities for his future: HC Olomouc or retirement.
(25 Mar 2011)
Expected finalists in Czech 1. liga
It is a job done for two financially strongest teams of Czech second division - 1. liga. Usti nad Labem beat Havlickuv Brod and Chomutov swept aside Jihlava, both semifinals completed in straight four games. The final series starts on 21st March.
(19 Mar 2011)
Czech 1. liga semifinalists known
Two clear favourites of Czech second division - 1. liga - have succesfully passed the first playoff hurdle. Chomutov beat Hradec Kralove 4-1 while Usti nad Labem came from 1-2 down in the series to down Vrchlabi 4-2. Other semifinalists are Jihlava, beating Znojmo 4-2, and Havlickuv Brod knocking out Olomouc 4-2, as well. Semifinals Usti - H. Brod and Chomutov - Jihlava begin on 5th March.
(01 Mar 2011)
Past league results:
League standings:
Historic statistic:
Individuals records:
Fast facts
season 2023-2024
Cardiff Devils won by one-goal-difference against home side Grenoble and advances to the Continental Cup Superfinals along with Nomad Astana Read more»
Kazakh champion closes the Continental Cup semifinals round with a perfect record, by beating HK Zemgale in the last game Read more»